Cash Offer or Mortgage Loan: Which is Best for Buyers?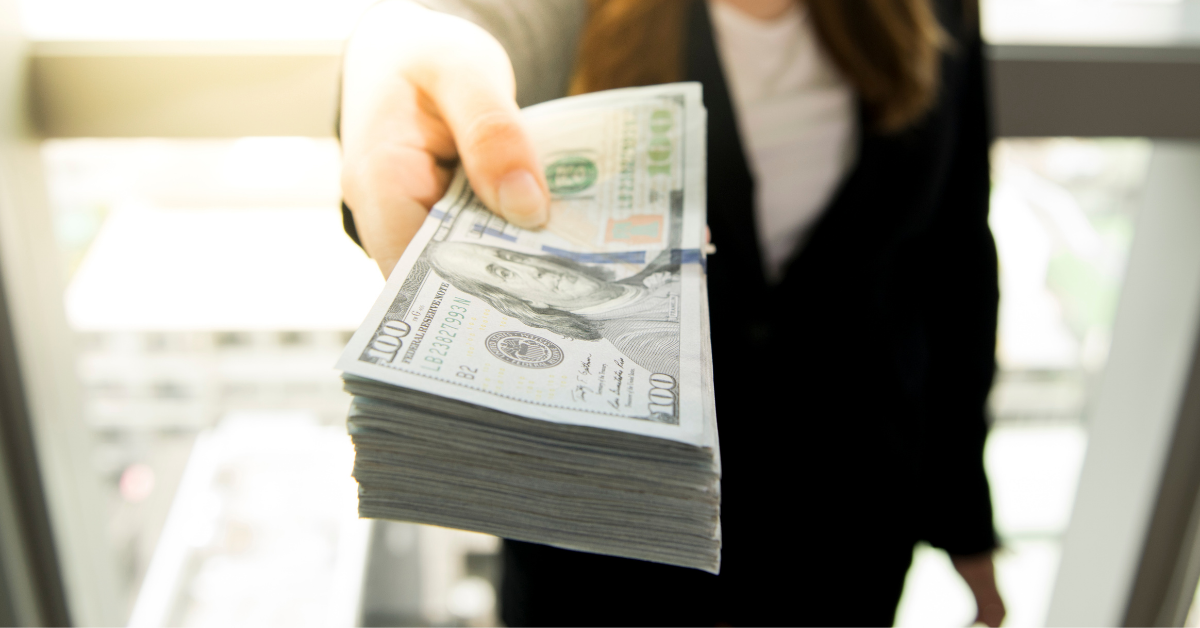 Apr 12, 2022
Sellers will always love it when their home buyers give cash offers on their house. It makes the whole home selling process simpler, faster, and saves on the overall costs of selling a house. But is a cash offer for a home a good option for the home buyer? Would you rather purchase a home with a mortgage loan instead of cash? Find out which option is best for buyers in the article below.
Why Provide a Cash Offer
Home buyers face a lot of competition trying to purchase their dream home. This is especially true in today's current market where bidding wars have become the norm. With so many offers to compete with, the home buying process has become a  complicated one. However, if you can offer to pay for cash instead of a traditional mortgage loan, you have a good chance of standing out among many other buyers. By providing a cash offer, buyers have the opportunity to remove much of the added stress of navigating loans, as well as have a higher chance of their offer being accepted.
An all-cash offer takes the lender and the mortgage processing out of the picture in a home buying process. The buyer doesn't have to go through their financial check to determine their ability to pay the loan; there's no home appraisal and all other time-consuming processes are reduced.
In this case, the buyer has all the liquid assets and can write a check for the home price. Both the seller and the buyer have the opportunity to close the deal quickly.
Many sellers accept a cash offer for a house at prices lower than the listing price. They trust the odds of closing the sale faster since the cash offer provides a more straightforward process. In many situations the seller might reject a better bid from a buyer that needs financing or may not be willing to change the terms of their contract.
Many homebuyers have gotten a price advantage from their home sellers simply because they're willing to offer cash. Cash offers also eliminate several buying expenses such as appraisal fees, mortgage fees, listing costs, and more.
How Cash Offers Differ From Mortgage
There's a huge difference between a buyer who purchases a home through a mortgage and one who pays cash. Here are a few ways these two home buying processes differ.
Contingencies
When buying a home for cash, you won't need financial contingency since that only applies to a mortgage. You may also not need a sale contingency either. However, you may need an inspection contingency.
Appraisal
The mortgage lender mandates appraisals; hence will not be necessary if you're buying for cash. Well, some buyers may still want a home appraisal, especially in the case of an investor who wants to get returns.
Closing
The closing process for someone with a cash offer versus a buyer with a mortgage is different. With a cash offer, closing is much simpler. The buyer will need to sign the settlement statement, deed, title and give the check. After that, you'll get the keys to your new house.
There are no financial issues in the middle that can make the paperwork complicated. The closing costs for cash offers are also lowered because you won't be paying any lender fees.
Pros of Cash Offer for Home
Cash offers come with many benefits to both the home seller and the home buyer. Here are some benefits of accepting a cash offer on the house.
Sellers are more confident with buyers offering cash. Hence you can land a better deal.
You can find a house faster as you stand out among many buyers.
There is a faster process closing.
There is no need to go through any credit check because you're not dealing with lenders.
Cash offers for homes saves money as there are no interest payments.
It reduces all the paperwork and the documentation.
No hassle that comes with securing a mortgage.
It saves you the stress of mortgage payments.
You can tap into home equity whenever you need.
The home belongs to you right away; hence no fear of losing it.
You can get a cash offer on a house discount from your seller.
Cons of Cash offers
Just because you have the means doesn't mean you should rush to make an offer on a home. In some circumstances, cash offers may not be a good option if you're buying a home. Here are the drawbacks of a cash offer for a house.
It can be costly to purchase a house on a cash offer.
It limits your liquidity by tying your wealth to one. It's not a good option for investors.
You forego mortgage-related tax deductions.
You'll lose your financial leverage on the mortgage company.
You'll sacrifice liquidity.
Your home can lose its value over time, leading to a poor return on investment.
Why Go for Mortgage
Obtaining financing to buy a home may not seem like a good idea for those who have the cash to buy their dream home. However, this option also comes with benefits that you should consider when planning to buy a home. Sometimes buying a home for cash may limit you when other needs arise in the future.
For instance, your home may need some expensive repairs and renovations. Obtaining a mortgage or home equity loan for such repairs may be challenging, especially if you don't have a good credit score. You may also want to consider how much the home will be worth at that point to determine your chances of getting approved for financing.
If you plan to sell a home you bought for cash in the future, you may face many problems. You'll need to make sure you have enough money reserved for the deposit on your new home. As a cash buyer, you should leave yourself liquidity to cover yourself in such circumstances.
On the other hand, getting a mortgage gives you a lot of financial flexibility. You also access various tax-related mortgage benefits. While this should not be your primary drive to taking a mortgage, it will not hurt to take advantage of the few deductions.
Pros of Buying a Home on Mortgage
Buying on a mortgage allows you to earn more elsewhere if you invest instead of making a large purchase.
You have the opportunity to leverage your debt.
You can benefit from the tax deductions that come with a mortgage.
Taking an average mortgage loan gives you a chance to improve your credit score.
You have the upper hand in liquidation.
You can protect your home against risks in case of anything or a drop in value.
Most lenders will allow you to pay your mortgage whenever you want.
Cons of Buying a Home on Mortgage
You'll pay substantial interest rates.
You'll have high monthly payments.
There are lender costs to pay before closing.
Cumbersome closing process and huge closing costs.
You'll face a lot of competition among other similar buyers.
Your mortgage application can get declined.
You'll find it hard to sell your home with no equity.
Your home acts as collateral, and you can lose it if you don't pay on time.
Bottom Line: Should You Go for a Cash Offer or Mortgage
Getting a cash offer on a house or mortgage are both excellent options with their advantages and disadvantages. What's important is for you to understand where you stand financially and make an informed decision.
If you find that offering all-cash payment can make you stand out in the competitive real estate market, then go for it. But don't forget to consider your financial plans, comfort, and possible risks. If you're ready to buy your home in cash, don't forget to reach out to SimpleShowing for help. We're here to make your home buying easier, whether it's with a cash offer or a mortgage loan.