How Much Is My House Worth?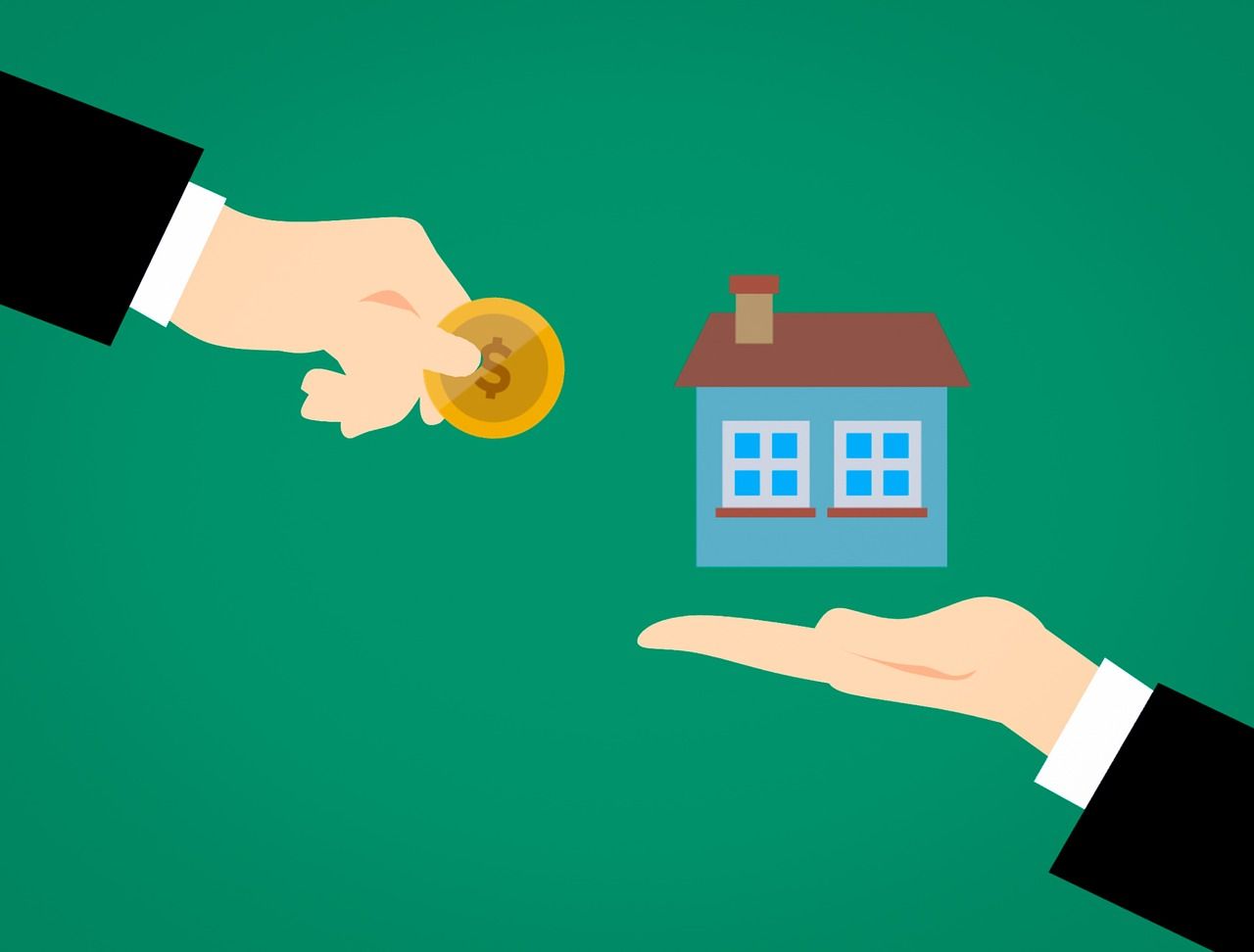 Oct 8, 2019
One of the hardest parts of selling your home is simply deciding how much the house is worth.
Sure, there may be other challenges.
Staging your home so it makes the best possible first impression can take time.
Deciding which repairs, if any, are worth paying for before listing your home can often be difficult, too.
But if you don't accurately estimate how much your home is worth, you'll end up losing money on the sale. It will either sell far below its actual value or it will remain on the market for months – maybe even longer – until you're forced to continuously drop the price to convince buyers it's worth a look.
4 Ways to Determine Your House's Worth
Fortunately, there are actually four different ways you can get a better idea of how much your house is worth.
Depending on where you are with deciding whether or not you want to sell your home, you may even end up using all four to help inform this important decision.
1. Use Online Home-Value Tools
The Internet is full of tools to arrive at the value of your home before deciding to sell. However, the accuracy of these tools tends to vary greatly, something you can test for yourself by simply using two or more of them to estimate the value of your home.
For example, we recently explored the accuracy of Zillow Zestimates. While Zillow has certainly invested a lot in their tool to continuously improve its accuracy, it can still leave a lot to be desired. In fact, when The Wall Street Journal looked into the reliability of Zestimates, it concluded that, "…when Zillow is bad, it can be terrible -- off the mark by more than 25% on one in 10 homes. In one case it was off by $2 million."
2. Analyze FHFA Trends
The Federal Housing Finance Agency also offers their own house price calculator (HPI), which estimates how much a home's value has appreciated since it was last purchased.
To use it, you'll have to provide:
The state your home is in
When you bought your home
How much you paid for it
When you're thinking of selling your home
Like Zestimates, the HPI can only provide very rough estimates of how much a house is worth.
For one thing, it can't consider any improvements you've made to your home. The same goes for the house's square footage, location, or even the kind of condition it's in.
It also can't look at trends for your city or neighborhood.
Nonetheless, it's a free tool that, "…projects what a given house purchased at a point in time would be worth today if it appreciated at the average appreciation rate of all homes in the area."
Used in concert with other estimates, this could be a helpful metric to understand.
3. Ask Your Realtor for a Comparative Market Analysis
If estimates tell you that it would be a good time to sell your house, then the next step many owners take is ordering a comparative market analysis (CMA).
As the name suggests, a CMA is an analysis of how much homes similar to yours have recently sold for in the surrounding area. After all, if you have a four-bedroom, three-bathroom house in Decatur, Georgia, it stands to reason that it will probably fetch a similar price as other four-bedroom, three-bathroom houses in that area.
There are a number of variables your real estate agent can check for when they carry out their CMA which makes it a fantastic tool to help you decide if you're ready to take the next step toward selling.
What your CMA's results will reflect are:
The perceived value of your neighborhood
How much other houses in the area have sold for
The price you paid for your home
How the national and local market has changed since you bought your house
At SimpleShowing, we've worked hard on creating a way for sellers to request a comparable market analysis online. It's completely free, comes with no obligation, and only requires:
Your address
Any improvements you've made to the property
An actual agent on our team(not a computer) takes the information you provide and completes a full comparable market analysis in order to provide you with a complete home valuation report to give you a competitive price for your home.
Go ahead and request your free home valuation report today to find out how much your house is worth.
4. Have a Formal Appraisal
Finally, if you're confident it makes sense to sell your home in the near future, then you could invest in a formal appraisal of your home.
Due to it's accuracy, an appraisal will give you invaluable peace-of-mind for how much your house is truly worth when you first put your house on the market.
While an appraisal may be extremely accurate for the appraised value of your home, it's important to remember that a home will only sell for as much as consumer's perceive it to be valued. So even though it appraises at a certain dollar amount, it may not sell for that price. This is why it's important to talk with an agent or do you research to see what other homes are selling for in your area.
How to Increase Your Home's Value Before You Sell
If you've calculated your home's worth and are unhappy with the result or would like to boost the value before you go through the selling process, then there are some things you can to increase your home's value.
Two common steps to take to increase your house's value include doing things like seeing to necessary repairs and upgrading old features in your home.
You may be able to save money by doing some light renovations on your own such as switching out old doorknobs with newer options or repainting some rooms. However, for more serious projects, it could be worth hiring a professional contractor to make sure the work is done correctly and therefore results in a profit when you sell.
Obviously, renovations are going to require some sort of investment of time and money — whether you do them on your own or by hiring a professional. Therefore, it's important that you're serious about the prospect of selling before going through with any of these upgrades. In addition, it's important to make sure you've calculated the ROI of any improvements to make sure any remodeling is worth the effort in the end.
Speak with a Qualified Real Estate Agent
Again, we encourage you to give our free, no-obligation home valuation report a try right now for a good idea of what your house can sell for, especially if you've improved it in any way since you purchased it.
If you feel ready to move forward with listing your home, then you should check out our 1% listing fee. Not only will you save thousands on commissions, but you will also get the support of a full service agent who can agent who can help price your home competitively.
Contact us today to learn more.