How to Buy a House with No Money Down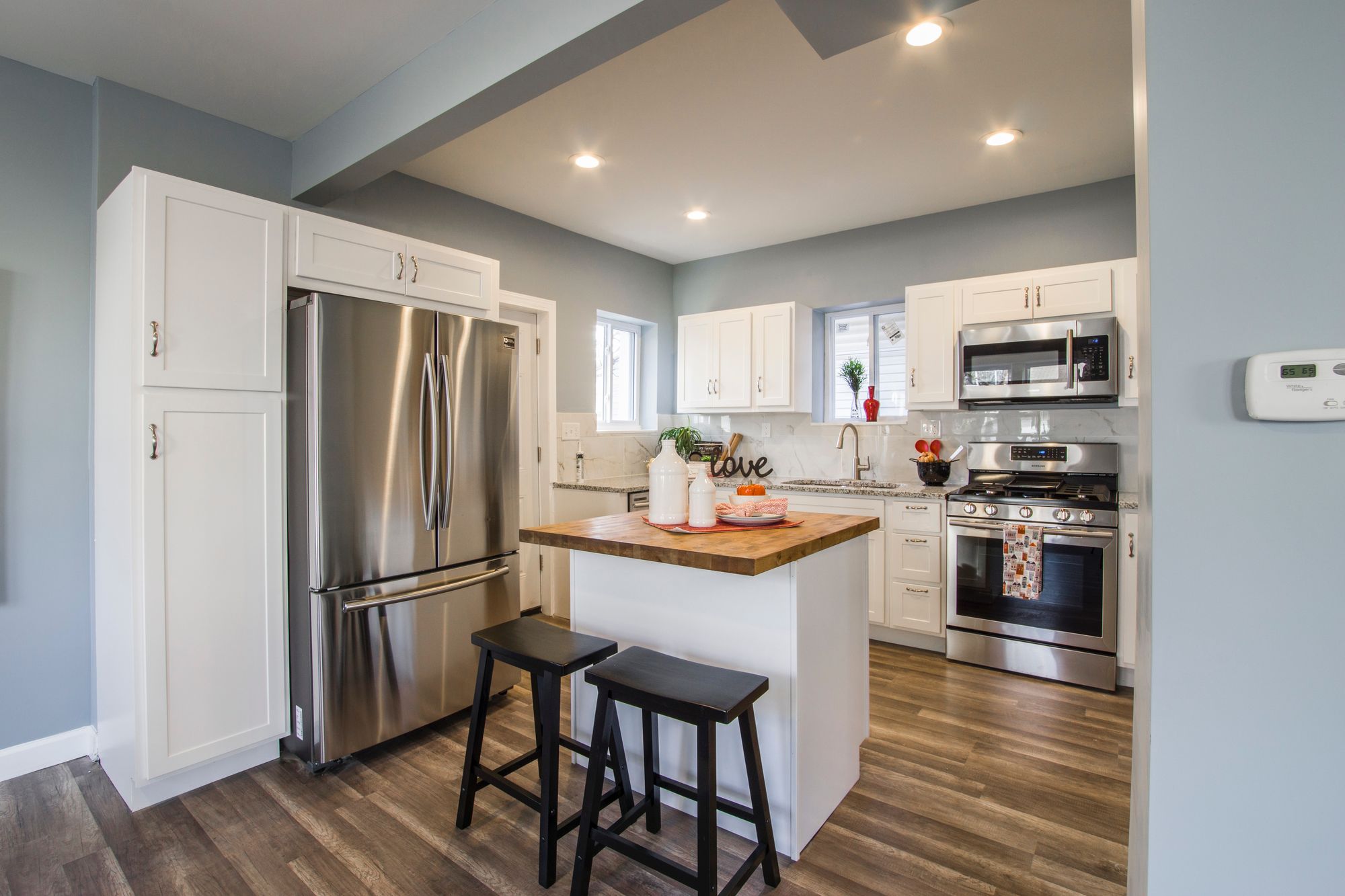 Oct 10, 2019
When most people decide they want to purchase a home, their next thought is almost always about that all-important down payment.
They know that the more they're able to put down on a house, the more the mortgage a lender will most likely be willing to offer them. The bigger the mortgage, the more options they have when it comes to finding the perfect home.
However, some people have discovered you can actually buy a house with no money down.
6 Mortgage Programs That Let You Buy a House with No Money Down
That's right.
Despite the fact that most people believe they absolutely must make a down payment in order to buy a house, that's not necessarily the case.
In fact, there are six different ways you could secure a mortgage to buy a house with no money down (or almost none).
1. VA Loans
If you're an active member of the military, a veteran, or the spouse of a military member who died in the line of duty, a VA loan is probably your best option for a mortgage. These loans are also available to Reserve or National Guard members with at least six years of service.
The U.S. Department of Veteran Affairs guarantees the repayment of VA loans, so even though they can be for as much as $726,525, qualified applicants aren't required to make a down payment.
2. USDA Mortgage
The United States Department of Agriculture (USDA) has its own mortgage program, as well. Their Rural Housing Loan can also be secured without having to put any money down toward the home.
You don't even have to be a farmer or work in an agricultural field to apply for this loan. For the most part, you just need to buy a house in an eligible rural area and meet the USDA's income requirements.
3. FHA Loans
While the Federal Housing Administration (FHA) doesn't actually issue loans, they do insure them, which goes a long way toward making them very affordable.
In fact, FHA loans are actually well-known for being a good mortgage if you have a low credit score (only a 500 is required).
These loans are also extremely popular because they can often be secured with just a 3.5% down payment. As the average down payment on a home is closer to 6%, that's a generous reduction.
Furthermore, your down payment can even be comprised completely of "gift funds", which means if you have a friend or family member willing to help you out, you could secure quite the mortgage without spending a dime.
4. HomeReady Loan
Just about every lender offers the HomeReady mortgage as it's backed by Fannie Mae. This mortgage only requires a 3% down payment from qualified applicants.
You can also use the incomes of everyone who will be living in your prospective home to qualify. So, for example, you could apply using your income and that of your partner.
At the same time, there's no requirement that multiple people occupy the home, even though these mortgages were designed specifically for multigenerational households.
5. Conventional 97 Loan
Another option with an incredibly low down-payment requirement is the Conventional 97 loan, offered through both Freddie Mac and Fannie Mae. It was created to compete with FHA loans, which it's able to do, in part, by only requiring a 3% down payment from qualified applicants.
This is also another loan where the entire amount for your down payment can be gifted and there's no requirement of a minimum credit score aside from those of a conventional home loan.
Nonetheless, this mortgage can be for as much as $424,100.
6. Piggyback Loans
Finally, there are "piggyback loans", which are probably one of the most innovative strategies available for those who want to buy a house with no – or nearly no – money down.
"Piggyback" refers to the fact that you'll actually take out two loans, with one piggybacking on top of the other.
Generally, the first loan is for 80% of the home's total price, which would leave you with the traditional – albeit outdated – 20% down payment.
That's when you take out a second mortgage. Usually, it would be for 10% of the home's cost, leaving you to cover the remaining 10% with your down payment. That's not much considering that a piggyback loan could also increase your overall buying power substantially.
However, many buyers use the second loan for 15%, so that their down payment is just 5%. Some even take out a second mortgage for 20%, leaving no down payment at all.
Should You Buy a House with No Money Down?
It might seem like the obvious answer to this question would be a very enthusiastic, "yes."
After all, why spend money if you don't absolutely have to, especially when the above six options exist?
However, one drawback of buying a house with no money down is that you won't have any equity in the house when you purchase it. That means you won't be able to take out a home equity loan or line of credit if it needs any repairs or you have other immediate expenses to cover.
The other downside is that it's going to take you a lot longer to pay off your home loan because you don't have the head start that a down payment provides. You could end up paying thousands of dollars more in interest over the life of the loan.
Consider Buyer Refunds Instead
Besides lower down payments, many homebuyers are opting for other methods of saving money on this important purchase — like buyer refunds/rebates.
With this type of incentive, you can get thousands towards your closing costs or as a check at closing to do whatever your heart desires. At SimpleShowing, the average buyer refund is $5,000. In short, instead of paying a traditional real estate agent's commission, which is often 3%, you'd get up to half of it back after closing in the form of a buyer refund.
Get Professional Guidance Before Deciding to Skip the Down Payment
Foregoing a down payment and leveraging one of the above options could make a lot of sense if you're hoping to purchase a home soon.
On the other hand, this budget-friendly tactic can also be a lot more trouble than it's worth.
So, it's best that you first speak to an experienced real estate agent before deciding to buy a house with no money down.
At SimpleShowing, we specialize in connecting buyers with real estate agents who are long on experience but short on commissions.
Contact us today and we'll tell you all about how our simple process makes this easier – and more affordable – than ever.