Most Affordable States to Buy a House in 2021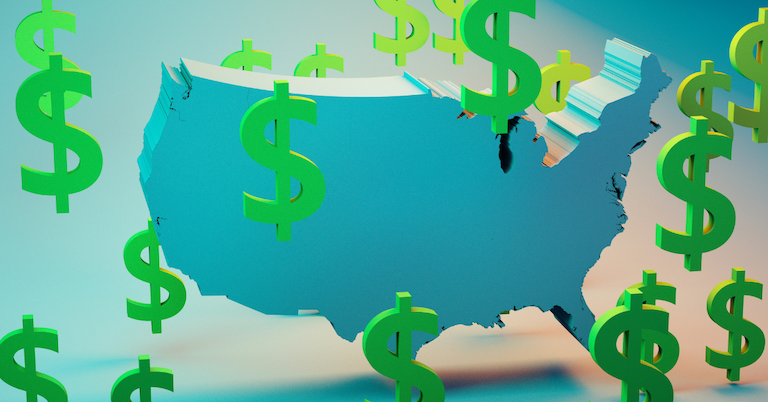 Nov 20, 2022
Thanks to technology, buying a house is now easier and faster than before. You currently have the freedom to purchase anywhere as long as you find the property that you desire. However, you have to consider the cost of buying a house in the state where you wish to live.
The cost of purchasing a property will depend on several important factors. The more complex the house is, the higher rate you may have to pay. Location is also another essential factor that influences buying price. For this reason, you must select where to buy your property carefully.
To guide you in selecting a location for your real estate investment, here is a list of the most affordable states to buy a house.
1. Texas
Texas tops the list as the cheapest state to buy a house with an average home price of $239,000. One of the main reasons for the states reasonable home affordability is because it is a no-income-tax state. This means the overall cost of living is cheaper than other states. As a result, properties in Texas tend to be very affordable and spacious to suit your needs.
Being the second populous state in the U.S, Texas has many property investment opportunities for real estate investors. In terms of safety and stability, Texas is one of the best states to invest in due to its economic growth and sustainable business environment.
2. Arizona
If you are looking for a state that offers affordable houses with high investment returns, Arizona would be an excellent choice for you. You can buy a house in this state within $250,000. The average cost of a house in Arizona is just under $295,000.
Best of all, real estate investors are assured of getting high returns from their property investments due to the state's high demand rate.
3. Georgia
Georgia offers many locations that make it one of the best states to live in. Thanks to the City of Atlanta and the thriving metro area, the state has lots of potential and continues to attract new residents. As a result it is also a great state for real estate investing as it is in a position to attract other investment opportunities. For those looking to invest, Georgia offers high returns on investment due to its affordable housing prices. The average home price is just below $280,000.
4. Missouri
With a median home of only $189,000, Missouri is one of the most affordable states to buy a house in the U.S. This state has enjoyed a high demand for houses owing to its affordable property rates. Moreover, there are lots of investment opportunities to engage in.
Another excellent investment opportunity is in Missouri's commercial sector. In this state, real estate investors are guaranteed that they will get double benefits from their investments. You can try fixing and flipping houses here and see how significant such an investment can be.
5. South Carolina
South Carolina is among the cheapest state to buy a house, with a median home value of $191,500. South Carolina is also of of the states with the lowest cost of living states. This allows buyers to find more affordable home. Additionally, real estate investors can always expect a high return in South Carolina due to its growing economy and stable business environment.
6. North Carolina
If you are looking for a state that offers commercial and residential properties, investing in North Carolina would be a great choice. There are many investment opportunities in this state that you can invest in to ensure high returns on your property investments. Of course, there are also plenty of opportunities to buy a home for you and your family to live in.
There are several factors here that help drive the state of the economy of this state, including the growing population, stable employment, and business environment. In addition to that, there is a high demand for residential properties in North Carolina, which makes it a great place to invest in.
7. North Dakota
If you are looking for a state with a high demand for commercial properties, invest in North Dakota. The midwest state offers many opportunities to purchase commercial property at affordable prices. At an average price of $165 per square foot, the housing market has expanded rapidly in recent years, attracting many to the area.
Moreover, North Dakota is a great place for investors who aim to rent their residential properties out, as many people are looking for affordable housing options. The state offers high returns on rental property investments. You can also find various financial options for rental properties here to help you kick start your investment journey.
8. Kentucky
With an average home price of $175,000, Kentucky offers buyers very affordable housing prices. Furthermore, you can invest in various real estate activities to ensure high value from your property investments.
Moreover, Kentucky is an excellent place for real estate investors who want high returns on their property investments. The housing market in this state has been expanding for the past decade. It has grown so fast that it has started attracting many homebuyers who want to invest in properties in this state.
9. Virginia
Virginia is a great place for commercial investors as the prices of properties and costs of business are relatively cheaper than other places during its development in that area. Also, there are many investment opportunities to invest in to ensure high returns on your property investments. In addition, it's a great place to invest in residential properties because of the increasing demand for houses here.
10. Wisconsin
With a median home value of $218,000, Wisconsin is one of the cheapest states to buy a house. There are lots of commercial properties that you can invest in as well. It is also an excellent place for residential property investments on account of the increasing population here.
Moreover, Wisconsin is a great place to invest in commercial property due to the high demand for accommodations and business spaces. Wisconsin is also an excellent place for real estate investments, with an average home price of only $128,000 per square foot.
11. Tennessee
Tennessee offers affordable residential properties that are accessible with reasonable living costs. This makes it one of the cheapest states to buy a house in. The housing market here is attracting lots of people who plan to live or invest in this state. There is also an increased demand for properties with high returns on property investments.
Additionally, there are various commercial projects that you can invest in here that require considerable funding and business expertise and skills. You can never regret investing your hard-earned money in a property located in Tennessee.
Summary
Real estate markets are ever-changing, and a location you thought was perfect for buying a home two years ago might not be the same now. When surveying the markets, explore local real estate trends and the cost of living by state so you can put money into an area that will serve you and your family best. But if you are looking to invest in 2021, the above states lead the pack of the cheapest states to buy a house.
So, have you identified your ideal state to buy a house? If yes, then the next step is to find the specific house and buy it. SimpleShowing can help with that. We're the leading home search platform that connects home buyers with sellers so you can find the home you're looking for within a short time. Get in touch with us and let our agents help.