Moving into a New Home: Things to Consider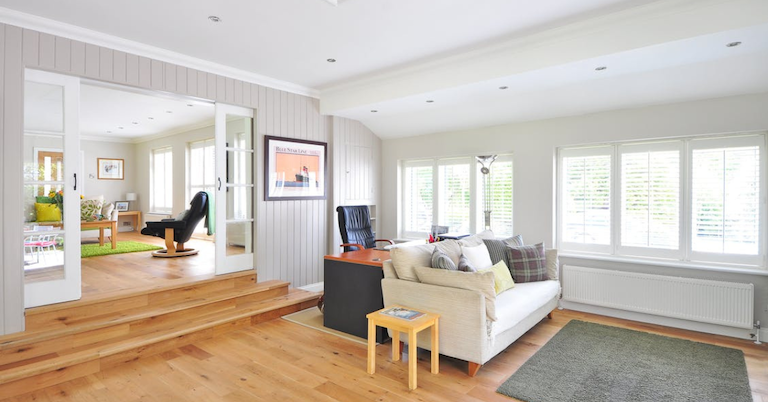 Dec 27, 2022
The process of moving from one home to another is something many dread. So much time, money, and energy go into it. Yet, so many people move into new homes every other day. So, what exactly makes many people move into a new home so much? Let's discuss a few of these reasons.
Needing a bigger space
A married couple decides to start a family and see how their current space would be too small for kids. This is just one scenario out of so many in which people need bigger spaces. Sometimes, people who run out-of-home businesses might require more space. Inevitably, they'll have to look for new houses on the market that fit their needs.
Getting a new job
Getting a new job with better conditions gets everyone excited. However, when the distance from your home is unfeasible to travel, you have no choice but to move house.
Moving to a smaller house
Being lonely in a big house is no fun. Especially for aging folks, they'll love to be around nicer neighbors in a smaller house. So, even too much space is a valid reason why many people move to new homes.
Whatever your reason is, carefully check out new houses and the environment before moving. Moving to a new home is very important, and you should treat it as such.
How to find time for moving
Whether you are a businessman with a full schedule or a student with tons of assignments, you are probably wondering how to find enough time for packing and moving into a new house. The answer is simple: you should delegate part of your responsibilities. Hiring movers gives you more time to spend on classwork. One of the ways for students to save time is by using an essay generator that helps to complete papers. Using this type of service could help during seasons when a move is occurring and time is limited.
Things to consider
1.) Cost
The cost of living is one of the most important things to consider when moving out. It is crucial to keep in mind how much money will be required to cover all necessary expenses to maintain your lifestyle. Another thing you should consider is that prices can, and will, vary from one city to another.
It is widely agreed upon that you should save up an amount equivalent to three months of living expenses before moving out. This way, you will be prepared when facing unexpected events such as medical bills, insurance deductibles, and housing problems.
To do that, you should follow the 30% rule and 43% rule. The 30% rule says you use no more than 30% of your gross monthly income for your housing costs. The 43% rule states that 43% is the max you should ever spend each month on housing costs and debts, but keep in mind that 43% is the max, and you should always aim to come in under that so you can make more room in your budget for other expenses.
Moving out requires careful thought and savings over time. Although it may look challenging at first glance, moving out can become much easier if approached with the proper planning!
2.) Neighbors
Moving into your new house can be an exciting experience, but it's important to pick a place with a good neighborhood. A great neighborhood can positively affect every part of our lives, from making the foundation of better health to improving security. Neighbors may play an important role in making our lives easy and create lots of fun and happiness. On the other hand, bad relationships with neighbors can lead to depression, anxiety, and long-term mental health issues. So, before choosing and moving into a new house, it's important to make sure your neighborhood perfectly matches you.
3.) Location
When moving to a new house, one thing that you need to consider carefully is the location. While there are many other things you might think about when moving to a new home, the location is probably the most important factor that you need to keep in mind.
An appropriate location is one that is conducive to having a safe and secure environment for its residents. It also provides easy access to emergency medical, public transportation, schools, shopping, essentials, and other community services to residents.
Final thoughts
Summing up, while moving to a new house  make sure that the neighborhood is safe and the location perfectly fits your needs. Also, consider the price and don't go over the limit you can afford. Good luck with your search!