15 Important Real Estate Terms For Buyers and Sellers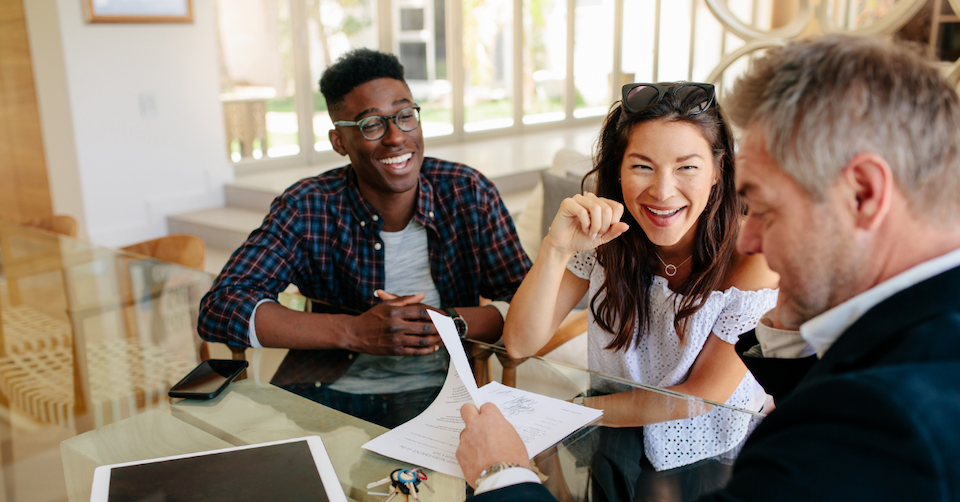 Nov 15, 2021
The real estate world is full of jargon that can easily add confusion to an already complicated transaction. Whether you are buying a home or selling a home, our SimpleShowing team has created a list of 15 important real estate terms for buyers and sellers. Being familiar with the following terms will help make the process easier, give you peace of mind, and maybe even save you money.

1.Home Value Report
If you are selling your home, you will likely fill out a Home Valuation Report. Often referred to as a Competitive Market Analysis or CMA, this value report is created by specialists experienced in evaluating the value of a home. The home value is determined based upon comparable homes that have sold in the area recently, as well as other factors. Results from this report provide sellers with the value of their home so that they can list it for the right price.

2. Buyer's Agent
A buyer's agent refers to the real estate agent that is representing the person buying a home in a real estate transaction. The buyer's agent works with the buyers to help them find homes, tour properties, write up offers, assist in negotiation, and provide advice to the buyer as needed.

3. Listing Agent
The listing agent is the real estate agent that represents the person selling a home in a real estate transaction. The listing agent will typically assist the seller in preparing their home for sale, as well as list the home on the multiple listing service (MLS) and attend open houses. They also help market the home and find potential buyers.

4. Commission
Commission is how real estate agents make their money. When real estate agents work with clients to buy or sell properties, they take a certain percentage or flat fee of that sales price as payment for their services. The agent's commission is paid to the listing agent through the sale of the home agent, and then split with the buyer's agent. While total commissions are typically around 5-6%, there are many low-commission brokerages like SimpleShowing that can reduce this total commission in half!

5. Down Payment
A down payment is a large sum of money that is saved up for by the buyer and is paid upfront in a real estate transaction. The amount that is paid towards a downpayment is typically a percentage point of the home's purchase price. Most home buyers put down between 5%-20% down in cash. This money is not a loan, but it is used to secure the amount of money the buyer wants to borrow.

6. Pre-Approval Letter
A pre-approval letter is different from a pre-qualification letter. A pre-approval letter is an official letter written by a lender that states that the borrower (buyer) is approved to borrow a specified amount of money to purchase a home. This process is usually done by running the borrower's credit and making sure all information is verified.

7. Pre-Qualification Letter
A pre-qualification letter is similar to a pre-approval letter in that it states that a buyer has been approved to borrow an allotted amount of money. Unlike the pre-approval letter, the pre-qualification letter is based only on the verbal information provided rather than a lender verifying the information first. In most cases, a pre-qualification letter isn't taken as seriously since the information may not be 100% accurate and therefore may not get approved for a loan.

8. Contingencies
Contingencies are clauses within a real estate contract that states that the offer is valid only if certain actions or conditions are met. Both the buyer and the seller must agree to the contingencies. If contingencies are not met, the offer becomes void and open for renegotiation. The most common contingencies include those for loans, appraisals and inspections. Contingencies often fall through so be prepared

9. Escrow
Escrow is contractual agreement in which a third-party service temporarily holds onto large sums of money involved in a real estate transaction. This account type is usually opened by the listing agent and is designed to protect both the buyer and seller. Escrow is almost always mandatory in a home purchase transaction.

10. Showing
Whether you are buying or selling, showing is a real estate term you will be hearing alot. A showing is essentially a tour of a property. As a seller, your listing agent will coordinate with a buyers agent to bring potential buyers to tour your home. As a buyer, this is your chance to see the home in person, as well as to check out the neighborhood and surrounding area.
11. Due Diligence Period
Due diligence period is the period of time after an offer on a home is accepted. During this time, the home is thoroughly looked at to ensure the buyer is getting the most out of the home. The outcome of the inspection is put into a report in which the buyer and seller will discuss the issues. A buyer can back out of the contract at this time if an agreement can't be met, or for any other reason.
12. Earnest Money
Earnest money is a sum of money that a buyer puts down to show the seller serious interest in purchasing the home. In most cases, this money acts as a deposit on the property and is delivered to the seller along with the purchasing agreement or sales contract. Until the sale is final, the money sits in escrow. If the buyer pulls out of the deal after all deadlines are met, the seller keeps the money.
13. Appraisal
An appraisal is an estimated value of a home that is determined through an inspection during the home closing process. If you are planning to get a loan from the bank, you will likely be required to get the home you are wanting to buy appraised. This way the bank can make that neither them nor you or over paying on the home.  If the home values at or above the purchase price, you are clear to continue. If the appraisal is lower than the purchase price, you will want to renegotiate with the seller.
14. Title Insurance
Title insurance is a real estate term you will want to know as a buyer. Often required as part of closing costs, title insurance researches into public records to ensure that the property's title is free and clear of any back taxes, liens, and conflicting wills. This protects the buyer from any financial loss that they might encounter if any of the above defects are discovered later on as they own the home.
15. Closing
Closing is the final step in the home buying and selling process. In this final phase, closing costs are paid (2-5% of the purchase price), final paperwork is signed, loans are finalized, and the property title is officially given to the new homeowners. Do note that there is much that goes into the closing timeline than just closing day, so make sure you are familiar with the process.
16. BONUS: SimpleShowing
SimpleShowing is the best choice when buying or selling a home. As a low-commission brokerage, we are able to help buyers and sellers save thousands of dollars in realtor commission. Buyers can get half of their agents' commission back at closing through our buyer refund incentive, while sellers can list their home for a low 1% listing fee.
Not only that, but our tech-powered platform allows buyers to search for homes and book showings online. Our team of agents are experienced in the real estate process and go above and beyond to help guide our clients from home search to closing day.
Knowing the important real estate terms is part one of buying or selling your home, but having a knowledgeable agent by your side. Contact us today to get started on your home buying or selling journey!