3 Best Places for Buying Property in Dubai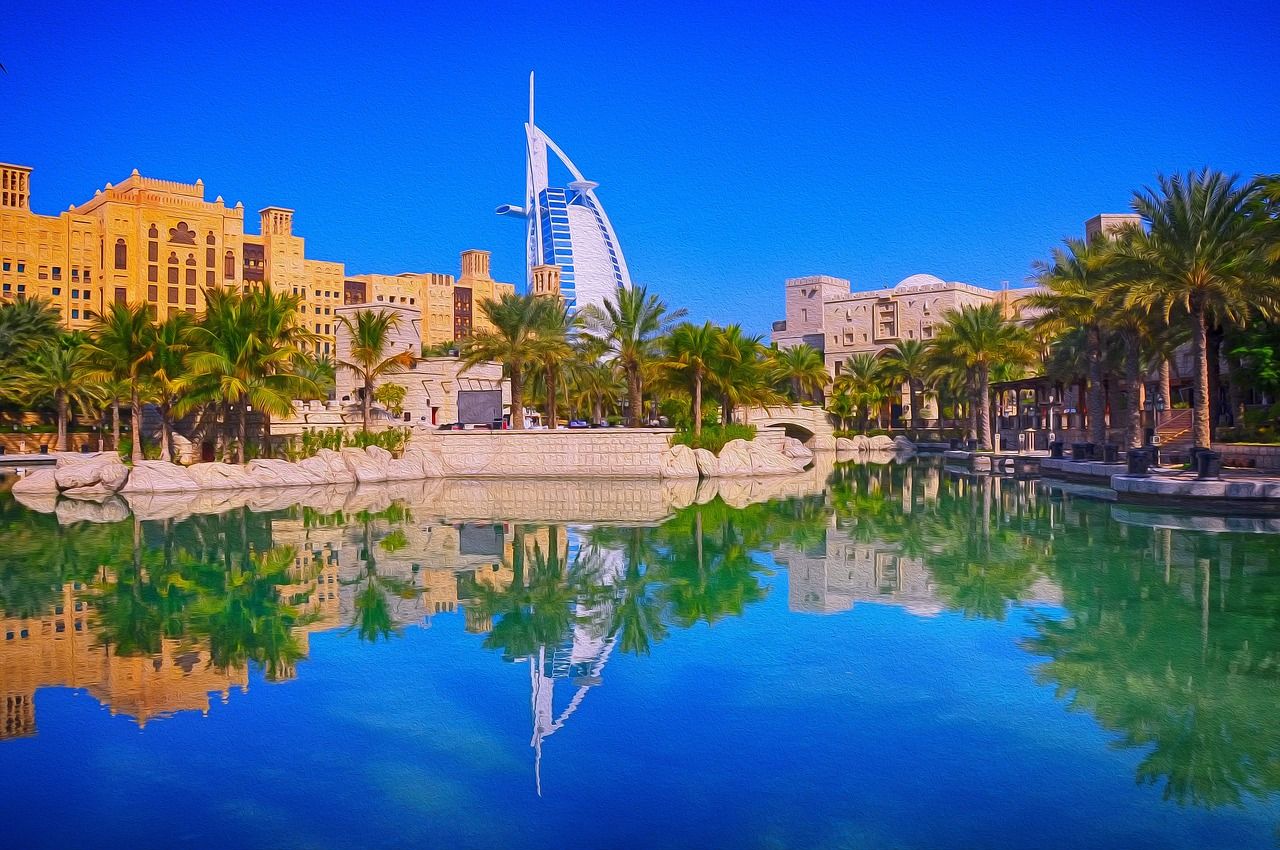 Sep 25, 2023
Dubai's real estate is booming. Its unchanging high living standards, high level of security, tax-free laws, and favorable location make it a prime spot for investment. The country attracts expats, tourists, and investors looking to have a piece of the world-class infrastructure and flourishing economy.
When looking into purchasing real estate in Dubai, consider:
Your budget and how much space you would like
The location — Do you fancy a view of the sea, the buzzing city, the business district, or a serene, green neighborhood?
Whether you want a freehold or leasehold deal
Cost of living in the district
Additionally, you want to find a trusted agent who knows their way around Dubai properties. The right agent could make all the difference, ensuring you comprehensively understand your options and get your money's worth.
With the above considerations in mind, here are the top three areas to consider when shopping for a house in Dubai:
Business Bay
Business Bay is a dynamic mixed-use district that offers residential, commercial, and business properties. It borders the busy downtown Dubai and demarcates part of the gleaming waters of the Dubai Canal. The canal links Old Dubai and the Arabian Gulf.
The construction and expansion of Business Bay have been going on for about 20 years. The area teems with corporate skyscrapers, classy hotels, and family-friendly dining hotspots, giving you a great variety of real estate to meet different budget needs.
Business Bay boasts excellent growth potential, too. It is not only the central business district but also strategically located in the emirate's swanky neighborhoods, including Jumeirah and Al Safa. 2002 alone saw Business Bay process over 10,300 real estate transactions worth over AED 17.6 billion, a predominance expected to persist.
This district also enjoys significant tourist attractions since it is set alongside the water canal lined with a 12-km cycling track, a 3-km running track, and water-side restaurants serving delectables from diverse cultures. Another highlight is the Mountain Extreme, which is ideal for fitness enthusiasts who cherish climbing peaks.
The area provides a safe neighborhood with shopping centers, sports clubs, and classy bars. You also get many excellent schools less than 2 kilometers away, including the Japanese School, Global Indian International School, Jumeirah English Speaking School, Safa British School, and many more.
As far as views go, you don't get a seafront with Business Bay, but you will enjoy a spectacular view of the water canal and the Burj Khalifa, which is only 1 kilometer away. What's more, the artificial waterfall located in the heart of the district is a site to behold, offering a magnificent view of Dubai's skyline.
Palm Jumeirah
You probably already have a big hunch about Palm Jumeirah, the beautiful archipelago of artificial islands that marks the audacity of Dubai to defy limits. It was the first of three palm islands created with sand and gravel from the ocean floor.
Palm Jumeirah is a self-contained region that offers a rich blend of residential, leisure, and commercial properties. It is home to some of Dubai's most luxurious and exclusive properties, including Atlantis, The Palm. It also has many fancy apartments, townhouses, villas, and various budget options.
Palm Jumeirah has exhibited an awe-inspiring growth potential since its inception. Its villa prices have gone up 146% since 2020. Moreover, the region has very high rental yields, thanks to its popularity as a tourist attraction.
Palm Jumeirah is a tourist hotspot close to equally irresistible tourist destinations, such as Sufouh Beach, the Burj Al Arab, and Skydive Dubai.
Security is another of Palm Jumeirah's most significant selling points, with the area maintaining uncompromising safety standards. All complexes and buildings provide advanced safety and security systems, including CCTV cameras, intercoms, fire alarms, and police patrols.
The views are breathtaking. You are surrounded by the sea on almost all sides, which offers a great view of Dubai's coastline. The sail-shaped Burj Al Arab, too, is within sight. All properties on the island have fantastic sea views, whether an apartment on the "trunk" or a luxurious villa on the "fronds."
Palm Jumeirah also offers access to many amenities, including nearby schools and colleges, medical centers, malls, hotels, nurseries, gyms, and beauty salons. Additionally, you get beach clubs, spas, and infinity pools with live DJs in the evening. Palm Jumeirah is indisputably one of the biggest catches in Dubai.
Arabian Ranches
Popularly known as "The Ranches," Arabian Ranches is a top-end gated villa community and one of the earliest freehold suburbs in Dubai. It is located in Wadi Al Safa 6 and is conveniently accessible via Sheikh Mohammed Bin Zayed Road. These 4,000+ upscale villas are divided into 15 sub-communities and come in various sizes and prices, from two-bedroom to four-bedroom houses with varied amenities.
The first two phases of The Ranches were completed earlier, the third phase was launched in 2019, and there will be a fourth phase. This neighborhood is highly sought after with rising popularity because of its lush, green, serene, and family-friendly environment.
The Arabian Ranches is also highly secure. From being a gated community to maintaining 24/7 security and gate checks, the emphasis on safety is top-class.
You don't get a sea view at The Ranches, but you enjoy a lush, green environment full of amenities and located close to excellent tourist attractions.
Various world-class schools exist within and near the project, including Ranches Primary School, Jumeirah English Speaking School, Raffles Nursery, and the Dubai International Academic City, located 15 minutes away. You also get the Mediclinic Arabian Ranches with state-of-the-art facilities, in-built shopping centers, and the Mall of the Emirates, which is a 20-minute drive.
The Arabian Ranches is one of Dubai's most comprehensive real estate projects, providing homes to thousands of families, professionals, and visitors.
In Summary
Dubai's real estate market is booming. Still, with all the bold construction projects in the region, the conditions can only get better. In summary,
Business Bay, the central business district, offers a great blend of commercial and residential properties with all amenities close by but no sea view.
Palm Jumeirah is great for leisure, residential, and commercial properties with a jaw-dropping view of the sea. It is a beautiful tourist attraction with a high rental income.
The Arabian Ranches is a gated suburb with freehold titles. It boasts a green environment packed with amenities, including hotels, a golf club, schools, a mall, a clinic, clubs, and more.
Remember to consider your budget, the location of the property, the cost of living in the district, and whether you want a freehold or leasehold title as you shop for properties in Dubai.