4 Key Factors To Consider When Designing Your New Home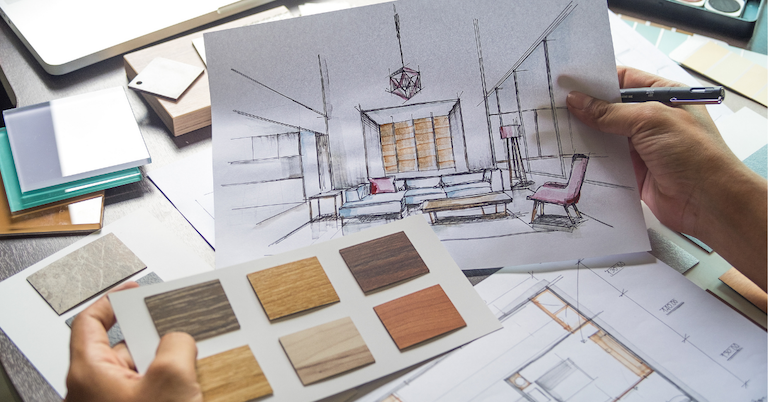 Sep 5, 2023
Designing your dream home is a rewarding and exciting process. When done right, you'll end up with a house you'd love to live in for a long time. It's considered as one of life's biggest wins.
That said, designing a new home can also put a lot of pressure on getting everything perfectly right. But with thorough planning and research, you can reduce the stress that comes with home building and designing.
This article shares several key factors you need to consider and work with to ensure you design and create the perfect home for you and your family.
1.) Ready-Made Vs. Custom Design
When deciding to build a home, one of the first things you need to consider is choosing between a ready-made floor plan design or an original design.
A simple Google search and you'll find numerous stock floor plan designs of varying sizes and styles to suit every client's preference. With a ready-made floor plan like the ones offered at Homecorp, you don't have to spend time to come up with the right design or think too much about the style and functionality you want. Everything is already provided, and you only need to download or purchase it.
That said, stock floor plans are highly flexible because you can still make some changes according to your preferences. In addition, ready-made floor plans are guaranteed to be the best quality since they've already been approved and used by numerous clients. Lastly, a stock floor plan is cheaper than creating from scratch.
On the other hand, a custom floor plan is a uniquely designed home that is intended for a specific client in a specific location. With this type of house plan, you can choose the layout, lot size, and specific style of the house.
Furthermore, with a custom floor plan, your home is tailored to your specific wants and needs, allowing you to add personal touches. It's also suitable when you need to adjust your home to certain features on your property including a rocky ground or sloping lot. Although an original design is a lot more expensive to procure, it ensures that your home is as unique as it can be.
Of course, this extends to other aspects of home design. Make sure to click on saloon doors to see which type of entrance suits your home. Moreover, you should also look into furniture, fixtures, appliances, and other elements that will make your home look beautiful and cozy.
2.) Location
Location is one of the most critical aspects you need to consider when designing a new home. Before you can start designing your home, you need to get a site to build it on.
Most people think of the view and neighbourhood when choosing a location for their new home. While it's important to get the right feeling of the surrounding where you'll build your home, the unique aspects of a specific lot can also impact how you design your home.
So, make sure to evaluate potential sites as to the suitability of your preferred home design and style, available utilities, and functionalities.
For instance, on a sloped lot, you'll need more careful planning in doing your floor plan layout. You may opt for building stilts to address steep slopes or create basements and retaining walls on sloped terrain. In addition, building a house on a sloped lot allows you to design slimmer rooms to maximize views. Also, you may be interested in sedum or flat roof finishes for terraces and outside space.
3.) Budget
For most people, home building is probably the biggest investment you can make. Without a working budget, you're prone to go overboard with your home design. Thus, you need to carefully consider how much you're willing to spend.
Estimate your home building project according to the designs and layout you want. From there, you can remove any unnecessary and non-essential elements from your home design. If you have a tight budget, it's best to keep your home design and floor plan simple.
In addition, when you're plotting your budget, try to include an additional amount to cover unforeseen expenses during construction.
4.) Designer And Contractor
We can't stress this enough. If you don't have any previous experience designing and building a home, then choosing the right people is a critical decision you need to make. This is because you'll be collaborating so closely with your designer and contractor throughout the whole process. Thus, it's safe to say that your overall home building experience is largely affected by your relationship with them.
You want to choose a designer and contractor that can visualize your ideas and thoughts and apply them to your actual home. Also, you want someone who can make the whole process easier while ensuring that all your preferences are achieved.
So, make sure to do your homework before deciding. Consult and compare various providers and choose one with the necessary expertise and experience.
Take Away
Designing a home involves more than simply putting up walls and a roof. You want to create a functional and aesthetically pleasing space to share with your loved ones.
While there's so much to think about when designing and building a new home, the factors mentioned above should be your primary considerations to keep in mind to successfully build the perfect home.