5 Ways Dumpster Rental Can Help With Your Home Improvement Projects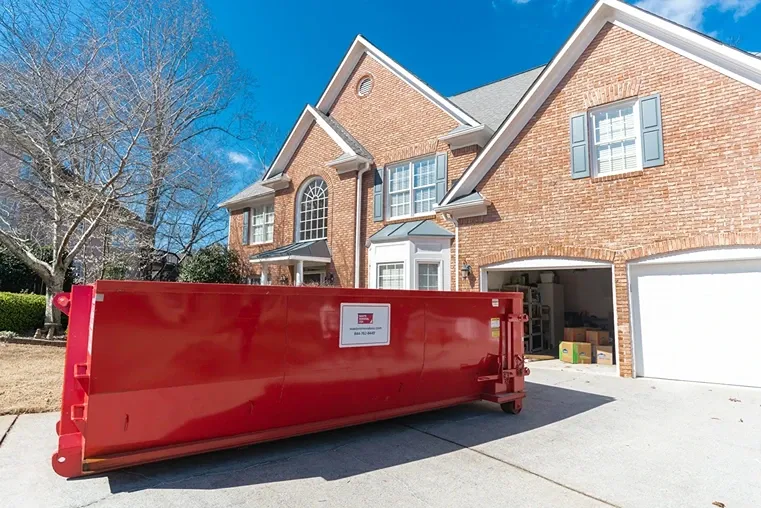 Feb 16, 2023
Have you decided that you need to tackle some home improvement projects in the next couple of months but don't know how to get rid of all of the debris and waste? Well, a rental dumpster might be exactly what you are looking for.
As a homeowner, you likely have projects around your house that seem to be never-ending. From a leaking roof to replacing kitchen appliances, there's always something that needs attention.
If you've been putting off those home improvement projects because of the mess and cost associated with them, then it might be time to consider dumpster rental as an option. Dumpster rentals available at Eagle Dumpster Rental on this link can save you both time and money when tackling any size project in or around your home; read on for five ways dumpster rental can help make your next DIY task easier.
Save Money
Something that many people don't consider when it comes to home improvement projects is renting out a dumpster. Often, it is not taken into consideration because there are other ways that you can dispose of your waste, but they are not necessarily as easy or cost-effective.
One of the first reasons why dumpster rental can help with your home improvement projects is that it can save you money in a few different ways. The first way that it can help you is by letting you avoid having to pay any extra fees when it comes to disposing of your construction waste at a landfill.
Another great way that it can help you save money is that it reduces the amount of time and labor that you will need to invest in your project. This is because you'll simply be able to throw all of your waste into the dumpster rather than having to sort it and dispose of it yourself.
Stay Organized
Moving on down our list, another way in which dumpster rental can help you when it comes to your home improvement projects is by encouraging you to stay organized. By having a dumpster on site, you will have a designated place to throw all of the project waste that you create throughout the day, allowing you to keep your work area clean and tidy.
In addition to that, having a dumpster on your property will help you prevent any accidental disposal of materials that you may need later on in your project or that you simply don't want to get rid of just yet.
Avoid Damage to Your Property
By far one of the biggest benefits that you can gain from having a rental dumpster on your property while working on a home improvement project is that you can avoid damage to your property. While undertaking any type of home improvement project, there is always the potential for damage to your property.
By renting a dumpster, you can avoid this potential damage as the dumpster will provide a safe place for all of your project waste. Additionally, if you are doing any demolition work as a part of your project, the dumpster can help contain any debris that is left over, so you can avoid damaging any other parts of your property.
Keep Your Project on Schedule
Keeping your home improvement project on schedule can be tricky, especially if you're doing it by yourself without the help of a contractor. Having a rental dumpster on your property is a great way for you to keep your project on schedule and even save yourself some time.
By having a designated place for all of your project waste, it'll be easier for you to stay on track with your work and avoid any delays caused by having to dispose of waste yourself.
Improve the Appearance of Your Property
Last but not least, the final reason why dumpster rentals can be incredibly helpful when it comes to home improvement projects is that they can improve the appearance of your property throughout the process of your home improvement projects.
It is no secret that home improvement projects can get messy and unsightly, and having a place to get rid of all of your waste in one go will allow you to keep your work area tidy, also making it easier for you to maintain an orderly workspace throughout your project.