6 Best Garden Hoses (2023)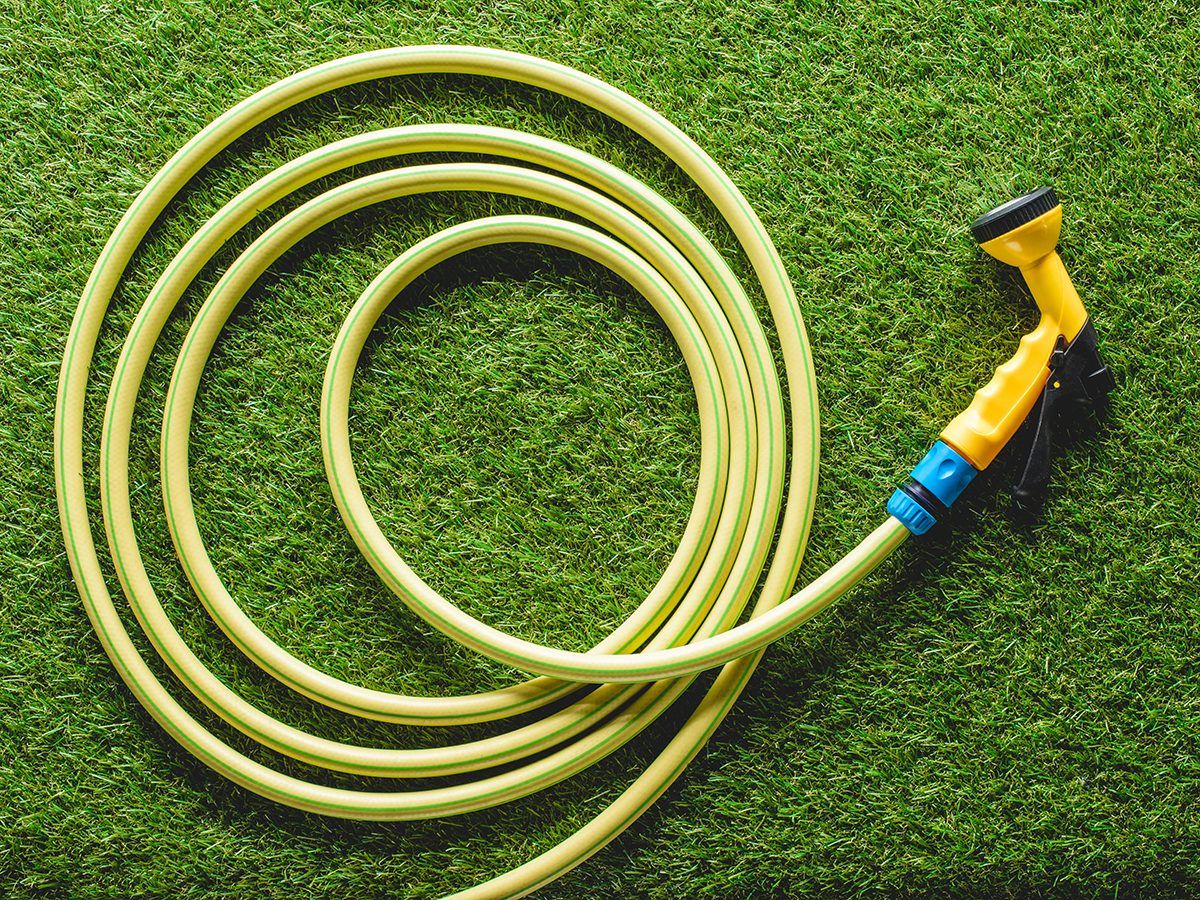 Mar 13, 2023
When it comes to maintaining a lush garden, a good garden hose is an essential tool. However, not all garden hoses are created equal, and it can be challenging to choose the best one for your needs. Here are some things to look for when selecting a garden hose for your home.
The 6 Very Best Garden Hoses
We looked at a variety of different hose types to find options that fit everyone's needs. Rubber hoses are a popular choice because they are highly durable and can withstand high water pressure. However, they can also be heavy and difficult to maneuver. PVC hoses are a more affordable option, but they are not as durable and can kink easily. An expandable hose could be a good choice if you don't need massive amounts of water pressure.
Best Overall Garden Hose
We like this option because it's durable, affordable, flexible and the perfect size.
Worth Brand Garden Hose, 50 ft
Best Expandable Garden Hose
If you don't need a heavy duty hose, this is your best option. Plus, expandable garden hoses take up less space and don't look as messy as a typical garden hose.
Flexi Hose No-Kink, 25 ft
Most Durable Garden Hose
If you're doing hardcore landscaping, you'll want a heavy duty option. This polymer rubber hose is nearly indestructible.
Giraffe Tools Hybrid Hose, 50 ft
Most Affordable Garden Hose
If you just want to get the job done and need a basic, reliable hose that won't break the bank, this is definitely your best option!
Flexzilla Garden Hose, 25 ft
Best Long Garden Hose
For large yards or big jobs that cover a large surface area, this is a great choice.
Gilmour Flexogen Garden Hose, 75 ft
Best For Tight Spaces
Want to keep that unsightly hose out of sight? Try a coil hose for your home.
Inspark EVA Recoil Garden Hose, 50 ft
Best Garden Hose Checklist
Whether you're looking for expandable garden hoses or soaker hoses, you'll want to make sure to evaluate the characteristics below to make sure the hose fits your needs.
Material and Durability:
One of the most important factors to consider is the material of the hose. A high-quality garden hose should be made of durable materials that can withstand exposure to the sun, weather, and frequent use.
Length and Diameter:
The length and diameter of your garden hose are also crucial factors to consider. If you have a large garden or outdoor space, you may need a longer hose to reach all areas without having to move it frequently. Additionally, a wider diameter hose will allow for a higher water flow, which is useful for larger gardens and yards.
Flexibility and Kink Resistance:
No one wants to deal with a hose that kinks constantly, causing water flow to stop. To avoid this issue, look for a hose that is flexible and kink-resistant. Hoses made of high-quality materials, such as rubber, are less likely to kink and more flexible, making them easier to maneuver around the garden.
Fittings:
The fittings at the end of the hose are another important consideration. Look for hoses that have brass fittings, as they are less likely to corrode and will last longer. Also, ensure that the fittings are compatible with your outdoor faucet to avoid leaks.
Warranty:
Finally, check the warranty offered with the hose you are considering. A quality garden hose should come with a warranty that covers defects and issues that may arise during regular use. A good warranty will give you peace of mind and save you money in the long run.
In Conclusion
When shopping for a garden hose, prioritize material and durability, length and diameter, flexibility and kink resistance, fittings, and warranty. By considering these factors, you can find a hose that is durable, reliable, and perfectly suited for your garden needs.
Don't forget to purchase a hose reel and a spray nozzle for your new hose.