Want to Buy a Home in 2023?: 6 Reasons to Use a Mortgage Broker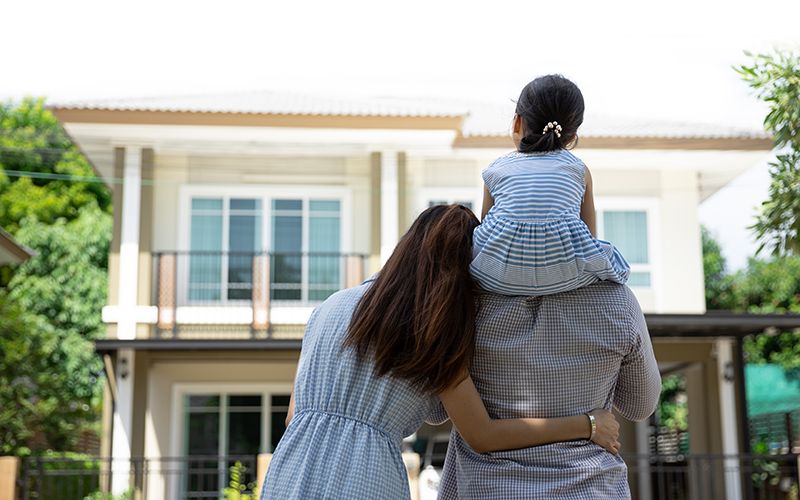 May 25, 2023
For many Americans, the prospect of buying a home seems like a pipedream. However, with the right professional assistance, you can avoid exuberant mortgage fees and secure a mortgage loan that truly works for your financial situation. How do you do this? By hiring a mortgage broker. These professionals know exactly how to put you on a realistic path to homeownership. If you've been wanting to buy a home, and want to make 2023 the year when you finally do so, there are six reasons you should use a mortgage broker to reach your goal:
1. Simplifying Your Paperwork

Doing a ton of paperwork is a headache waiting to happen. With the sheer amount of paperwork involved in securing a mortgage, the workload alone is sometimes enough to scare off potential homeowners. Thankfully, mortgage brokers have the know-how to handle all of your paperwork, application, and legal needs without delay. Due to this, they can help you find the right mortgage, while saving you the frustration of filling out endless forms. Especially with super-professional mortgage brokers like District Lending, the process of securing a mortgage has become easier than ever.
2. Getting Pre-Qualified Faster

If you want to be pre-qualified for a mortgage loan, then working with a mortgage broker is your absolute best option. They have pre-existing relationships with financial institutions that can offer you a loan, so they know exactly how to get you in the door with realistic loaner options ASAP. For those who've had their eye on a dream property, and do not want to lose out on the opportunity to own it due to a slow mortgage approval process, hiring a mortgage broker is crucial. Doing so can help you finally achieve your homeownership goals and dreams in 2023, after all.
3. Expert Advice from a Career Professional

Mortgage brokers are some of the most experienced and unique career professionals in the mortgage-related industry. If you want advice from a pro that's helped to secure thousands of mortgages in their lifetime, then hiring a mortgage broker is the exact homeownership solution that you've been searching far and wide for. Because they have so much experience, they can also help you avoid problematic or predatory lending practices and setups. Since they are a middleman in the mortgage process, and not an employee of the banks trying to give you a loan, they can be trusted to help you find a mortgage rate that actually works for you.
4. Unlock A Wider Range of Mortgage Options

If you work directly with a bank or loan officer to try to secure a mortgage, you're going to be limited to just a few products and mortgage rate offerings. With a mortgage broker, however, you gain a massive buffet of options (increasing the chances that you'll find the right option for your unique financial situation significantly as a result). Those who cannot afford to waste time need to keep this in mind. The amount of negotiating power you gain by working with a high-quality mortgage broker is key to restate as well. If you trust the process set up by professional mortgage brokers, you'll find your dreams of homeownership becoming much more realistic than they were before.
5. They're Perfect for All Financial Situations

Many people avoid getting a mortgage because they cannot afford the often-ridiculous fees that banks and loan officers attach to them. By working with a mortgage broker, you can bypass these fees, and find a payment situation that works for your financial needs. In a lot of cases, the loan provider will end up paying your mortgage broker (which helps you avoid any major upfront costs). For some mortgage brokers, you simply have to pay a much more reasonable fee of 1-2% (on average) of your mortgage loan for their service. Finding the right payment plan for your financial situation will help you secure the exact type of mortgage plan that's right for you.
6. Incentives, Incentives, Incentives

The amount of time, money, and additional incentives you gain by working with a mortgage broker professional will change the way you view the homeownership pipeline. If you've been convinced by big banks that homeownership is out of your price range and capabilities, then you need to talk to a mortgage broker ASAP. They can give you the down low on what your homeownership prospects are really like, after all. With any luck, they will point you down a path that will lead you to finally becoming a homeowner in 2023. You can change your family's life by finding the right mortgage broker in your area.