7 Must-Watch Real Estate Movies for Every Agent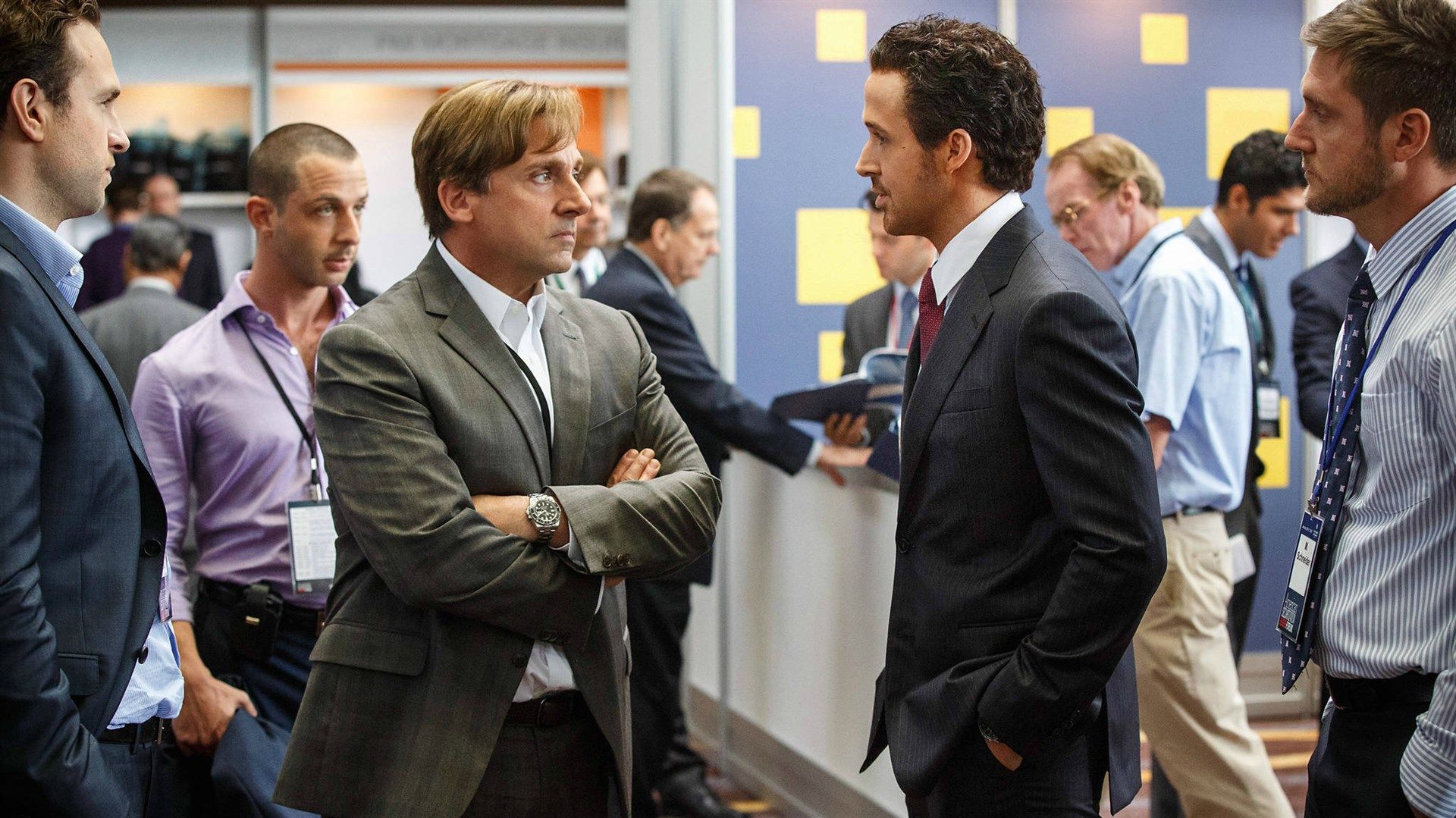 Mar 17, 2023
Are you eager to remain informed on the most current real estate trends? Or, perhaps you're seeking top-notch movies about real estate but don't know where to begin your search? If so, then look no further than this blog post!
In it, we will be discussing must-watch real estate movies and why they are important for agents.

So read on if you want to learn more about the best real estate movies out there and how they can benefit your business!
How Can Movies About Real Estate Help Agents?
From hilarious comedies to moving dramas, movies about real estate serve as rich reservoirs of knowledge for agents. They impart valuable insight into the world of property investment and can help you hone your strategies and maximize success in this competitive field!

Real estate films are an invaluable tool for agents looking to stay up-to-date with industry trends and craft their own business strategies. From learning tricks of the trade from those who have already succeeded in real estate, to gaining insight into the complexities that this field brings, movies offer a wealth of knowledge about the business world. Not only can you acquire inspiration from these films, but also motivation as they demonstrate how far hard work and creativity will get you!
Explore The World Of Real Estate With These Captivating Films
Movie buffs and real estate agents alike can get a leg up in their respective fields with the same tool. By watching films that delve into different aspects of the industry, you'll stay abreast of current trends while gaining invaluable knowledge to shape your business strategies. If you're looking for real estate-based films to watch, then The Big Short, Up in the Air, The Money Pit, Pacific Heights and The Wolf of Wall Street should be at the top of your list! Now, let's go further into each of these:
The Big Short
The Big Short is one of the classic investing movies. Get ready for a wild ride through the tumultuous world of finance with This movie. This engrossing drama-comedy tells the story of four prescient investors who seized an opportunity to capitalize on a historic housing market collapse in 2008, starring A-list Hollywood talents like Christian Bale and Steve Carell. You won't want to miss this entertaining look at one of financial history's biggest busts!
The Wolf of Wall Street
Leonardo DiCaprio leads the way in this darkly comic exploration of Jordan Belfort's meteoric rise to power and wealth as a stockbroker during the late 1980s. With masterful insight into dodgy investments, real estate shenanigans, and success strategies for thriving within business circles, viewers will be enraptured with every twist and turn on his road to prosperity. This and every movie from this list you can find on Fire TV Stick. In the modern world to keep your data private and secure is paramount. To ensure your streaming sessions remain secure and private, we recommend using a VPN like the VeePN app. This app can help FireStick users watch these films without compromising their security.
Up in the Air
Up in the Air follows Ryan Bingham (George Clooney), a corporate heavyweight whose repertoire includes more than just downsizing. In his travels around the country, he experiences firsthand how fragile life can be when facing an economic crisis such as a housing market collapse. An engaging exploration of loss and resilience, this movie masterfully captures what it's like for individuals to confront hard realities head-on.
The Money Pit
Tom Hanks and Shelley Long bring the laughs in this classic comedy-drama as an intrepid couple tackling a monstrous renovation project. Join them on their thrilling journey of unexpected challenges, and renovations gone wrong - all while trying to turn a neglected house into their perfect dream home!
Pacific Heights
In this classic '90s thriller, Melanie Griffith, Matthew Modine and Michael Keaton play tenants with a sinister plot to seize control of an apartment building. This is the perfect movie for any real estate agent looking to see what happens when you don't have proper screening processes in place! Moreover, it's a tale of suspense that keeps you on the edge of your seat until the very end.
And So It Goes
This movie features Michael Douglas in a star-turn as a cantankerous real estate broker who's forced to confront his past when his estranged son suddenly appears on his doorstep. A heartwarming look at families and difficult conversations, this movie will surely resonate with any agent dealing with complex family dynamics. To watch this movie safely we suggest you look at more info where you can find numerous reviews, to choose the perfect solution for you!
Closing Escrow
Closing Escrow is a hilarious comedy about the trials and tribulations of one real estate agent's escapades. Starring Brian Hooks, Closing Escrow follows a hapless salesman as he deals with difficult clients, foolhardy coworkers, and unexpected surprises along the way. This laugh-out-loud film is perfect for anyone who's ever dealt with the wacky world of real estate!
Conclusion
In closing, real estate movies are a valuable resource for agents in the industry. They can offer insight and knowledge of how buying and selling property works. However, it is essential to remember that some films will be more suited to certain individuals than others may be. If you're curious to learn more about how these types of films can help your career or further enhance your current success in the real estate market then look no further! That being said, even the most basic movie about real estate has its benefits. Not only do these films give viewers a better grasp of what being an agent is like but they also spark inspiration and creativity as well.