7 Tips For Redecorating Any Room in Your Home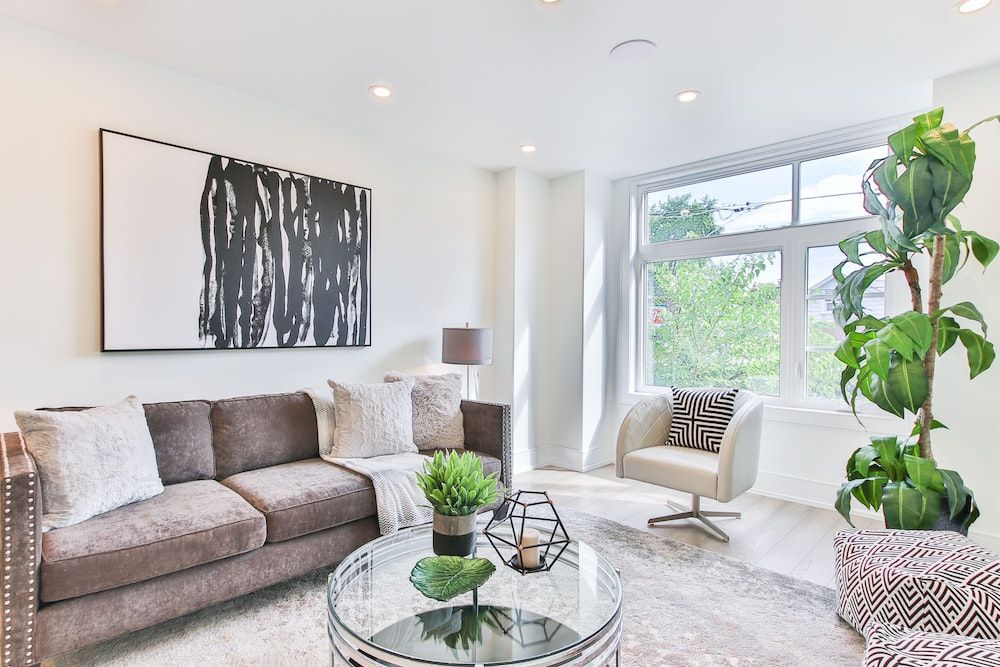 Sep 12, 2023
The only thing more difficult than decorating a brand new space is redecorating an existing space!
That's because it's little easier to envision what you want a room to be when you're working with a blank canvas. It's not so easy when you have existing furniture and color schemes distracting you from what you want your space to become.
Whether you're working with an old bedroom, a barely functional kitchen, or a tired-looking office, these seven tips will help you redecorate any room in your home.
Have a Small Moving Specialist On-Hand
Redecorating usually involves buying new furniture. That's not such a big deal if you're buying brand-new items from a big-box store, but what if you're buying vintage pieces at an estate sale, or you like to shop at a local antique store?
Not only do you have to think about moving new furniture, you have to think about what you're going to do with your existing furniture. Will you be moving it to another room in your home, or to storage? Maybe you're passing it along to a relative or a friend?
Before you start the redecorating process, make sure you know how you're going to get new furniture into your home and existing furniture out of your home. Working with a reliable furniture shipping company will ensure you can buy pieces you actually love without having to keep your existing furniture or settle for big-box items just because they're easy to ship.
Find Inspiration
What color palette are you going to choose for your space? Do you want a farmhouse-chic vibe, or do you want to go with something a bit more eclectic?
It can be hard to decide with so many choices!
Narrow down your options by looking for inspiration before you settle on a design scheme.
Research rooms decorated by some of your favorite designers, create a mood board, or spend some time walking around flea markets to see what pops out at you.
You can also use a specific item to help inspire you. Maybe there's a painting you love, or an heirloom piece of furniture you want to showcase in your home?
When you find one thing you love and design your room around it, you'll discover that making design choices gets a lot easier.
Get Crystal Clear on How You Want the Room to Function
How do you want the room to function after it has been redecorated?
Answering this question is more difficult than it seems, especially if you want to create a multi-purpose room.
For example, if you have kids, you may need a living room that also doubles as a play room. If you host frequent visitors, you might want your den to double as a guest bedroom, while a kitchen may need to function as an office and dining room too.
Get crystal clear about exactly how you want your room to function so you are able to use it to its full potential.
Determine What Will Stay and What Will Go
Just because you're redecorating doesn't mean everything has to go! Chances are, there are some things in your room that can stay behind.
Don't be afraid to get creative either. Consider repurposing items in new ways. You could turn an old cabinet into a bar or turn an old table into a new kitchen island.
Determining what stays and what goes means more than just paying attention to furniture. You'll want to consider other details in the room too, like wallpaper, lighting figures, trim, and even light switches.
Measure Every Detail of the Room
It's so important to measure your space so you know exactly how your furniture is going to fit. There's nothing worse than buying a couch that ends up being too big or a coffee table that ends up being too small.
But, there are other things you need to measure too.
They include:
Windows so your window treatments are the perfect size
Doors so you know if furniture will fit through the doorway
Fireplaces and mantels that will display a large painting or a TV
Architectural features that could interfere with furniture placement
Maximize Your Budget
You know you need to set a budget for your project, but it's even more important to maximize your decorating budget so you get the most bang for your buck.
That means investing in important room features, and scrimping a bit on cosmetic changes. For example, splurging on a new bed is something you shouldn't feel guilty about, but going over your budget on wallpaper isn't a good idea. Choose a cheaper wallpaper or consider painting your room instead.
It also means having a plan for sneaky charges, like delivery charges, additional supplies, and even impulse buys. Build a 10-15 percent cushion into your budget so a few surprises don't tank your savings.
Add Details Over Time
There's something satisfying about sitting in a completely redecorated room, but you'll find it isn't quite what you envisioned. If you're looking for a truly comfortable room that's 100 percent you, details have to be added over time.
That means skipping the mass produced paintings at the home décor store and not wasting your money on knick knacks from Target.
Instead, add details you love as you buy them. Pick up a painting at a local antique store when it catches your eye, have a lamp shipped back home when you're on vacation, and ask a family member to crochet a throw blanket in a shade that matches your décor.
Make sure the bones of the room, like couches, chairs, and tables are in place, but let the little décor details evolve over time. You'll end up decorating a room that is just as beautiful as it is meaningful.
Redecorating a room can be a huge challenge, but it can also be a lot of fun! When you slow down and follow the tips on this list, you can create a comfortable, functional, and beautiful room anywhere in your home.