7 Tips to Turn Your Condo into a Rental Property
Dec 12, 2022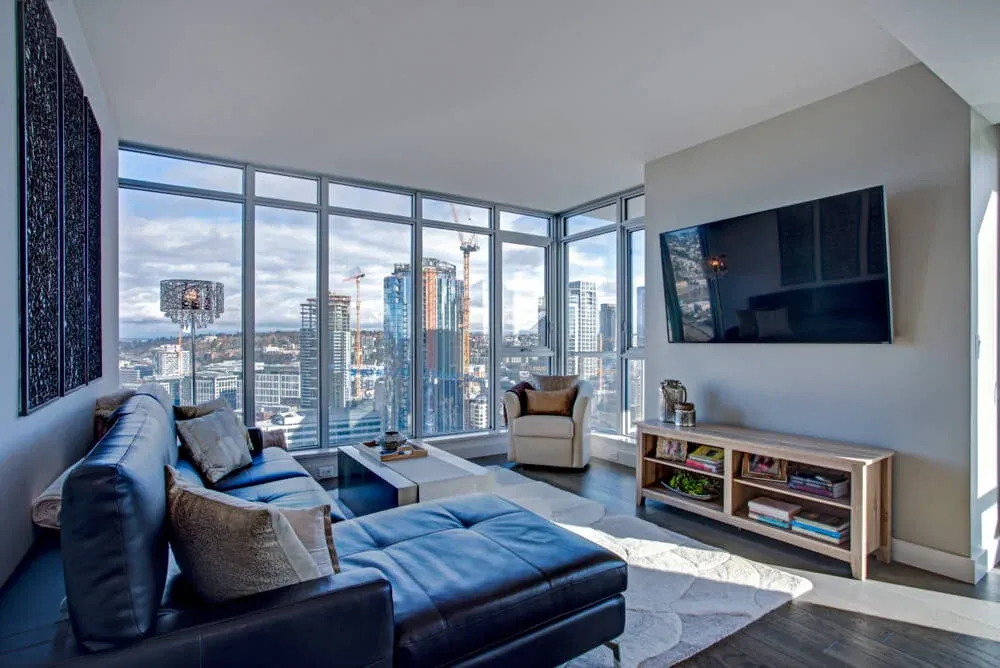 You've probably heard that buying a home is the best investment. You might even have friends who bought a property to rent it out. But if you're like most people, you've never considered becoming a landlord yourself. After all, real estate agents and property management companies do all the work for their clients. Thus, why would anyone want to do it themselves?
A report from Statista states that people rented approximately 44 million households in the US in 2021. These numbers have continuously seen a rising trend over the last ten years. The report also suggests a continuous rise in the demand for rental properties in the US while the supply is limited.
Well, there are several good reasons why renting out your condo could be more profitable than simply holding onto it as an investment property or primary residence:
1. Determine Realistic Rent Rates.
A report published in RedFin claims that the average rental prices in the US surpassed $2000 for the first time in May 2022. It saw a 15% year-over-year rise to reach $2002. The data reflects that it is an ideal time to prepare your condo for renting out.
Renting out your condo will be an important source of income for you, but not just any renter can come in and pay whatever they want. Hence, you've got to set reasonable rent rates that are high enough to cover the expenses of running your rental property and make a profit but also low enough that tenants will be interested in paying them.
To determine what these rates should be:
Think about how much other similar condos in the area charge and get a rough idea of how much it costs you per month.
From there, try looking at comparable properties in your neighborhood or city using sites like Trulia or Zillow.
If there are no comparable properties available right now because they're being rented out, look at recently posted listings to gauge what pricing was used by other owners.
2. Decide Whether You Want to Manage the Property Yourself or Hire a Professional.
If you don't have time to manage your condo sales or rental process and want to focus on other aspects of your life, then hiring a real estate agent is the best option. They will handle all the responsibilities of the rental property so that you don't have to worry about them. In addition, it frees up your time and allows you to focus on making money from other sources.
You will also get better rent deals for your unit because they know how to negotiate with tenants willing to pay higher rents for this accommodation. A professional team will also ensure that there are no issues with tenant turnover or damage done during their stay in your home, which can increase costs over time if not dealt with properly right away.
3. Look Into the Legal Regulations for Renting in Your Area.
Before you begin advertising your condo as a rental property, you must be aware of any legal regulations in your area. For example, you may need a permit before renting out your unit, or there might be restrictions on the number of tenants allowed. Also, look into the local zoning laws and ensure they don't forbid renting out properties in that area. Also, check for pet restrictions, smoking rules, and subletting policies.
You should also ensure that parking spaces are available when considering whether or not to rent your condo as an investment property. It's also important not to encroach onto any private property by setting up signs for advertising purposes. It could lead to legal action being taken against you if neighbors feel their privacy has been violated by noise from parties at the unit during busy hours.
4. Create an Attractive Listing for Your Condo.
To make your condo look attractive to potential renters, you need to create a listing that will stand out among the competition. There are several things you can do to make your listing more appealing:
Make sure your listing is clear and concise. Use bullet points when possible, and avoid jargon or overly technical words.
Include photos of the condo itself and the surrounding area for potential renters who want an idea of what life near your property would be like. You can also include photos from inside the home if they help give perspective on its size or layout.
Include information about amenities available at the building, e.g., gym access or concierge services, and neighborhood, e.g., proximity to public transportation.
Be sure to include any special features of this property, e.g., ample parking space, especially if it differs from other units offered for rent in the complex/building/neighborhood at large.
Investopedia claims Zillow to be the best website overall for buying, selling, or renting a property. It also considers Realtor and Trulia as the next two contenders for the best property listing sites. Hence, take some time to list your condo on these leading websites if you want to showcase your rental property to a larger audience.
5. De-Personalize the Condo.
If you are new to renting out your condo or a seasoned property owner who wants to refresh their unit before putting it on the market, here are some tips for making sure your condo is a perfect rental.
Remove personal items. Before you list your property, remove any photos or other personal items from the place. It will help renters feel more comfortable and make it easier to imagine themselves living there.
Clean thoroughly. Make sure every surface, from walls to floors and even light fixtures, is clean and well-maintained. The best way to do this is by hiring a professional cleaning service. They'll be able to do it quickly while maintaining quality results at an affordable price.
Be attentive when people visit so they know if something needs attention before moving in, like repairs or cleaning. You don't want them moving out after five days all because of one thing.
6. Ask for Feedback on Your Listing.
Asking for feedback from your friends and family is a great way to get an unbiased opinion of how good the place looks.
It's also important to get feedback from the listing site you're using, or if you're going the DIY route, ask your friends in real estate to give it a once-over.
If everything checks out with their recommendations, ask your renters what they think of the rental property and note any changes they'd like made. The same goes for your landlord and real estate agent. They know where things need improvement.
7. Consider Offering Incentives to Potential Renters.
You can offer incentives to prospective tenants. These can range from a little something as a gift card for signing the lease, or you may offer a discount on their first month's rent.
One way to make it more enticing is to give them an incentive. They can also refer any friends who end up renting from you. It makes everyone feel like they're getting something out of the deal and lets you form friendships with other people in your neighborhood.
If anyone sends a potential renter your way, don't forget about them. Make sure that person gets an acknowledgment for sending you business.
Proper Research Can Ensure You a Good Rental Deal for Your Condo.
Once you've decided that renting out your condo is the right choice, there are a few different ways to do it. You can manage it yourself, hire a property management company, use a real estate agent or go through a rental listing service, or even find tenants yourself.
The best way will depend on where you live and how much time and energy you're willing to put into managing this extra income stream.
If you have a condo needing renters, consider the above tips to get it rented out. Even if you have little experience managing a property, it doesn't mean you can't rent your condo out. You just need to research and take the time to understand what will work best for your needs.

Get in touch. Send us a message now.