8 Features Every Luxurious House Should Have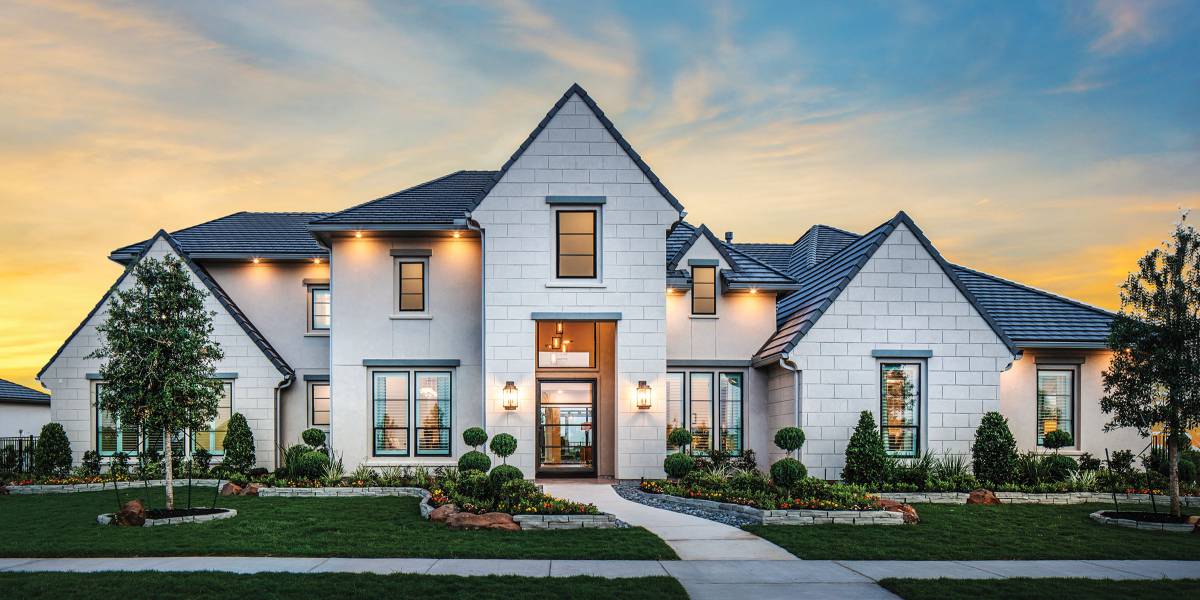 Mar 18, 2023
Luxurious houses don't have to be sprawling mansions, but they must provide their owners with rewarding experiences. With stunning features that make life worth living, luxurious homes should give their owners a sense of pride and accomplishment.
Luxury homes make you feel like you have everything you need at your fingertips, and there's no better place to be. Try these eight features to make your home the most comfortable place on the planet.
1. Wine Cellar
People mean different things when they talk about wine cellars. The term can be used to refer to many types of wine storage spaces, from wine cabinets to fancy cellars in the basement. However, the wine cellar shouldn't be understated for a luxury home.
Like any amenity for your home, a wine cellar should be on par with the rest of your house. Design a wine cellar that's a perfect fit for your home, and you could see the value of your property go up $15,000 to $60,000 in the right market.
2. Outdoor Kitchen
Want to have even more fun with your luxury home? Try adding an outdoor kitchen. Outdoor kitchens can bring the whole family together. In addition, you can add several conveniences standard in indoor kitchens to make it as inviting and easy to use as possible.
Your outdoor kitchen should have all the basics, like a sink with hot and cold water, a refrigerator, a microwave, built-in grills, and a dishwasher. In addition, it should have spacious countertops and cabinetry. Other features like a bar area with stools, a pizza oven, a beverage center, and a fire pit or fireplace will add to the functionality.
If you want a space to entertain large parties and make your backyard an oasis for your family, the outdoor kitchen is a must-have. Contact deck builders in your area, and they will help you plan and build the best outdoor kitchen for your home. The return on your investment for an outdoor kitchen in a luxury home will range from 60% to 200%, making it easy to justify going all out.
3. Outdoor Theater
Since you're already outdoors in your fancy patio kitchen, you might be in the mood to feel spoiled and entertained. An outdoor home theater will do that.
Creating a home movie room inside your house is nice, but making one outdoors takes that a step further. So create the movie room of your dreams next door to your outdoor kitchen, and it will be easy to make popcorn and get beverages while you're enjoying a movie in style.
4. Home Automation and Security System
Home automation and security systems are smarter than ever, and they can save you money on energy usage, help you avoid break-ins, and make you feel safer in your home. With features like remote access to control your home's lighting, temperature, and security system from anywhere in the world, you'll feel more comfortable even when you're not at home.
With remote access features, you can make it seem like someone's at home even when you're on vacation. In addition, with automatic monitoring and notifications, you'll be alerted if there are any security issues while you're away.
5. Radiant Floor Heating
Even if it's just for a few rooms, like your master bath and bedroom, radiant heating will make you feel like a king or queen as soon as your bare feet hit the floor in the morning. In addition, radiant floor heating is more efficient than other types of heating, making it an excellent choice for your whole house.
6. Indoor Pool
There are about one hundred good reasons to have an indoor pool. Consider just a few of the top benefits of an indoor pool:
Exercise whenever you want
Less debris in an indoor pool
Perfect for any climate
Adds value to your home
Greater temperature control
Requires fewer chemicals
It's not hard to imagine the luxury of an indoor pool or the pride you will feel when visitors are oohing and aahing over your good fortune. Adding a hot tub and a sauna adjacent to your pool room can impress people even more.
7. Home Library
Not everyone loves books, but if you're someone that does, having your own library will make you feel like a billion dollars. Picture tall bookcases full of old books that can only be reached with a rolling library ladder. Fancy reading lights, a dictionary stand, and a soft, plush reading chair will help you get lost in another world.
8. Wet Bar
You might be the type of person who likes having a nice place to make cocktails at home. Or you can entertain guests in style. In either case, having a wet bar will make your home more luxurious.
By definition, a wet bar has a built-in sink and plumbing. Other features that will make it easy to use include an ice maker, refrigerator, beverage cooler, and wine fridge. Take it up a notch with a small dishwasher, microwave, and wall-mounted television, and choose fancy materials for your bar. Add some high-end cabinetry, then choose some fun bar stools, and you're in business.