9 Machinery Essentials For Small Construction Sites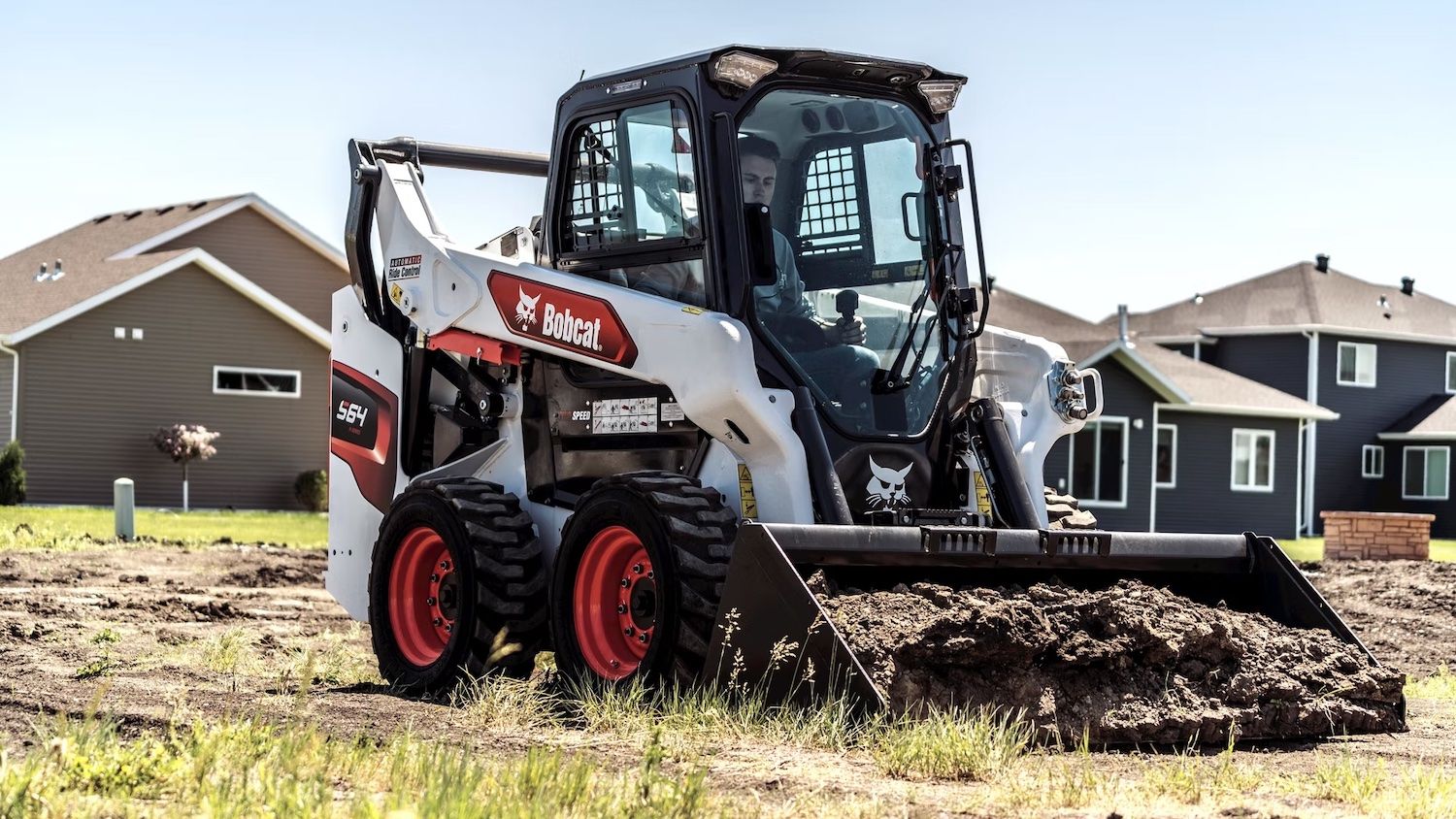 Mar 18, 2023
Running a construction company requires careful planning, reliable work crews, and equipment. As a result, a firm's tools and machinery will determine its success in this highly competitive and risky industry. This is why it's vital to have equipment that is not only reliable but improves overall efficiency regardless of how big or small a job might be.

When it comes to growth, your team will rely on a wide variety of machinery, hand tools, and gear to ensure your company's success. So, if you are a new construction firm that is hoping to jump-start your business, read on to learn about nine machinery essentials that will help streamline small construction sites and help you earn more lucrative contracts.
1. Scrap Hoppers
One of the quickest ways for a small construction job to turn into a major headache is disorganization and need for more efficiency. The inherent danger is obvious if you tour a worksite and find yourself stepping over or around construction waste. Trips and falls are among the most common accidents in construction.

Fortunately, the solution is simple. If your job site is too small for a large dumpster, low profile hoppers are a smart solution. They do the work of three pieces of machinery by storing debris and waste and offering easy transportation and dumping. In addition, you can get one sized to fit underneath a workbench, so there isn't a risk of tripping over it while moving around a construction job.
2. Dump Truck
Even small job sites need large amounts of material delivered, and your everyday work vehicles may need help to handle a ton of weight. This is why most construction companies have at least one dump truck available for hauling in clean top fill, gravel, or transporting waste to the local dump.
3. High Lift​
Another great way to save space on a cramped worksite is a high lift. This is probably one of the handiest pieces of machinery you'll own since it makes stacking your materials a cinch. Saving space and creating an organized approach to storage is a must, especially if you don't have a convenient warehouse with plenty of ceiling height at your disposal.

Plus, by having a quick way to stack up any lumber, roofing tiles, and similar goods, your team can focus on the day's goals instead of wasting productivity on maneuvering around supplies.
4. Bulldozer
One of the most common machinery needs of any building project, bulldozers are the workhorses of job sites. These machines are built to last and are much more efficient to move around dirt and gravel and remove debris. Its versatility makes it one of the best investments construction companies can make. Because these vehicles are so powerful, it's vital you hire operators trained to use this equipment safely and efficiently.
5. Forklift
If your current construction site is cramped and has little room to move around, you'll find that a forklift can make transporting materials in tight corners much more convenient. Because of its forks and use of platforms, transporting heavy drums and assembled structures will prove more efficient than having your crew do it manually. These machines are much more stable than bulldozers in this regard, and take up less space.
6. Excavators
What's a construction job without a bit of digging involved? Whether you're tasked with pouring a new foundation for a home or need to remove an inground pool, excavators are worth their weight in gold for this type of construction work. Bulldozers are great for grading, but if you need to remove dirt and gravel quickly, this machine will make quick work of it with its bucket arm and a 360-degree rotating cab.
7. Asphalt Roller
Everywhere in the U.S., roads are being repaired or rebuilt after years of maintenance being underfunded. If your construction site involves paving work, an asphalt roller is essential to ensure you get the perfect surface, free of unwanted seamlines, bumps, and warping. It's a brilliant vehicle that can compact a wide range of materials, including:

Concrete
Asphalt
Dirt
Gravel

It's common for new home builds to compact the ground before pouring the driveway, sidewalk, and even the foundational pad.
8. Trencher
If you already have an excavator, you might wonder why you need a machine for digging trenches. This machinery is designed to create narrow holes to fit pipes and cables where excavators take out large amounts of soil and gravel at a time, which is optional for plumbing. Using a trencher means less damage to existing property and can dig through small rocks and roots with little issue.
9. Wheel Loaders
It's important to remember that on a small construction site, you will likely have to move around a lot of debris. Wheel loaders play an important role in this regard because they can quickly scoop up and offload material into other machineries, such as your dump truck or dumpster. Because they are smaller in size compared to bulldozers and come with numerous bucket attachments for different uses, this equipment type is one of your biggest assets.
Final Thoughts
As mentioned earlier, a construction company could only operate or compete effectively with the right equipment. You will quickly learn that many jobs your company performs will rely on your firm already having this machinery on hand. This is why it's vital already to have all the necessary tools for your trade when first starting out.

Being prepared ahead of time will also ensure that any unexpected worksite challenges can be dealt with right away, ensuring your crews can meet project timelines.