First Time Home Buyer Programs in Georgia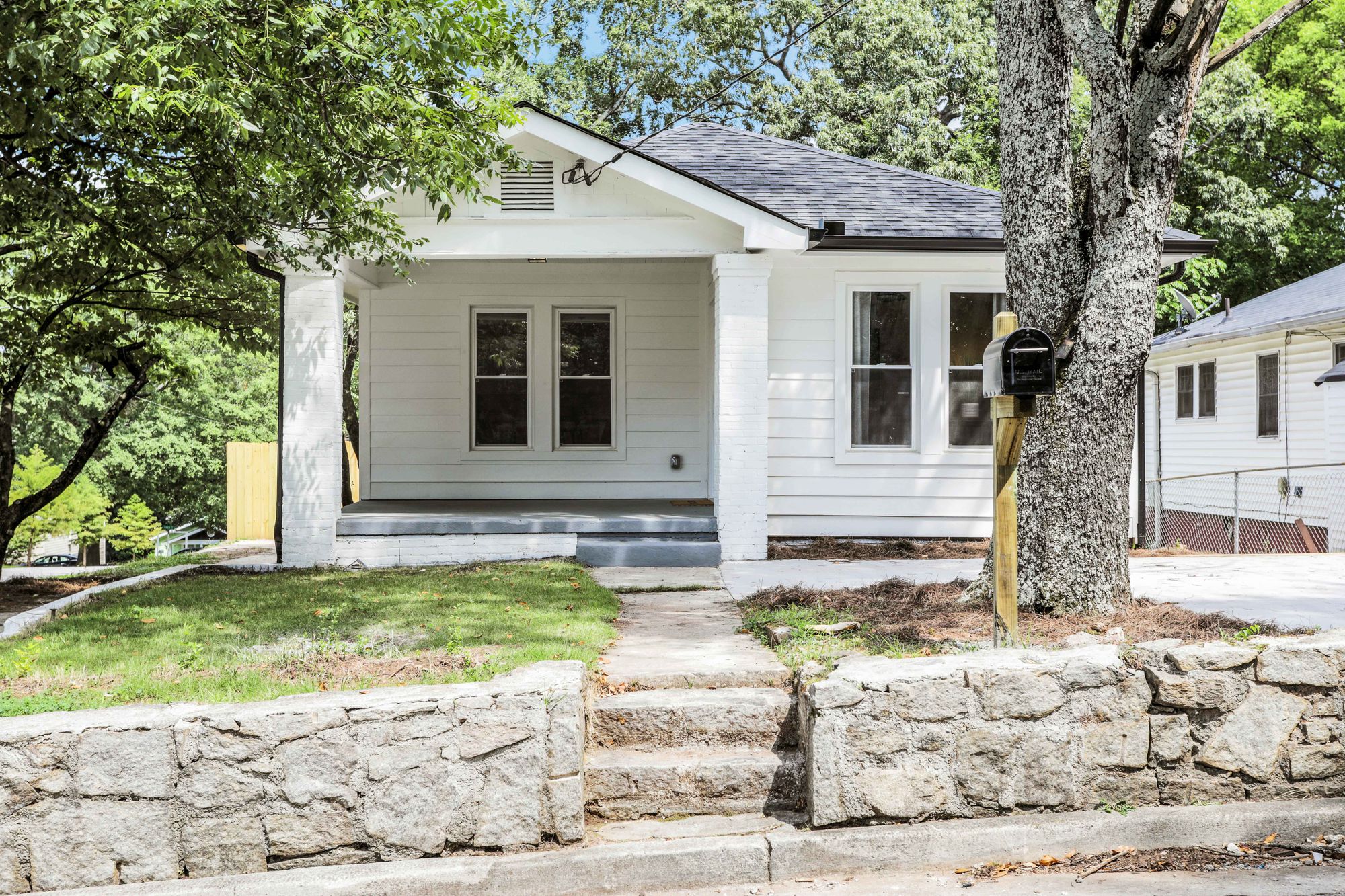 Dec 7, 2022
There's nothing quite as exciting as buying a home for the first time. Aside from the obvious benefits of homeownership, there are also all the unique pleasures you'll take from picking the home in Georgia that's perfect for you.
That being said, it can also be an intimidating prospect. Among other things, it means you have to secure a mortgage and make that initial down payment (plus closing costs).
Fortunately, if you're a first-time home buyer in Georgia, there's help.
Who Qualifies as a First-Time Home Buyer in Georgia?
"First-time home buyer in Georgia" probably sounds about as straightforward as it gets.
If you have never owned a home before, you're a first-time homebuyer and can apply for any assistance programs below for which you qualify.
However, you're also considered a "first-time home buyer" in Georgia if you haven't owned a home in the last three years in one of the targeted areas where the state's mortgage programs are available.
So, if you're thinking about buying a home for the second time, but it's been close to three years since you've owned one, it might be worth waiting. One of the programs below could save you a lot of money on this sizable and important purchase.
7 Programs for First-Time Homebuyers in Georgia
Don't let the stress of securing a mortgage or saving up for your down payment ruin the excitement of being a first-time homebuyer in Georgia.
Instead, stay focused on all there is to look forward to and just use one of these programs for help with financing.
1. A Conventional Mortgage
Conventional loans are those that lack any sort of guarantee or insurance by the federal government.
For first-time homebuyers in Georgia, conventional loans may allow for down payments as low as 3%. If you're able to put down 20%, you won't need mortgage insurance, either. Even if you are required to purchase insurance, you'll eventually be allowed to cancel it. The same can't be said for federally-backed mortgages.
However, it generally takes a lot more to qualify for conventional loans in Georgia as private companies don't enjoy the federal government's guarantees.
2. FHA Loans
FHA loans are mortgages that are backed by the Federal Housing Administration (FHA).
As opposed to conventional mortgages in Georgia, the qualification requirements are much easier for these loans because, again, the federal government is subsidizing and guaranteeing them for the lender. You could qualify with a credit score as low as 500 as long as you can put down 10% as a down payment.
With a credit score of at least 580, you could qualify for an FHA loan and only have to put down 3.5%.
Of course, you will have to pay for mortgage insurance, but most Georgia homeowners would tell you that the cost is negligible for such a great deal on the loan.
3. VA Loans
If you're a veteran, active service member, or the surviving spouse of someone who served, your best option for a mortgage is probably a VA loan. These are mortgages that are backed by the U.S. Department of Veterans Affairs.
You will most likely need a credit score of at least 640, though there isn't actually an official minimum. However, so long as you qualify, you could receive a loan with very competitive rates and, best of all, no down payment required.
4. USDA Loans
The USDA also backs their own loan. Though it's only available in certain suburban and rural areas, there's no actual requirement that you have to be a farmer, rancher, or otherwise an agricultural worker in order to qualify.
As with the VA loans, you'll have a much easier time qualifying for a USDA loan in Georgia if you have a credit score of at least 640, but there's no firm requirement.
5. Georgia Dream Program
Georgia has mortgage programs unique to the state, as well.
The umbrella term for these is the Georgia Dream Program. It was designed to help everyone in Georgia achieve their dreams of becoming a homeowner by offering affordable mortgages to people with low or moderate incomes.
Most Georgia Dream Program lenders will require a credit score of 620, but you'll only need a 3.5% down payment to qualify. You could also receive $5,000 to be used toward that down payment.
Now, there are some limitations. First, you have to be a first-time homebuyer as we defined above.
Second, the program is only available in certain areas. There are income restrictions, but those depend on where you're planning to buy a home in Georgia.
Aside from being a first-time homebuyer, you must also have at least $1,000 to put toward a home. Applicants are required to complete homebuyer counseling before receiving a mortgage, as well. This entails an individual counseling session, online homebuyer education course, or homebuyer workshop.
6. Georgia Choice
Georgia Choice mortgages are a specific type of Georgia Dream Program loans. They're offered to disabled Georgians or their family members who need help purchasing their first homes.
All of the same benefits of the Dream Program we outlined above apply, except qualified applicants actually receive $7,500 toward their down payments.
7. Georgia PEN
The Georgia PEN mortgage is available to "Protectors, Educators, and Nurses" who are applying for their first mortgage under the Georgia Dream Program.
Qualified applicants include:
Active Military Members
Correctional Officers
EMS workers
Firefighters
Highway Patrolmen and Women
Police Officers
Private and Public School Employees
State-Licensed Health Facility Personnel
As a form of the Dream Program, there are no monthly payments or interest with a PEN mortgage in Georgia.
Just like with Choice mortgages, PEN loans come with $7,500 to go toward your down payment and closing costs.
Another Way First-Time Homebuyers in Georgia Can Save Money
While those programs are extremely helpful, it gets even better.
At SimpleShowing, we love helping homebuyers save money on buying houses in Georgia. With our Buyer Refund program, you'll actually get a check back at closing for up to $15,000! This amount can even be applied beforehand to help cover your closing costs.
Contact us today and we'll cover all the details for you, so you'll save even more money when you purchase your first house in Georgia.