DIY Concrete Patio Ideas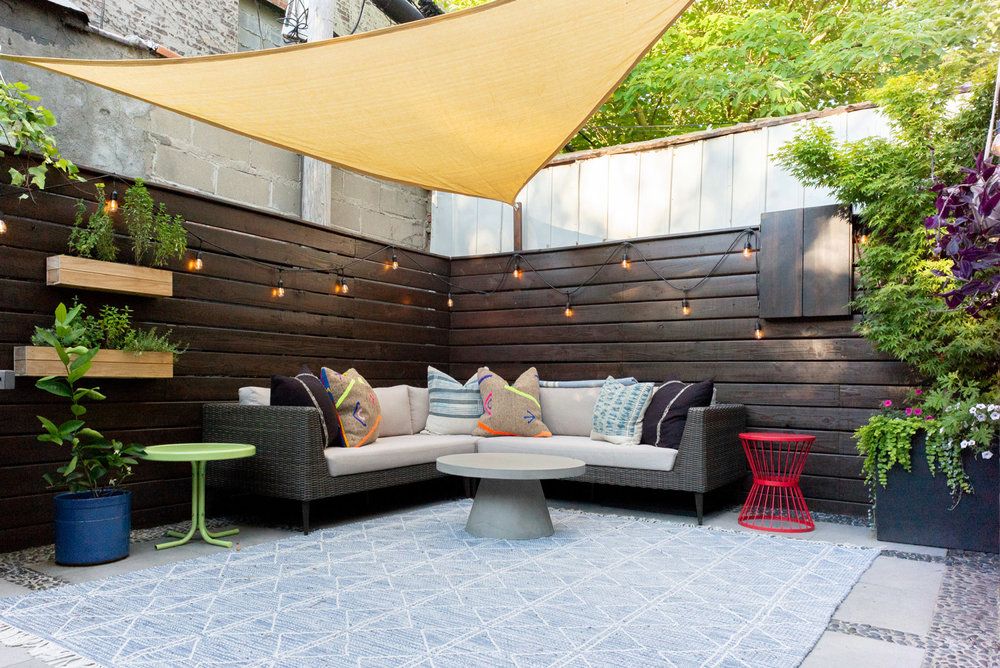 Mar 2, 2023
If you have a concrete patio, you know that it can be a functional outdoor space, but it might not be the most aesthetically pleasing. Fortunately, there are plenty of ways to spruce up your concrete patio without breaking the bank. In this article, we'll explore concrete patio ideas on a budget, inexpensive ways to cover a concrete patio, and outdoor patio tile options for covering concrete.
Best Concrete Patio Ideas on a Budget
One of the easiest ways to give your concrete patio a facelift is to add some potted plants. Plants not only add a pop of color and texture to your patio but can also help to create a more relaxing and inviting atmosphere. Another budget-friendly idea is to add outdoor rugs, which can add warmth and texture to your patio while also covering up any cracks or stains in the concrete.
Another cost-effective way to transform concrete patios is to add outdoor lighting. You can use string lights or solar-powered lights to create a warm and inviting ambiance. Consider using lanterns or other unique lighting fixtures to add personality to your space.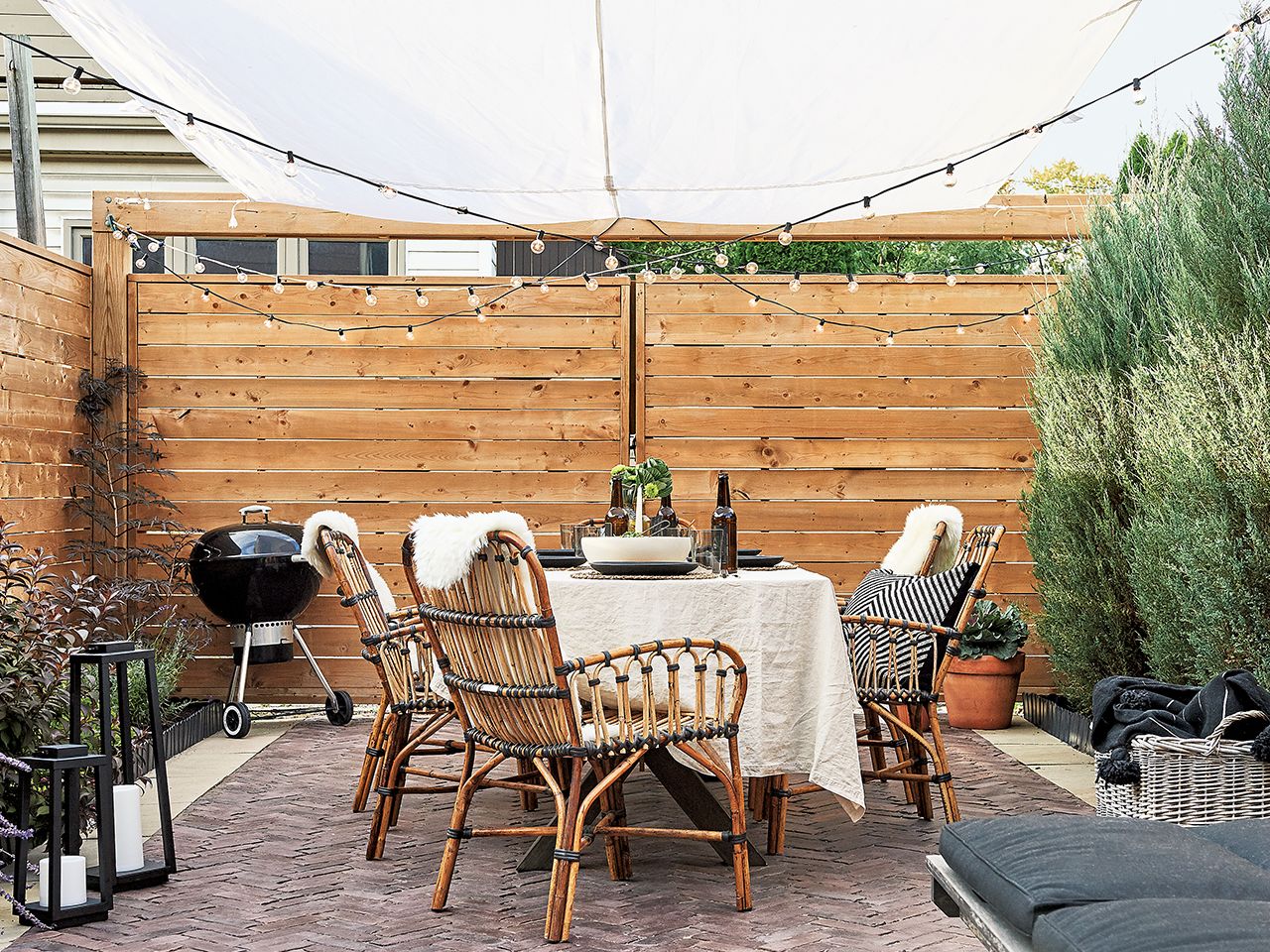 Use Concrete Pavers
Choosing the right size pavers for your patio can have a significant impact on the overall look and feel of your outdoor space. Small pavers, such as 6x6 or 6x9 inch pavers, can create a traditional and classic look. They are also easier to handle and install, which can make them a good choice for DIY projects.
On the other hand, large pavers, such as 12x12 or 16x16 inch pavers, can create a more modern and contemporary look. They can also make a small space appear larger and create a more seamless look, with fewer joints and seams. Ultimately, the size of your pavers will depend on your personal style and the overall design of your patio.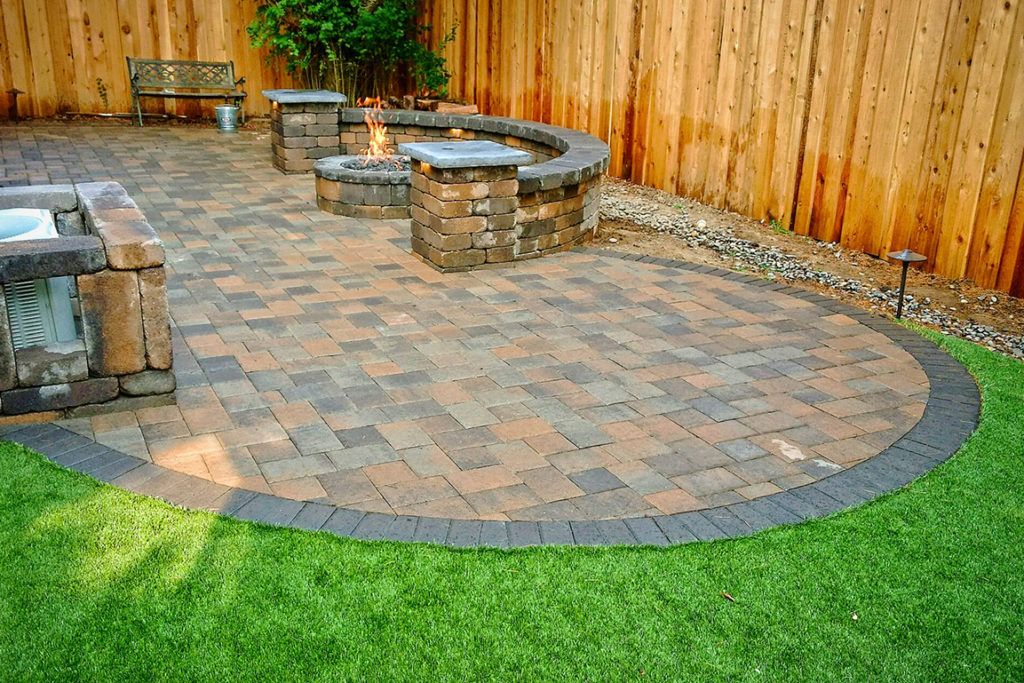 Concrete pavers are a versatile and cost-effective option for creating a stylish and functional backyard space. One budget-friendly idea is to use pavers to create a simple yet elegant walkway. You can also use pavers to create a patio area, which can be an ideal spot for outdoor dining and entertaining.
If you're looking to add some greenery to your backyard, consider using pavers to create a garden bed or border. Finally, using pavers to create a fire pit area is a popular budget idea, as it provides a cozy and inviting spot for gathering with family and friends.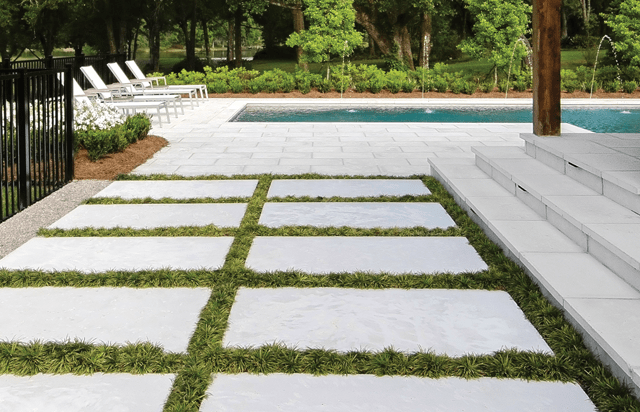 Inexpensive Ways to Cover Concrete Patio
If your concrete patio is showing signs of wear and tear, there are several inexpensive ways to cover it up. One option is to use interlocking deck tiles, which can be installed over your existing patio to create a new surface. These tiles are made of various materials, such as wood, composite, or rubber, and are available in a variety of colors and styles.
Another option is to use outdoor carpets or rugs to cover up your concrete patio. Outdoor carpets are designed to withstand the elements, and many are available in patterns and colors that can complement your outdoor decor. You can also use outdoor fabrics or drop cloths to create a DIY awning or canopy to shade your patio space and create a cozy retreat.
Outdoor Patio Tile Over Concrete
If you're looking for a more permanent solution for covering your concrete patio, outdoor patio tiles are a great option. Patio tiles come in a wide range of materials, including porcelain, natural stone, and ceramic. They can be installed over your existing patio and come in a variety of colors, patterns, and sizes.
One of the advantages of using patio tiles is that they are highly durable and require very little maintenance. They are also resistant to water and weather, making them a great option for outdoor use. Additionally, patio tiles can add value to your home and increase the visual appeal of your outdoor space.
Rehabbing an Old Patio
If you have an old concrete slab Bor stamped concrete and want to spruce it up, it might make sense to remove the entire slab and start from scratch. Depending on the size, building the perfect backyard patio may be best accomplished with a fresh canvas. For concrete patios less than 200 square feet, you might consider renting a jackhammer and removing the old slab.
Conclusion
In conclusion, there are several budget-friendly ways to transform your concrete patio into a stylish and functional outdoor living space. Once you decide on the main materials and layout of your patio space, you can also choose to add some potted plants, a fire pit, patio furniture or lighting options. With a little creativity and effort, you can turn your concrete patio into a beautiful and inviting outdoor retreat.