Agricultural Steel Buildings: A Cost-Effective Solution for Your Farming Needs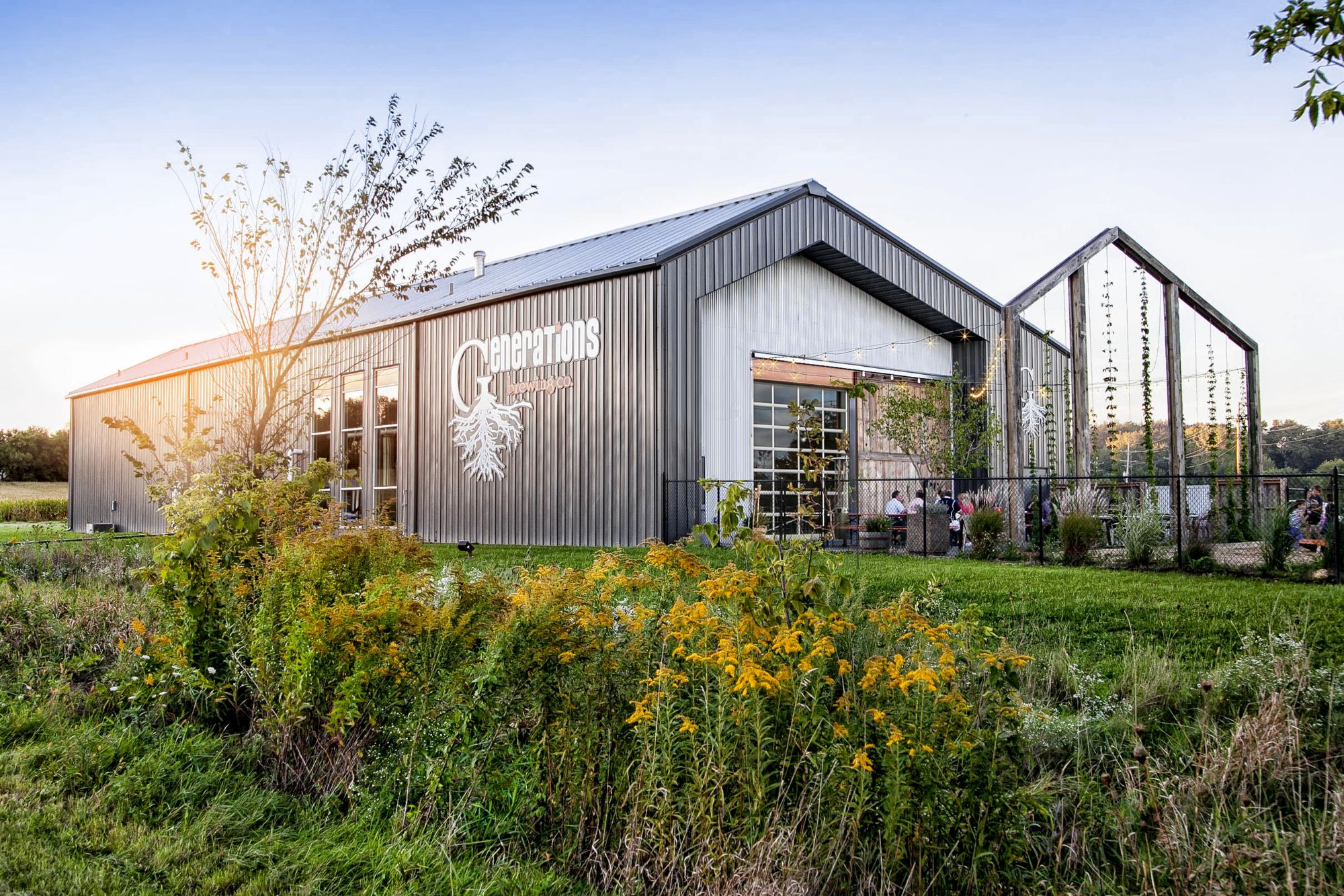 Apr 18, 2023
The combination of agriculture and modern farming is so much more than just harvesting crops and raising livestock. Ranchers and farmers require sustainable and cost-effective equipment in order to get the work done, and agricultural steel buildings serve as one of the most cost-efficient and competent investments they can look into.
Such steel buildings possess the ruggedness and adaptability that is required by farmers and anyone who works in agriculture.
With agribusiness hoping to bring about fresh innovations and invest in technologically advanced facilities, the cost-effective nature of agricultural steel buildings allows farms of all sizes to broaden their range of capabilities.
How are Agricultural Steel Buildings Cost-Effective?
Investing in pre-engineered agricultural steel buildings helps farmers save a lot of money in comparison to traditional barns. The adaptability of steel buildings is such that they can be shipped easily and also assembled within a day.
Since the focus of agricultural steel buildings is on sustainability, the requirement for additional natural and raw materials reduces, as a result of which the amount of energy spent decreases as well. Therefore, steel buildings satisfy the needs of sustainability too along with being affordable.
The reason that makes sustainability so closely linked to cost-effectiveness is because steel buildings provide economic benefits both in the present and in the future.
For instance, when a building is durable and strong, it is susceptible to fewer repairs, due to which you won't have to spend much on frequent technician visits. This saves you from having to spend on extra materials and energy.
Benefits of Agricultural Steel Buildings
Now that we've looked at the affordability factor of agricultural steel buildings, let's discuss a few of the other advantages they bring about in the field of farming. Here are some of the many benefits that add to the cost-efficiency of these structures:
Sturdy and Durable
Steel structures are known for their durability and strength. The sturdiness of steel enables it to tolerate extremely harsh weather conditions along with rainfall, heavy snow, and rough winds.
It is, therefore, a worthwhile investment for the ranchers and farmers living in regions with extreme weather conditions. The durability of agricultural steel buildings keeps perishable items safe, saving a farmer's money in the process.
When a steel building is well-maintained, it can last for anywhere between 50 to 100 years, without a farmer having to deal with issues such as mildew, bacterial growth, and mold. Steel is also extremely resistant to fire, corrosion, and other kinds of destructive elements.
Customizable
Every farmer or rancher has different needs, and the positive aspect about steel buildings is that they can be customized as per your requirements.
For example, you can go for a barn, equipment shed, or storage facility, and fill them with the kind of accessories that best suit your needs, including windows, wall accessories, insulation, roof accessories, ventilation systems, and so on.
Shelter for Livestock
All kinds of livestock, be it chickens, pigs, or sheep, are better off when left indoors, and agricultural steel buildings serve as an ideal shelter for these farm animals. These creatures are highly susceptible to frostbite and illnesses during harsh weather conditions.
Since steel buildings are properly insulated, they keep the animals safe from predators, sickness, and other external threats.
Energy-efficient
The high-performance insulation of steel buildings prevents air from getting out. Due to this, the environment within these structures remains cool during the summers and warm during the winters, helping farmers save on their energy bills.
The energy-efficient abilities of steel buildings prevent your cooling and heating systems from being overwhelmed throughout the year. All one has to do is determine the kind of insulation that is best suited for their steel-framed building.
Also, it's wise to invest in a system that can efficiently control and monitor energy usage so that it can reach its full potential and save your money.
Easy to Maintain
As opposed to buildings that are made of wood, steel buildings are much easier to maintain. A metal roof lasts for about 40 to 70 years, and the only kind of maintenance it needs is related to insulation, washing, and checking for any leaks.
When compared to repairing a roof or mold, these are immensely cost-effective.
Conclusion
Farm buildings have been in existence for centuries, but the difference in the current era is the need for sustainable structures that are also affordable in their maintenance.
For this purpose, agricultural steel buildings are the perfect cost-effective solution for farming due to the eclectic ways in which they allow farmers to save money across numerous departments.