Are Open Houses Effective?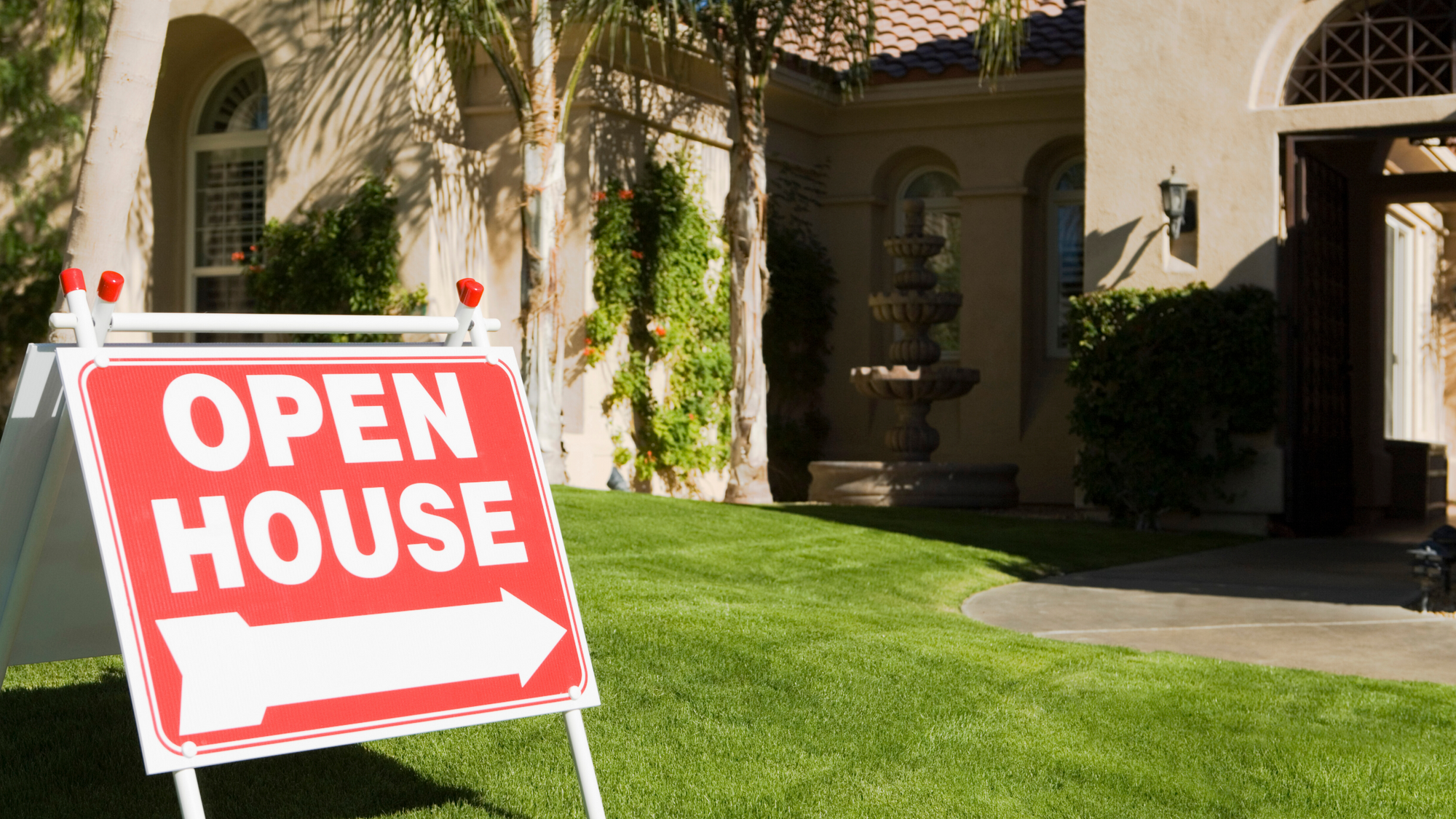 Mar 18, 2023
It wasn't too long ago that, if you planned on selling your home, you also had to hold one or more "open houses".
This was just a given.
Then internet has changed that, though. And not long after, COVID changed the rules even more. Thanks to online listings with detailed photos and even videos, more and more homeowners are wondering if open houses are even worth it anymore.
Who Attends Open Houses?
It might seem like the obvious answer is, "People who want to buy your house."
However, you need to know that many people may attend your open house even though they're not actually in the market for a new home. They might just be doing some initial research before they begin their efforts in earnest at some point in the future.
There are also the infamous tire-kickers and "looky-loo's" who will show up just to see an inside of a house, even though they may be unlikely to purchase a property within the next 6 months.
How Do Open Houses Work?
A public open house is generally held on a Saturday or Sunday and advertised through real estate brokers, listing agents and buyers agents for an easy way for people to get more interested in lieu of private showings.
Does this mean that an open house won't be worth it?
Not necessarily.
Instead, it just means that you need to temper your expectations accordingly. There's not a lot you can do about foot traffic that doesn't represent potential buyers. You just have to understand it will happen and then prepare and promote your open house for those who are actually interested in buying a home like yours. While open houses are certainly not a required tactic to sell homes, they could prove fruitful if executed correctly.
Is an Open House Beneficial?
Finally, everyone is different. While the above advice should help you decide if an open house is worth it, the answer will ultimately depend on you and your home.
Still, here are six questions that will further help you decide if holding an open house would be a good idea for you:
Do Open Houses Work for Your Schedule? You don't necessarily need to be around for your open house, but you do need the time to either stage your house or hire someone else to do it for you.
Will You Be Able to Keep Your House Safe and Clean? Staging your house is important, but you also have to keep it clean between tours and open houses. Will you have time for this? Do you have somewhere safe to keep your valuables, so they're not out-in-the-open while people are inspecting your home? Are you able to protect yourself or your family from spreading germs while still holding an open house?
How Does Your Asking Price Affect an Open House? Before you list your house, you should have a comparative market analysis (CMA) done, so you know what you can realistically list it at. If you're listing it for first-time buyers, they'll probably be working during the week, so you'll need to hold your open houses on the weekend.
How Often Will You Need to Hold Open Houses? Your agent should be able to help you with this by comparing your home to others they've sold in the area. However, the conventional wisdom is that 1-2 open houses are usually enough to gain sufficient interest. After that, you'll probably see the interest drop off.
What Will an Open House Entail? Talk to your real estate agent about what they think a successful open house will require for your home. It could entail a number of bells and whistles (e.g. check-in apps, hors d'oeuvres, drinks, etc.) that will require planning on your part.
How to Effectively Promote an Open House and Attract Potential Buyers
If you decide that it's worth holding an open house, then it's vital that you know how to effectively promote it. Otherwise, it will definitely not be worth the time and money involved.
Of course, your real estate agent should help with this. You should expect that they'll have your house listed on the MLS and other popular real estate websites. These listings should include any information about upcoming open houses. Your real estate agent should also spread the word throughout their network of fellow agents.
For your part, don't be shy about letting your social networks know when your open house will be. Include lots of photos to generate interest in your home and ask friends to share your post, so it reaches those outside of your social circle. You can even create a Facebook event for it to track RSVPs and message the group about additional details.
Don't forget about your other social networks, too. For example, you could promote your open house on Nextdoor, so everyone in the neighborhood knows about it. Of course, traditional signage is great for this, too. And you only need one or two events. You don't need to host open houses for an entire month. That might suggest your home is overpriced!
A slower real estate market heightens need for open houses
As of early 2023, the housing market is slowing due to a sharp increase in mortgage rates. Existing-home sales declined for eight consecutive months beginning in June 2022. Although median house sales prices have soared 13.4% year over year, most agents expect prices to moderate until through early 2024.
In any real estate market, an open house can be useful tool for prospective buyers to collect data points in the early phase of the home buying process. Serious home buyers who have already seen dozens of homes may opt for a private showing if they're deeper into the search process.
Who Really Benefits from Open Houses?
It's a myth that open houses sell homes. But, open houses or a "broker's open house" may still be worth it.
On average, homes that have open houses sell for about $9,000 more and a week sooner than those that don't.
That said, it's tough to know how big a role open houses play in these results. Maybe it's that people who hold open houses also just take better care of their homes, hence why they sell sooner and for more.
So, are open houses always worth it? No.
But don't reject them outright. They've still shown a lot of promise and may be extremely helpful in selling your house.
Why Real Estate Agents Love Open Houses
Also, it's worth considering what real estate agents gain from open houses.
Sure, they can help sell their clients' houses, but they're always a great way to meet new people who may soon need their services.
Where better to connect with so many qualified prospects than in a house that's actually on the market?
That's not to say this is their only motive, but it's wise to keep this mind. You could be paying for your real estate agent's favorite networking event without even knowing it. Many real estate agents despise the thought holding an open house event because it's perceived to be a waste of their time. On the other hand, many new Realtors that are young in their career see it as an opportunity to attract potential buyers either for their listing or as future clients.
Speak with a Qualified Real Estate Agent About an Open House
For most sellers, open houses are still worth it and could result in attracting qualified buyers. They aren't terribly expensive to hold, require little more than an open house sign and only represent a minor inconvenience for a weekend or two.
Nonetheless, it's best to speak with a local real estate agent about open houses before making a final decision. Sell your home with a SimpleShowing Agent and you'll only pay a 1% listing commission. On average, our clients save $7,500 in Realtor fees.
To find out more about how we can help you connect with a fantastic real estate agent and save money on the sale of your house, contact us today.