Best Hot Tubs Under $1,000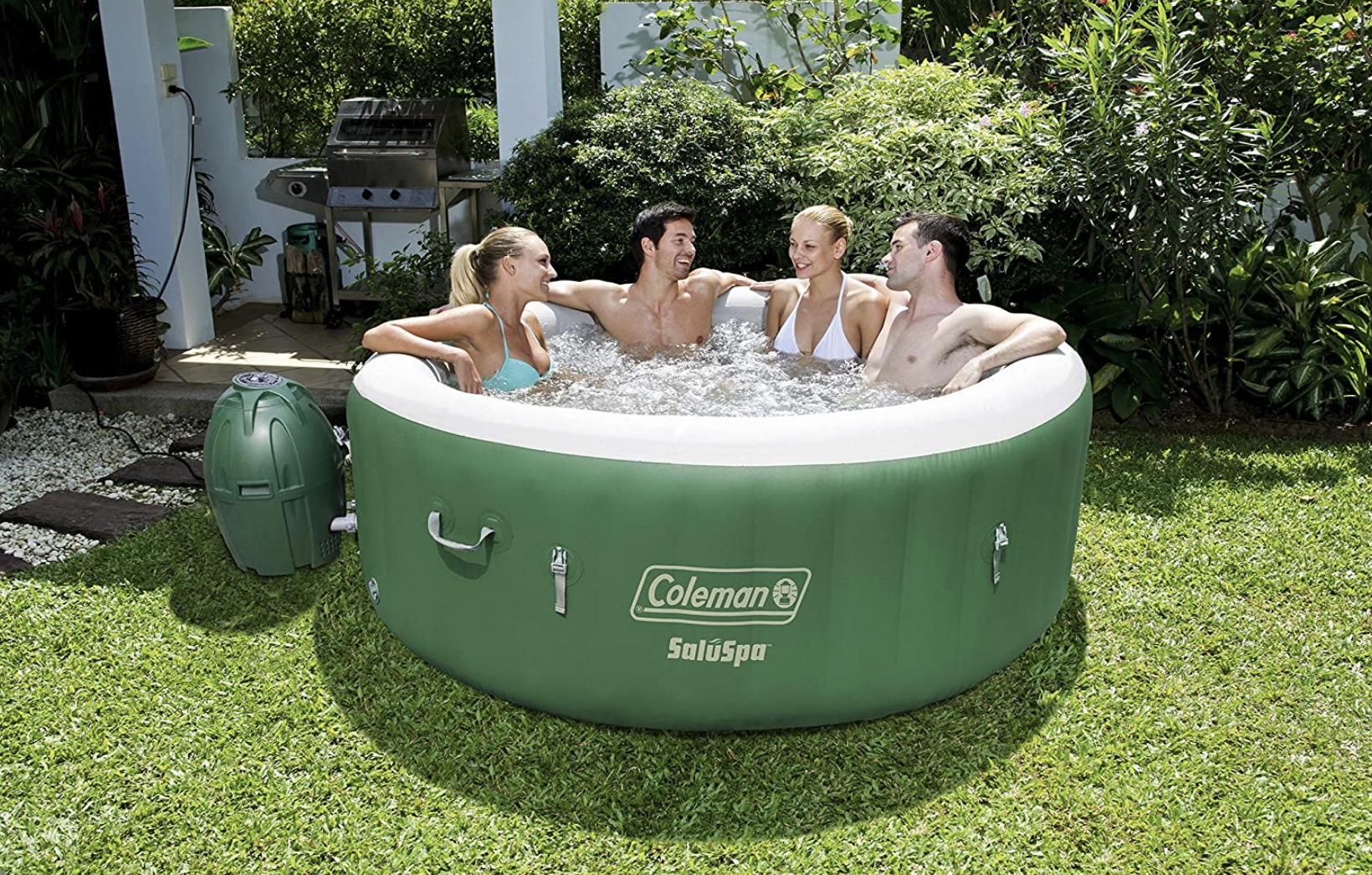 Nov 15, 2023
Hot tubs are a great addition to any backyard or patio, providing a relaxing and therapeutic experience right in the comfort of your own home. However, many people assume that hot tubs are expensive and out of reach for the average homeowner. The good news is that there are several options available for hot tubs under $1,000 that still provide all the benefits of a high-end spa.
5 Best Inflatable Hot Tubs For Under $1,000
These hot tubs are easy to set up and take down, and can be moved around as needed. They typically come with built-in seats and massage jets, and can comfortably seat two to four people.
Inflatable hot tubs are easy to install and operate, and can be plugged into any standard electrical outlet. They typically come with built-in heaters and massage jets, and can comfortably seat two to four people.
Enjoy the ultimate spa experience: Receive total relaxation when you slip into this soothing portable hot tub after an exhausting day. 120 bubble jets soak sore muscles for a luxurious treat.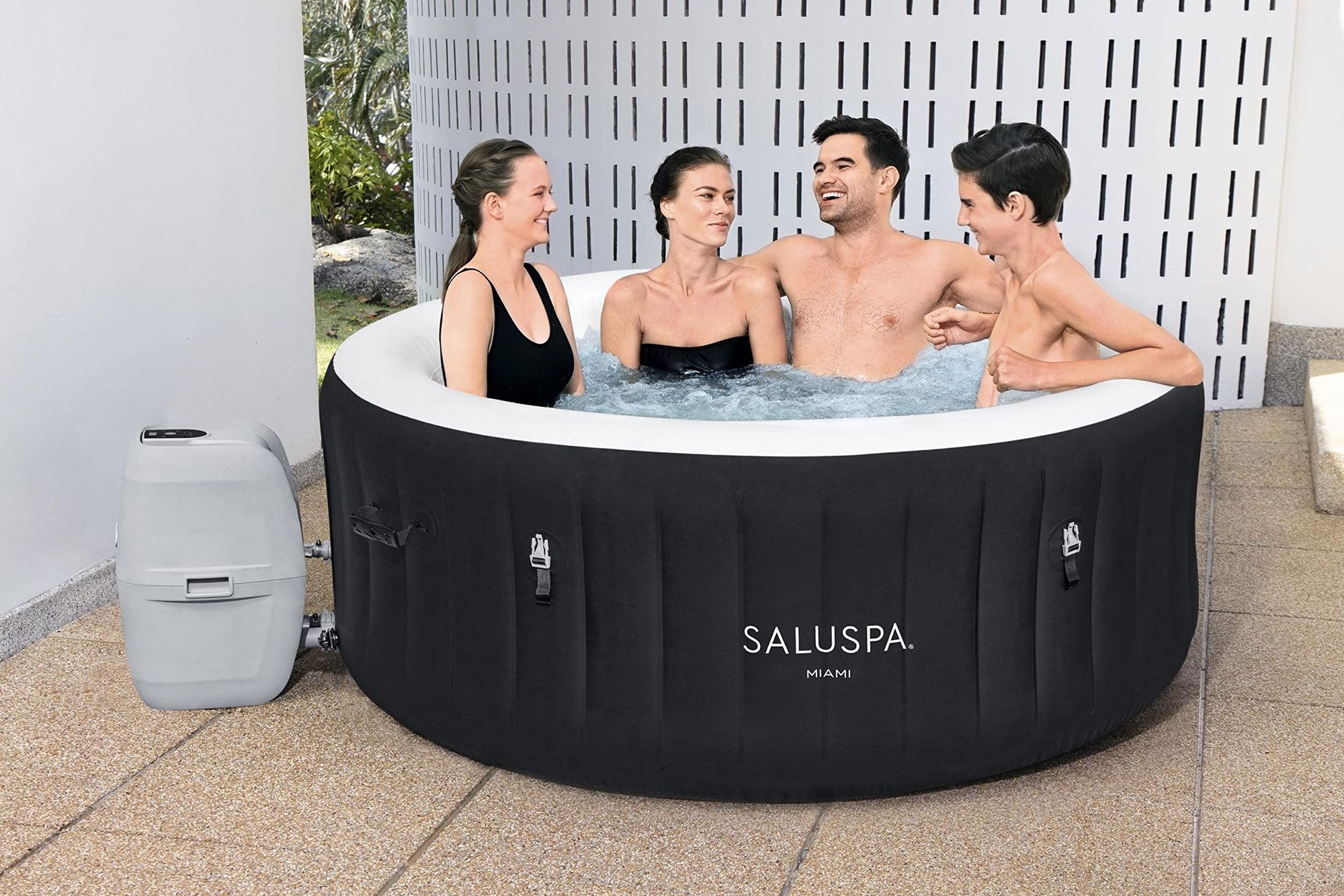 Round 5 to 7-person spa has you relaxed in no time with a soothing massage system, rapid heating, and integrated water filtration. Built-in AirJet system with 180 jets releases warm air into the water, while the digital control panel adjusts the temperature up to 104 degrees Fahrenheit.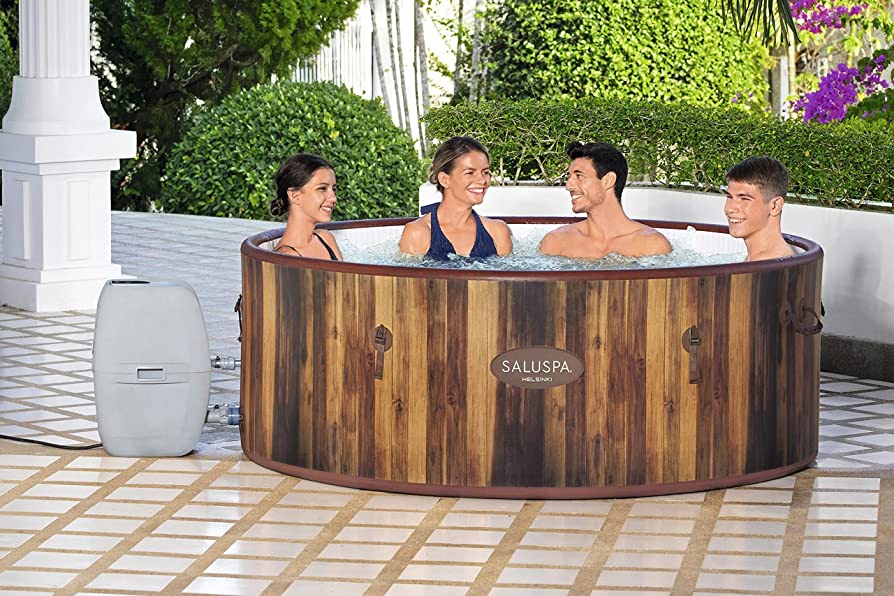 Built with Fiber-Tech Construction and the puncture-resistant three-ply laminated material. Equipped with built-in hard water treatment system.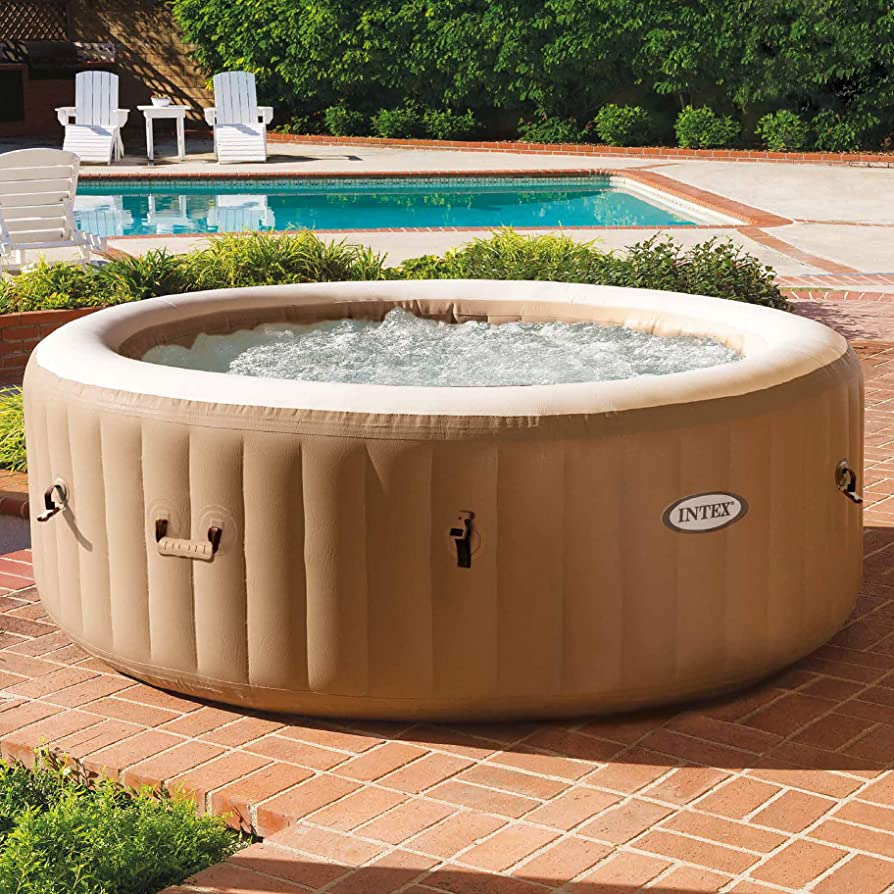 Nothing beats the feeling of sinking into a warm, bubbling hot tub after a long, hard day while jets project bubbles to massage your back, neck, and shoulders. The digital control panel lets you dictate the water temperature (up to 104 degrees Fahrenheit) and pressure of the jets. A power saving timer can even automate the temperature of the spa up to 72 hours prior to save energy and money.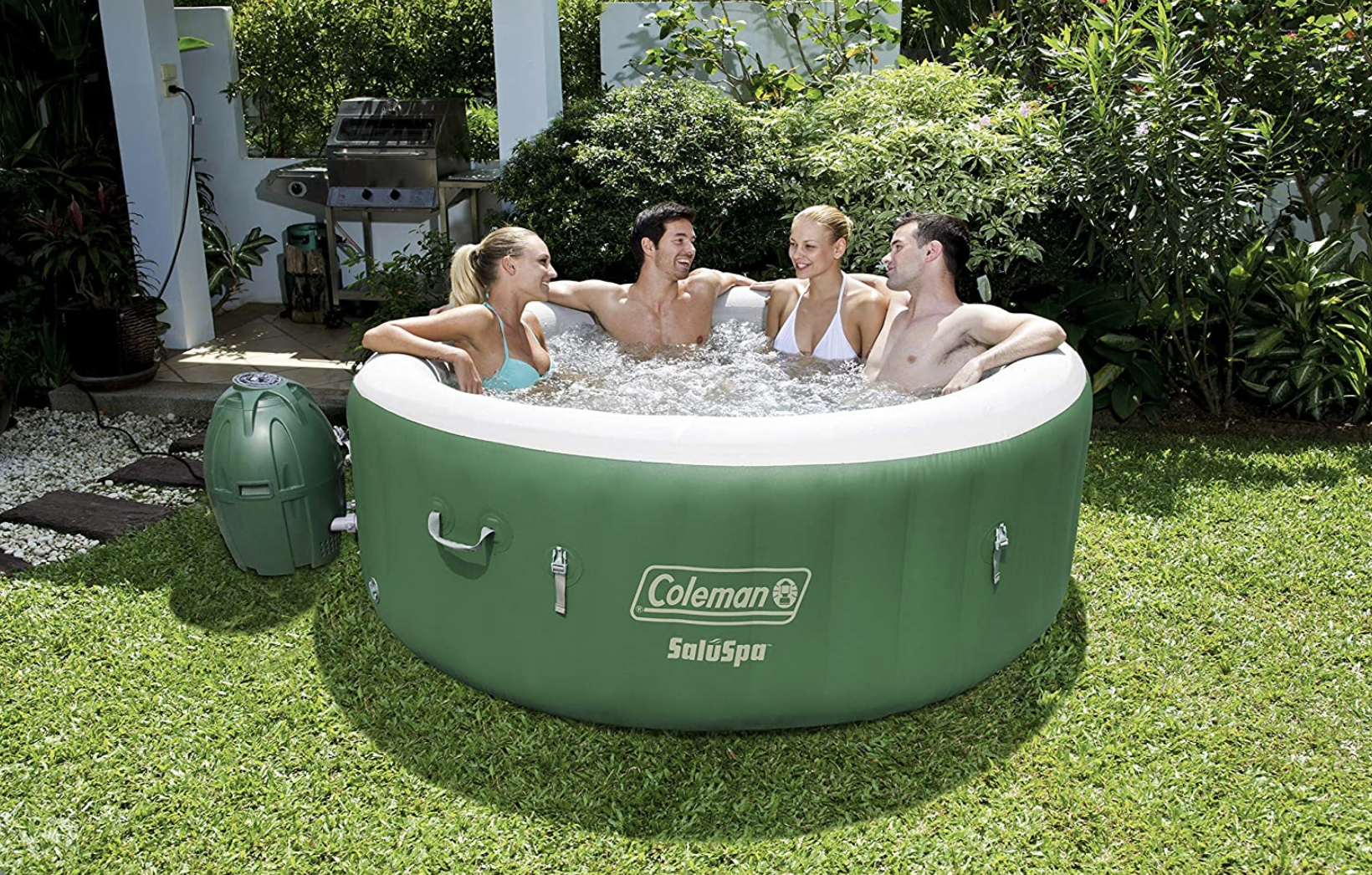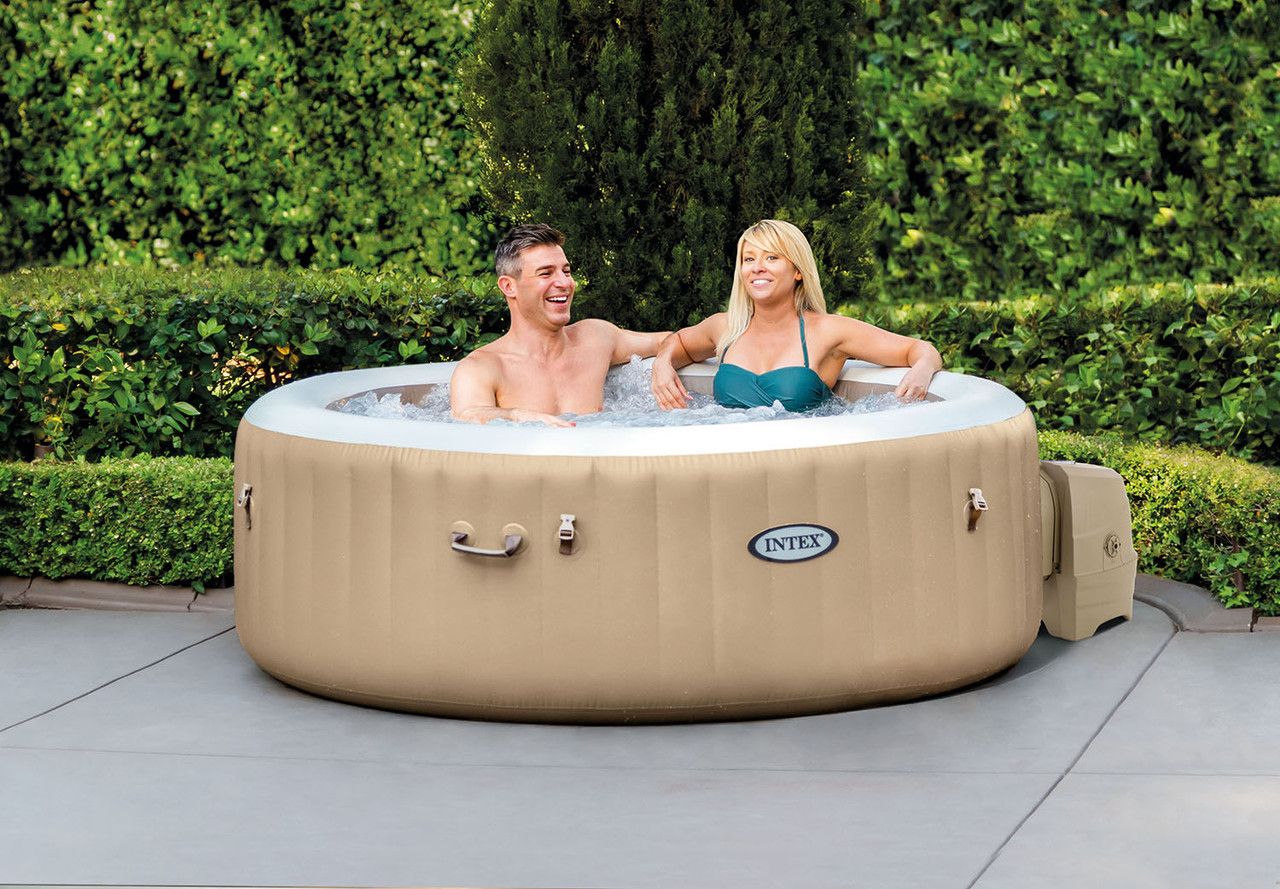 When shopping for a hot tub under $1000, it's important to consider the quality of the materials and construction. Look for hot tubs with durable, high-quality liners and sturdy frames, and make sure that the massage jets and heating elements are powerful and reliable.
Overall, inflatable hot tubs are a great way to enjoy the benefits of a spa without breaking the bank. With careful research and consideration, it's possible to find a hot tub that fits your budget and provides a relaxing and enjoyable experience for years to come.