Best Mortgage Lenders for First-Time Buyers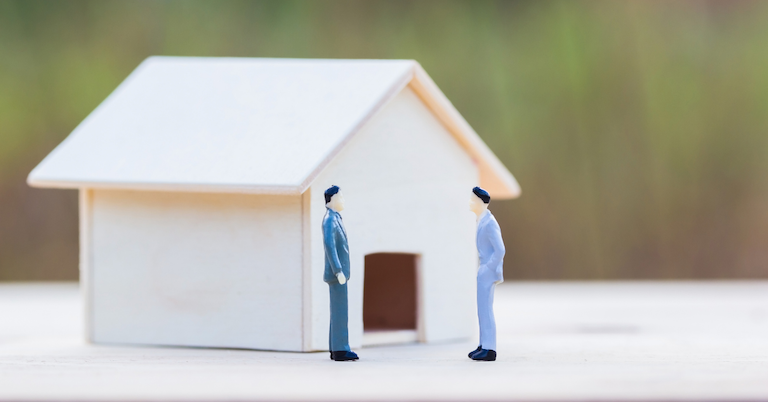 Jun 26, 2021
Are you ready to buy your first home and wondering where you can get the best mortgage? Well, it's not going to be hard for you to get a mortgage because there are so many lenders out there willing to help. These lenders are especially helpful for those looking to buy their first home.
The mortgage lenders for first-time buyers help them to navigate the home buying process and offer low-down-payment products. As a first-timer, you will need to find a mortgage lender with the best rates, lowest closing costs, and all the correct terms. Let's have a look at some of the best mortgage lenders that you should consider as a first-time buyer.
1.  Bank of America
Bank of America is a mortgage lender that has worked hard to ensure the first-time homebuyers can get the best mortgage. This mortgage lender has established its presence in more than 50 states with up to 66 million customers. They require a minimum credit score of 620 and a minimum down payment of 3%.
Bank of America offers many loan options, easily viewed rates, extensive online capabilities, competitive rates/fees, and even discounts to existing customers. They provide clients with a high-tech digital experience through their extensive branch networks that allows them to apply online. While Bank of America provides plenty of loan coverage, keep in mind that it does not cover home renovations. However, with down payment and closing cost assistance programs, you are sure to get a fantastic first-time homebuyer program with Bank of America.
2.  Guild Mortgage
Guild Mortgage has for a long time maintained a good reputation of being one of the best mortgage lenders in the county. This mortgage lender has been around for several decades, and it has spread its arms in 220 branches in up to 30 states. They offer their loan products online except for New York and New Jersey.
If you're a first-time home buyer looking to get your mortgage with Guild, there are several options at your disposal. Borrowers will love Guild Mortgage for its seamless application process, easy documentation submission, and convenient e-closing option. One disadvantage of Guild Mortgage is the lack of clear information about the fees, making it hard for you to compare the costs with other lenders.
3.  BB&T (Truist) Mortgage
BB&T (Truist) Mortgage is part of Truist Financial Corporation, available multiple  states with the exception of Hawaii, Alaska, and Arizona. The lender offers various loan programs along with a robust borrowing platform and incredible services.
If you're a first-time homebuyer, you can get many options to choose from when you work with BB&T (Truist) Mortgage. Some of the options available at your disposal include low-down-payment loans, conventional loans, VA Loans, USDA loans, and FHA loans. Note that customized rates aren't available online without starting an application.
BB&T (Truist) Mortgage requires its borrowers to have a minimum credit score of 620 and a minimum down payment of 3%. The bank has already established itself in some states but expects to expand their reach once they finalize the merger with SunTrust Bank. That means more good things are coming your way if you choose to work with BB&T (Truist).
4.  Better
Better come to the rescue of first-time homebuyers with incredible features and mortgage perks. With Better, you'll get to enjoy low mortgage rates, zero original fees, a perfect online platform, and an great online mortgage lending experience. What's even better is that you won't have to wait centuries for your loan approval. You can secure a pre-approval within minutes of application so you can go ahead of other homebuyers to secure your dream home.
Once you get to the process of home buying, Better will give you a whopping $150 off your closing costs. So, what are you waiting for? Get the best mortgage deals with Better and fulfill your dream of becoming a homeowner.
5.  New American Funding
New American Funding is known for being a great mortgage lender for borrowers who need to be evaluated on the basis of nontraditional credit. The lender also offers a whide variety of downpayment assistance programs making it a great option for first-time buyers who need extra financing help. However, while it might be easier to get approved, New American Funding's rates tend to be just slightly higher than other comparable lenders.
New American Funding resuires a minimum credit score of 620 and a minimum downpayment of 3%. The lender's large menu of loan products, online application, rate quotes, and document upload/loan tracking means borrowers will have no problem applying to the right loan type for them. Plus, with just under 200 branches in 49 states, loan are available no matter where you plan to buy.
7.  Rocket Mortgage
Another lender that you should look for when buying your first home is Rocket Mortgage. This lender is affiliated with Quicken Loans, which is a quick and convenient platform for borrowers. Rocket mortgage offers a good selection of mortgages, with the most enticing one being the first-time homebuyers' loans. Their list also includes conventional loans, FHA, VA loans, and Condo loans.
With Rocket Mortgage, you have the opportunity to set your loan from eight to 29 years with a 'YOURgage' loan. With this program, you have the chance to get a loan that perfectly defines your timetable.
Rocket Mortgage requires borrowers have a minimum credit score of 580 and minimum downpayment of 3%. As a digital lender, Rockt Mortgage has no branch locations. The lender also haven't made their fees available to the public which may make it difficult for borrowers to compare rates.
Bottom Line
There are several lenders in the market willing to give you a mortgage for your first home. But as a first-time homebuyer, it's essential that you do your own research. Remember that everyone has different definitions of best mortgage lenders for first-time buyers based on their needs, so find one that is right for you.
Consider the kind of loan you're looking for, their fees, interest rates, and online support. Don't stop at the first lender you come across. Keep researching and compare a variety of different rates and offers before you settle on one. You dfinitely don't want to have a terrible first mortgage experience.
If you don't know where to start as a first-time homebuyer, SimpleShowing will guide you through the process. We're here to ensure you get the best mortgage. Be sure to look into our buyer refund incentive and let us know how we can help you afford (and save) on your first home.