Best Outdoor Solar Lights-Complete Guide 2023
Nov 28, 2022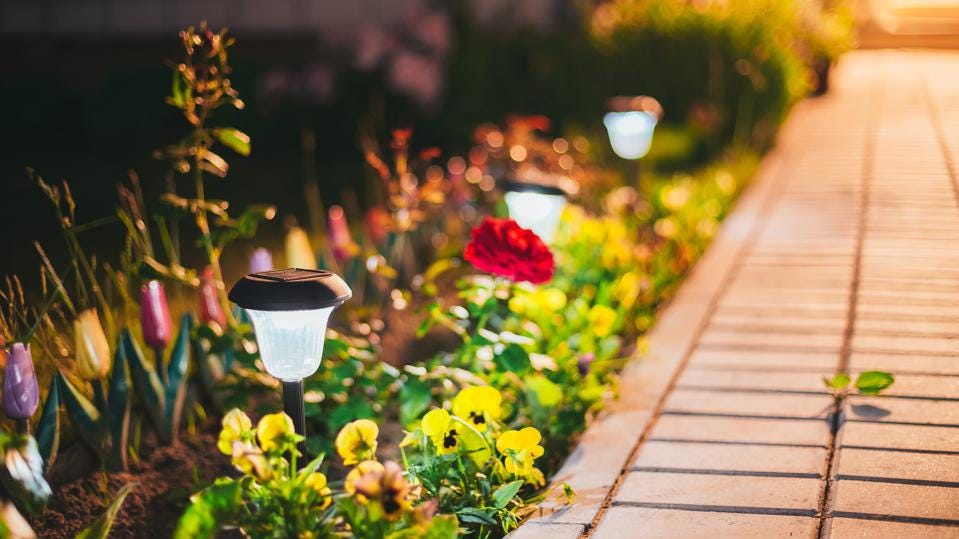 With the increasing use and demand of solar lights, we now see various incredible outdoor solar light forms. It seems fantastic to light up the exterior without any wiring.
Solar lights are the best solution in both cases, whether you want to give your home a cheerful and homey welcoming look or to illuminate the outdoors, such as gardens, walking areas, or the backyard.
As solar outdoor lights are reasonable, the best source of lighting, and easily installable therefore considered by many to fulfill their needs.
But there are a generous amount of solar light options available, so which one should you choose? And which one is per your requirements? No worries, we will help you in this regard.
Best Outdoor Solar Lights
Solar lights absorb energy from the sun and store it in the battery for night use.
Below we have reviewed our top 3 picks of outdoor solar lights that are practical, cozy, and reliable.
1.   Brightech Ambience Pro Solar Powered Outdoor String Lights
Brightech Ambience Pro solar lights are considered the best options to make your outdoor light up at night.
Due to the 48 feet long string, you can hang these solar lights, wrap them around railings, or arrange them according to your preference without any hassle.
This weatherproof solar light lets you turn it on or off quickly from the button or set an automatic turning-on light option when darkness prevails.
And the bulbs are arranged 3' from each other. The battery lasts up to two and a half years. At the same time, the bulbs are durable for up to 20 thousand hours.
These bulbs may appear old-fashioned, but they create an aesthetic scene and, when emitting, the warm white light makes a charming appearance. Installing it is very handy with the help of a clip or stake that is provided with the lights.
Specifications
●   Made of plastic
●   Have 48 feet long string
●   Weatherproof
Positives
●   Easy installation
●   Budget-friendly
●   Weatherproof lights
●   Sturdy and durable
Negatives
●   Bulbs appear somewhat old-fashioned.
2.   Home Zone Security 2 Packs Outdoor Solar Wall Hanging Lights
Make your outdoors brighter with farmhouse-style solar lights that illuminate white light. Mounting these solar lights enhances the security at night that charges from the rechargeable solar panel.
Not only does this solar light improve the security around your home, but it also makes the surrounding appear more cherished and enjoyable.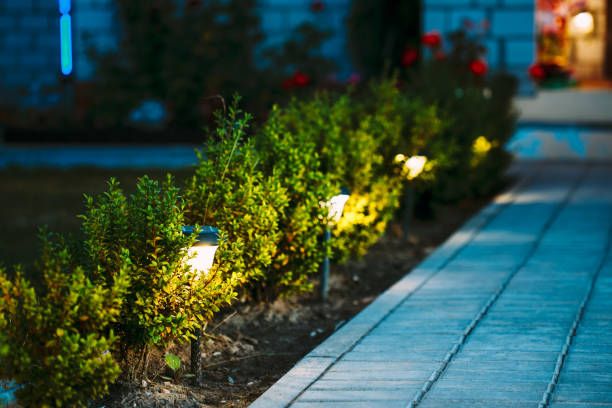 The heavy-duty lights come with screws and brackets that make it convenient to install them anywhere. They are designed with glass and black finishing stainless steel.
You can mount the solar panels over the lantern, as each lantern contains one bulb that lights up with the help of energy sourced from solar panels.
Specs
●   Made of stainless steel
●   6.25 inches wide and 6.7 inches tall
●   Touch control method
Pros
●   Durable
●   Easily setup
●   Detachable from wall
●   Multiple uses
Cons
●   Little bit tiny in size
●   Not very luminous
3.   InnoGear Solar Outdoor Lights
InnoGear Solar Outdoor Lights is the best option when looking for the brightest outdoor solar lights.
It has a solar cell that you can rotate 180 degrees, so you can easily adjust the solar panels according to sunlight availability. The lights are adjustable due to the 90-degree rotation feature.
These lights will work perfectly if you want to highlight the beautiful landscape outside your home, garden, or porch to appear distinct from other houses.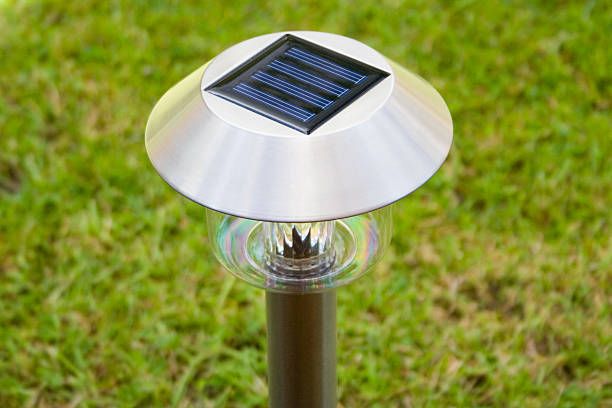 Two, four, and six light sets are available so that you can get one according to your requirements. The two modes in this best outdoor solar lights for walkways enable you to turn on low or high modes.
In low mode, the solar lights illuminate for up to 12 hours. Whereas in high mode, the lights brighten for only 6 hours.
Specifications
●   Available in various colors.
●   Have two light modes.
Advantages
●   Works great.
●   Low and high light modes are available.
●   Long-lasting.
●   Adjustable solar lights.
Disadvantages
●   For best results, 4 to 5 hours of sunlight must be required.
Outdoor Solar Lights Buying Guide
While selecting solar outdoor lights, there are certain factors that one should consider. These elements are mentioned below.
Type of solar light
Installation ease
Brightness level
Durability
Design
Check out more on Smart Home Upgrades For Energy Efficiency.
Wrapping Up
In our outdoor solar lights reviews, Brightech Ambience Pro Solar Powered Outdoor String Lights is the best solar light with weatherproof quality.
For solar lights that are at hand that have a touch control method, Home Zone Security 2 Packs Outdoor Solar Wall Hanging Lights are the best option.
InnoGear Solar Outdoor Lights have two light modes available in various colors.
Get in touch. Send us a message now.