Best Places To Live in Ohio: Local's Guide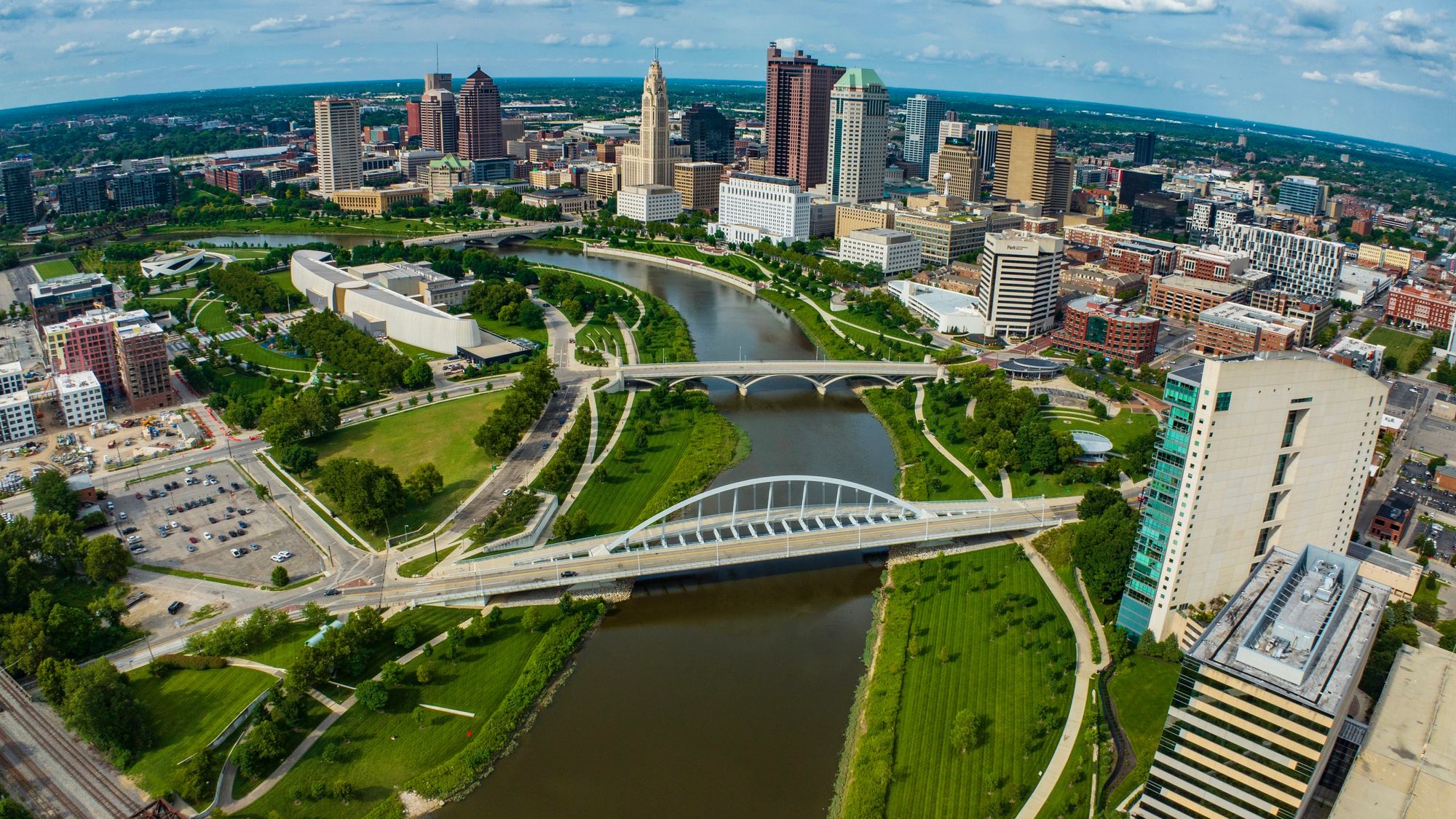 Aug 1, 2023
Where is Ohio, you ask? Well, Ohio is nestled in the Midwest of the United States. It is a Buckeye State known for its vibrant cities, friendly neighborhoods, and rich history, offering something for everyone. This Midwestern gem, with a diverse landscape that ranges from urban sprawl to serene countryside, is home to some of the best places to live in Ohio.
The Allure of Ohio
For anyone pondering, "Is Ohio a good place to live?", the allure of Ohio is magnetic. Ohio combines a high quality of life with a reasonable cost of living, making it an ideal destination for both families and individuals. From city lights to country charm, the best places to live in Ohio offer a unique blend of attractions.
Quality of Life in Ohio
Ohio offers a high quality of life to its residents. With top-rated schools, efficient healthcare, and a vibrant cultural scene, it's no surprise that the best cities to live in Ohio are seeing a steady influx of new residents. Not to mention, Ohioans are some of the friendliest people you'll meet. But that's not all. Ohio is a dream for anyone with a heart for adventure or an eye for beauty, teeming with countless Ohio things to do.
Cost of Living in Ohio
Living in Ohio is affordable compared to many other U.S states. Whether it's housing, groceries, or healthcare, Ohio consistently scores below the national average on cost-of-living indices. This affordability is one of the reasons why people move to Ohio. But what are the best cities to live in Ohio?
Top 5 Cities in Ohio
Columbus: The State Capital
One of the best places to live in Ohio, Columbus, the state capital, boasts a booming economy, lively arts scene, and top-notch education. The city is home to Ohio State University, one of the largest universities in the U.S. Columbus is not just the state capital, but also one of the best cities to live in Ohio.
Highlights of Columbus
Columbus stands out among the best places to live in Ohio due to its ever-growing economy, enhanced by the presence of Fortune 500 companies, and its pulsating arts and culture scene. Here, you can explore the renowned Columbus Museum of Art, catch a show at Ohio Theatre, or cheer on the Ohio State Buckeyes at a football game.
Cincinnati: A Blend of Urban and Historic Charm
Another contender in the best places to live in Ohio is Cincinnati, which boasts an eclectic mix of modern city life and historic charm. From its stunning architecture to the Cincinnati Zoo, there's always something to do in this vibrant city. But, there's more to Ohio than just its cities.
Highlights of Cincinnati
A highlight in the list of best places to live in Ohio, Cincinnati offers a unique blend of urban sophistication and historic charm. The Over-the-Rhine district, famed for its 19th-century architecture, the Cincinnati Zoo and Botanical Garden, and the Cincinnati Art Museum are just a few of the many Ohio things to do here.
Akron: The Rubber City
Akron, known as the Rubber City, has a rich history tied to the tire industry. Today, it offers a mix of culture, entertainment, and outdoor fun. The Akron Art Museum and Cuyahoga Valley National Park are just a couple of the attractions that make Akron one of the best places to live in Ohio.
Highlights of Akron
Despite its nickname, Akron offers much more than just its rubber industry roots. The city is a treasure trove of attractions, including the Akron Art Museum, Stan Hywet Hall and Gardens, and the Akron Zoo. This city is indeed a good contender for the best city to live in Ohio.
Dayton: The Birthplace of Aviation
Known as the birthplace of aviation, Dayton is home to the National Museum of the U.S. Air Force. Its rich aviation history combined with a thriving arts scene makes Dayton a desirable place to live. This city is unquestionably one of the best places to live in Ohio.
Highlights of Dayton
Dayton's rich history is evident in its variety of museums and historical sites, including the Dayton Aviation Heritage National Historical Park and the Wright Brothers National Museum. These are just a few of the Ohio things to do in Dayton, solidifying its place as one of the best places to live in Ohio.
Cleveland: The Rock 'n' Roll Capital
Cleveland, also one of the best places to live in Ohio, is a haven for music lovers. It's home to the Rock and Roll Hall of Fame, after all. But music isn't all it offers. With its vibrant food scene and major sports teams, Cleveland is a city that truly rocks.
Highlights of Cleveland
Cleveland, often considered the best city to live in Ohio for music enthusiasts, offers a rich tapestry of attractions. These include the Rock and Roll Hall of Fame, Cleveland Museum of Art, and the vibrant West Side Market. Undeniably, Cleveland is one of the best places to live in Ohio.
About Moving To Best Cities in Ohio
Choosing to move is always an important decision, and when you're considering some of the best places to live in Ohio, it can seem overwhelming with the abundance of options. Whether you're drawn to the historic charm of Cincinnati, the thriving art scene in Columbus, or the friendly neighborhoods of Akron, each city offers its own unique attractions, making them some of the best places to live in Ohio.
While the cities differ in character, they all share common qualities that make them the best places to live in Ohio. They offer a high standard of living with affordable housing, excellent schools, and a host of recreational activities.
You'll find Ohio is a state that prides itself on its vibrant communities, outdoor adventure opportunities, and cultural richness. The state's dedication to creating an environment that suits every lifestyle preference, from bustling city life to peaceful suburban living, is what makes Ohio a destination for people from all walks of life.
Moving to a new city is a significant undertaking. It involves careful planning and execution, and often, it can be a stressful process. For a smooth move to the best cities to live in Ohio, it's recommended to enlist the help of local movers.
They know the local terrain, traffic patterns, and regulations, which can be invaluable during the moving process. Plus, a local moving company can provide services tailored to your needs, whether it's packing, disassembling furniture, or providing storage solutions. This way, you can focus on settling into your new home and exploring the beautiful state of Ohio.