Best Rent Collection Apps for to Help Landlords with Property Management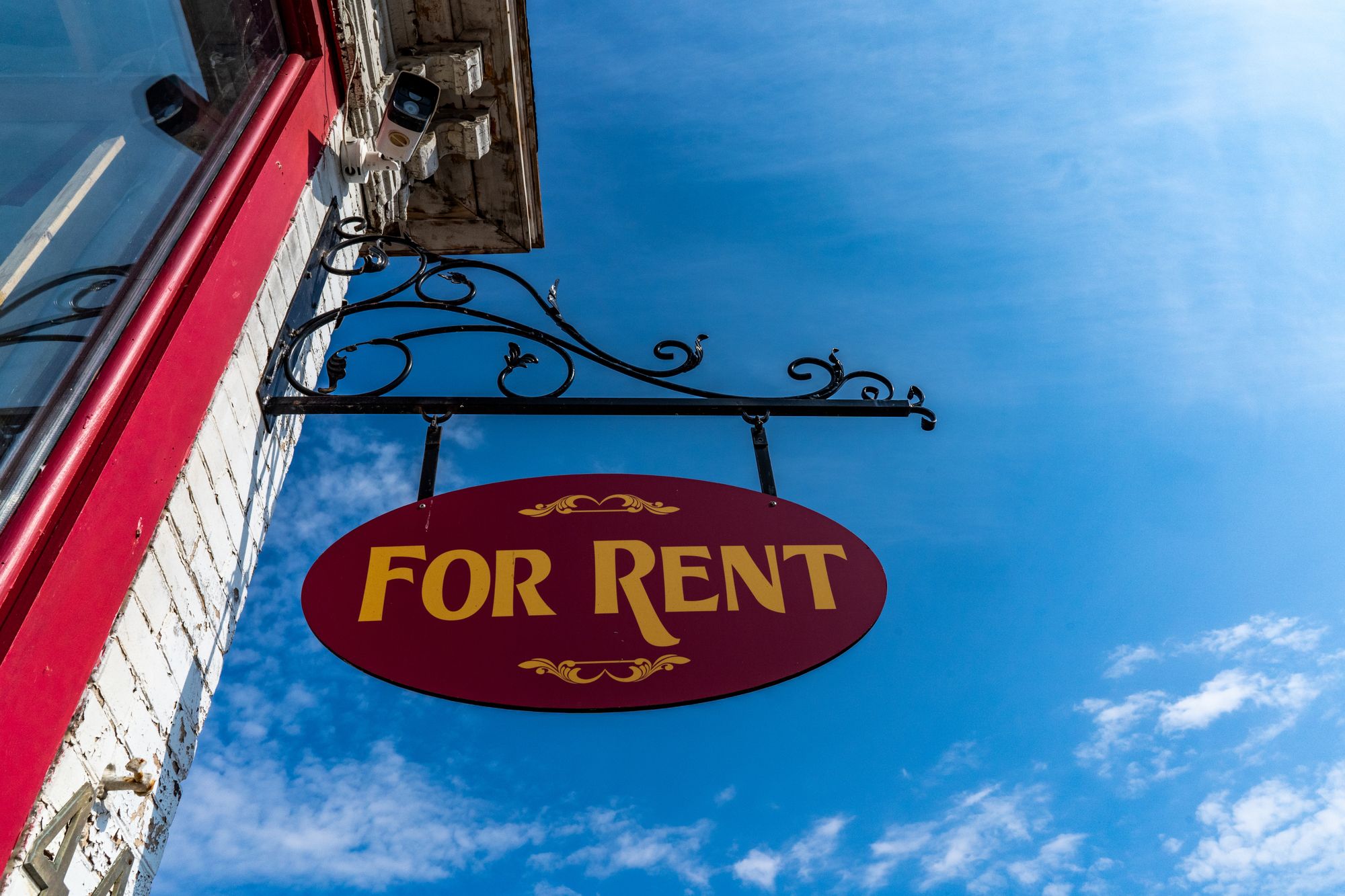 Nov 3, 2023
The world of property management has undergone a significant transformation with the advent of technology. Today, landlords have access to a range of tools designed to simplify the process of rent collection, making it easier, faster, and more secure.
In this article, we will explore the best rent collection apps available in the market, discussing their features, benefits, and how they can assist landlords in efficiently managing their rental properties. By the end of this article, you will have a comprehensive understanding of the top rent collection apps, helping you make an informed decision on which app suits your needs best.
Streamlining Your Property Management with These Applications
1. Cozy
Cozy is a popular rent collection app that has gained traction among landlords for its user-friendly interface and comprehensive features. It enables landlords to collect rent online, screen tenants, and manage maintenance requests, all in one place. Cozy offers automated rent payments, ensuring that you receive your rent on time every month. Additionally, it provides detailed payment history, helping landlords keep track of all transactions.
2. Zillow Rental Manager
Zillow Rental Manager is a robust rent collection app that simplifies the rental process for both landlords and tenants. It offers a range of features including online rent payment, tenant screening, and lease signing. With Zillow Rental Manager, landlords can list their properties on the Zillow platform, attracting a wider pool of potential tenants. The app also offers automatic rent reminders, reducing the chances of late payments.
3. Avail
Avail is another top rent collection app that caters to the needs of small landlords. It offers a suite of tools including online rent collection, tenant screening, and property listing. Avail also provides educational resources, helping landlords navigate the complexities of property management. The app's automated rent payment feature ensures that landlords receive their rent on time, while the tenant portal makes it easy for tenants to pay their rent and submit maintenance requests.
4. Rentec Direct
Rentec Direct is a comprehensive property management software that includes a powerful rent collection feature. It is designed for landlords managing multiple properties, offering tools to streamline the rental process. Rentec Direct provides automated ACH payments, ensuring secure and timely rent collection. Additionally, the app offers detailed financial reporting, giving landlords insights into their rental income and expenses.
5. Buildium
Buildium is a property management platform that offers a wide range of features, including online rent collection. It is ideal for landlords managing a large portfolio of properties, offering tools to streamline property management tasks. Buildium provides automated rent reminders and late fees, ensuring that tenants pay their rent on time. The app also offers a tenant portal, allowing tenants to pay rent, submit maintenance requests, and communicate with landlords easily.
6. PayYourRent
PayYourRent is a rent collection app designed to simplify the payment process for both landlords and tenants. It offers a range of payment options, including credit card and ACH payments, ensuring flexibility for tenants. PayYourRent also provides instant payment verification, giving landlords peace of mind. Additionally, the app offers a maintenance request feature, helping landlords address property issues promptly.
7. Rentler
Rentler is a user-friendly rent collection app that offers a range of property management tools. It enables landlords to collect rent online, screen tenants, and manage maintenance requests. Rentler also provides a lease agreement feature, helping landlords create and sign leases digitally. The app's automated payment reminders ensure that tenants pay their rent on time, reducing the risk of late payments.
8. TenantCloud
TenantCloud is a cloud-based property management platform that includes a robust rent collection feature. It is designed to cater to the needs of landlords, property managers, and tenants, offering a comprehensive suite of tools. TenantCloud provides automated rent payments, tenant screening, and maintenance request management. The app's tenant portal ensures easy communication between landlords and tenants, enhancing the rental experience.
Enhancing Tenant Relations
Rent collection apps go beyond mere transactional interactions; they serve as a communication bridge between landlords and tenants. Through features like in-app messaging, maintenance request submissions, and instant notifications, these apps foster a transparent and responsive landlord-tenant relationship. By addressing tenant concerns promptly and efficiently, landlords can enhance tenant satisfaction, leading to longer tenancies and a more stable rental income.
Streamlining Financial Management
Managing the financial aspects of property rental can be challenging, especially for landlords with multiple properties. Rent collection apps offer a suite of financial management tools, including automated rent payments, expense tracking, and comprehensive reporting. This not only saves time but also ensures accuracy in your financial records, aiding in smoother tax preparations and financial planning.
Ensuring Security and Compliance
The security of financial transactions is paramount in property management. Rent collection apps utilize advanced encryption and security protocols to protect both landlords' and tenants' sensitive information. Additionally, these apps ensure compliance with local and federal regulations, providing landlords with peace of mind and reducing the risk of legal complications.
Facilitating Tenant Screening
Finding the right tenant is crucial for the success of your rental business. Many rent collection apps offer tenant screening services, providing landlords with access to credit reports, background checks, and rental history. This information is invaluable in making informed tenant selection decisions, ultimately leading to a more reliable and trustworthy tenant base.
Providing Convenience and Flexibility
The convenience offered by rent collection apps cannot be overstated. Tenants can pay rent from anywhere, at any time, using various payment methods. This level of flexibility results in timely rent payments and a smoother cash flow for landlords. Additionally, the automation of recurring payments ensures that both landlords and tenants can set and forget, reducing the risk of missed or late payments.
Future-Proofing Your Rental Business
The property rental market is constantly evolving, and staying competitive requires embracing technology. Rent collection apps not only streamline current processes but also position your rental business for future growth and efficiency. By adopting these tools, landlords can focus on scaling their business, secure in the knowledge that their property management tasks are handled efficiently and professionally.
Making an Informed Choice
With a plethora of rent collection apps available, choosing the right one for your rental business is crucial. Consider the size of your property portfolio, the specific features you need, and your budget when making your decision. It's also worthwhile to check user reviews and possibly test out a few options before settling on the app that best suits your needs.
Conclusion
The emergence of online rent payments has revolutionized the property management industry, offering both landlords and tenants unprecedented convenience and security. By allowing tenants to pay rent online using their credit or debit card, or directly from their bank account, these digital platforms have simplified the process of managing rental payments. For landlords, the ability to collect rent payments electronically means less time chasing down checks and more time optimizing their rental business operations. Moreover, the automation of monthly rent payments reduces the likelihood of late payments, ensuring a steady cash flow and financial stability for property owners.
The efficiency of collecting rent online cannot be overstated for the modern landlord. It streamlines the rental process, cuts down on administrative tasks, and provides a clear audit trail for financial management. Furthermore, apps that report rent payments to credit bureaus empower tenants by helping them build credit history through on-time rental payments. This additional feature can incentivize timely payments and attract a demographic of tenants who are conscious about their financial future. The synergy between reliable tenants making timely payments and landlords who efficiently manage their properties creates a dynamic environment where all parties benefit from the advancements in property management technology.