11 Best Small Towns in Georgia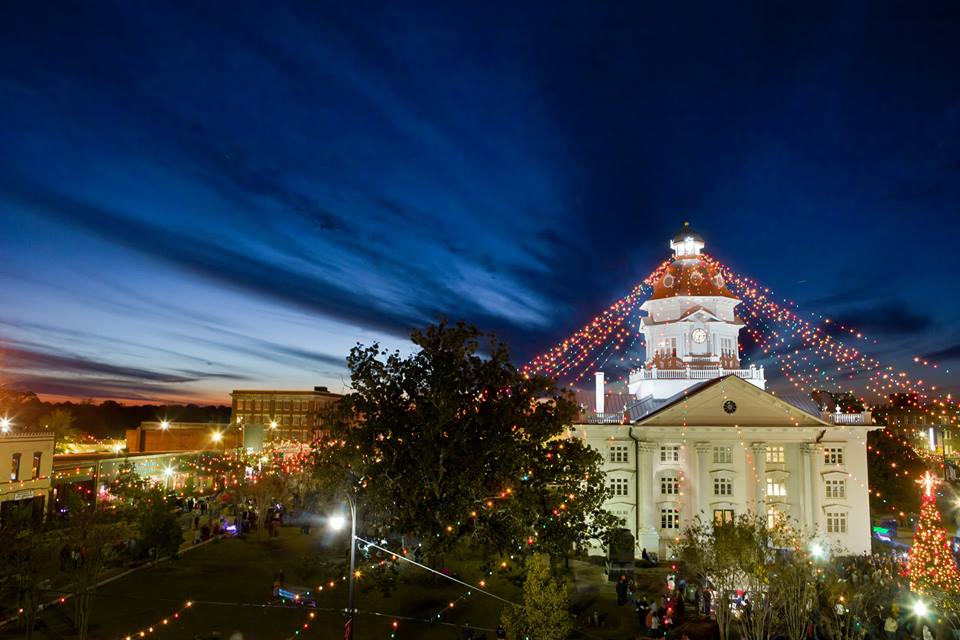 Jun 4, 2023
Georgia, known for its stunning landscapes, vibrant culture, and rich history, is packed with small towns that boast of charm and unique attractions. If you're yearning for a quiet getaway, these nine picturesque towns in Georgia are well worth the visit.
Dahlonega – Known as the site of the first major U.S. gold rush, Dahlonega is steeped in history and charm. Its quaint public square is dotted with historic buildings, wine tasting rooms, and boutique shops. Every October, it comes alive with the annual Gold Rush Days Festival, celebrating the town's colorful past.
Blue Ridge – Nestled in the Appalachian Mountains, Blue Ridge is an outdoor enthusiast's dream and is also featured as one of the best overall places to live in Georgia. Enjoy the stunning beauty of the Blue Ridge Scenic Railway, or spend a day hiking and exploring the nearby Chattahoochee National Forest. After a day outdoors, savor the local dining scene, featuring farm-to-table restaurants and craft breweries.
Madison – With its well-preserved antebellum homes, Madison is often dubbed as "the town that Sherman refused to burn" during the Civil War. This beautiful town offers a mix of history, architecture, and Southern hospitality, with a bustling downtown filled with unique shops and eateries.
St. Marys – As the gateway to Cumberland Island National Seashore, St. Marys offers opportunities to explore unspoiled beaches and spot wild horses. The historic district features charming bed and breakfasts, antique shops, and the St. Marys Submarine Museum, a must-visit for history buffs.
Helen – Experience a slice of Bavaria in Georgia at Helen, a town that entirely recreated itself as a replica of a Bavarian alpine town. From authentic German cuisine to the annual Oktoberfest celebration, Helen offers a unique cultural immersion without needing a passport.
Senoia – Film and TV fans may recognize Senoia as the backdrop for shows like The Walking Dead. Its historic downtown is lined with charming brick buildings, antique shops, and tasty restaurants. Don't forget to visit the Walking Dead Museum and Shop!
Watkinsville – Known as "The Artland of Georgia," Watkinsville is home to numerous art galleries and studios. Its scenic beauty is unmatched, with places like the State Botanical Garden of Georgia offering a peaceful retreat.
Thomasville – Thomasville is a paradise for history and architecture lovers. From Victorian-era homes to the historic downtown, the city is a charming step back in time. Visitors should check out the annual Rose Festival, held when the city's thousands of roses are in full bloom.
Clayton – Situated in the North Georgia mountains, Clayton is the perfect destination for hikers and nature lovers. Explore the trails of Black Rock Mountain State Park, or simply enjoy the town's vibrant arts and food scene.
Moultrie - Moultrie, located in southwestern Georgia, is renowned as the "City of Southern Living." Its charm lies in its historic downtown, stately homes, and the Sunbelt Agricultural Exposition, which attracts visitors from across the region every year.
Flowery Branch - Nestled on the shores of Lake Lanier, Flowery Branch is a delightful blend of Southern charm and natural beauty. The town's historic buildings, tranquil parks, and scenic lake views make it a haven for residents and visitors alike.
Each of these nine small towns in Georgia offers its unique charm and character. Whether you're an outdoor enthusiast, a history buff, a foodie, or just someone looking for a relaxed getaway, these towns offer a wide array of attractions and activities, sure to provide an unforgettable experience.