Best Suburbs of Atlanta, GA for Families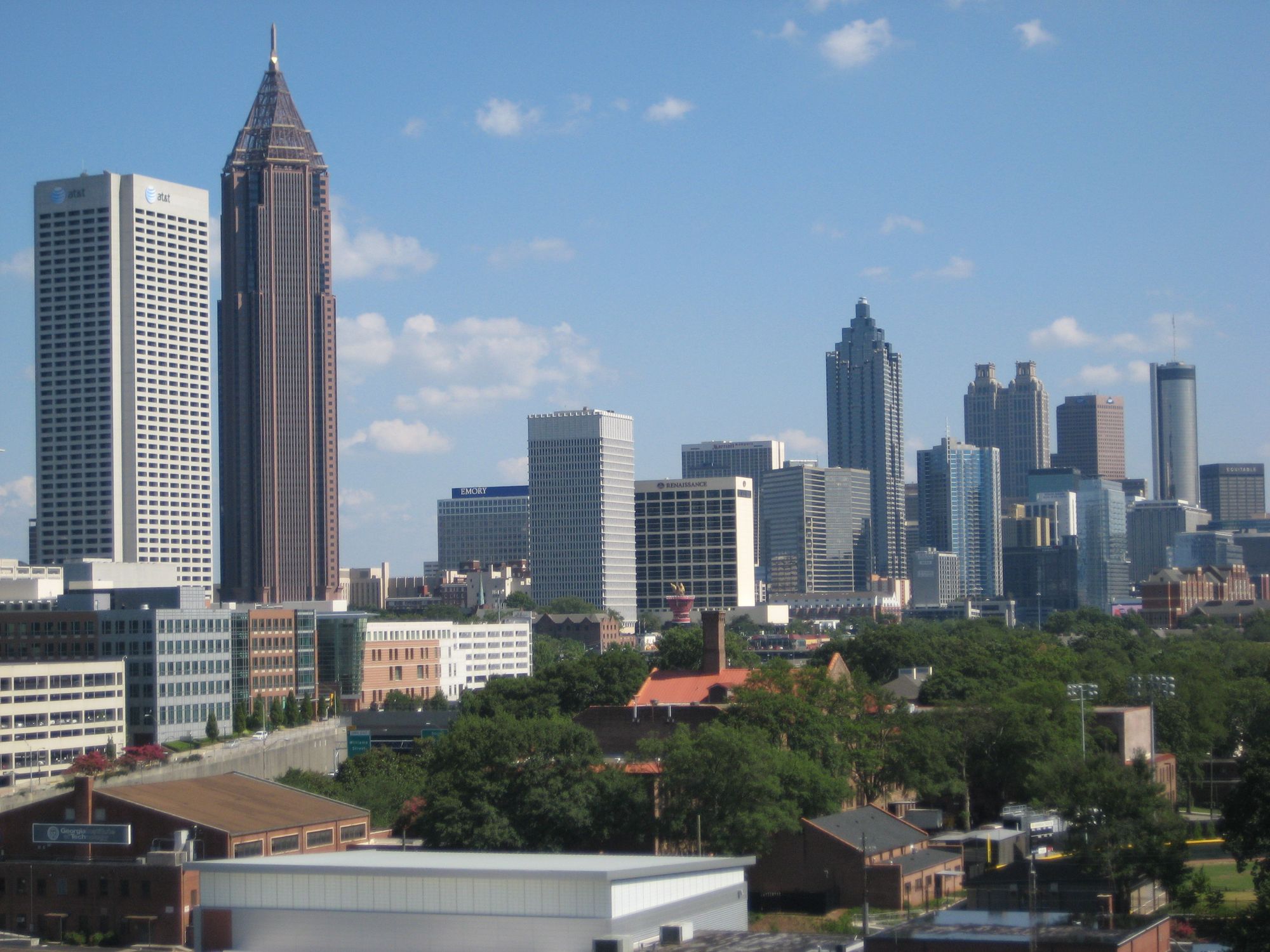 Nov 9, 2023
Atlanta, the captivating capital of Georgia, is renowned for its pulsating art scene, profound history, and diverse culture that resonates with both its residents and visitors. Over the years, Atlanta's metamorphosis from a major railroad hub to a nexus of commerce, culture, and academia has made it an irresistible magnet for families. 
This growth has led to the emergence of many neighborhoods and suburbs. The challenge for most is determining the best areas to live in Atlanta with the family.
Families are particularly drawn to the best suburbs of Atlanta not just for their picturesque landscapes, but also for the balanced lifestyle they offer. They strike a harmony between the city's hustle and bustle and the tranquility of suburban life. Atlanta neighborhoods have the unique advantage of combining southern hospitality with urban amenities, which is rare in many major American cities.
But what truly distinguishes Atlanta is its spirit of unity. Communities come together during festivals, local events, and even in times of need. This communal ethos ensures that every family finds its niche, feels welcomed, and cherishes the Atlanta neighborhoods they call home.
Why Families Choose Atlanta
Many families choose Atlanta because of the promising future it offers. With a steadily rising economy, the job market has grown, offering opportunities in various sectors from entertainment to IT. Schools in and around the region maintain commendable educational standards, ensuring that the city's future generation receives top-tier education.
Moreover, recreational activities are aplenty. From weekend hikes to enjoying local theater, there's no shortage of family activities. And if you're a fan of sports, the city's dedication to football, baseball, and basketball is palpable in every corner. This array of attractions solidifies the status of the best suburbs of Atlanta for families.
Yet, it's not just the tangible assets. Atlanta's heart and soul reside in its communities. From the smiles of neighbors to the hearty laughter in local diners, there's an underlying thread of warmth and familiarity that ties everyone together. This essence is what families cherish the most in the best areas to live in Atlanta with the family.
Criteria for Choosing the Best Suburbs
When scouring for the perfect suburban oasis, several factors prominently stand out:
Schools 
As of the latest data, many suburbs boast schools that have been nationally recognized for their excellence. The emphasis is not just on rote learning but on holistic development. This priority for quality education is a pivotal reason why families gravitate towards the best suburbs of Atlanta for families.
Safety
The peace of mind that comes with knowing your loved ones are safe is unparalleled. Many of the best suburbs of Atlanta have crime rates that are significantly lower than the national average. Neighborhood watch programs, active community involvement, and efficient local law enforcement play a crucial role in this.
Amenities
Modern-day families seek a mix of convenience and leisure. Proximity to shopping centers, parks, healthcare facilities, and entertainment hubs is essential. The best areas to live in Atlanta with the family typically offer these in abundance.
Community Vibes
Last but by no means least, the essence of community plays a pivotal role. Be it festive celebrations, local fundraisers, or weekend farmer's markets, the vibrancy of a community often becomes the deciding factor for many families.
Top 5 Suburbs for Families
1. Alpharetta
Nestled in the northern outskirts of Atlanta, Alpharetta shines as a beacon for families. Recognized for its outstanding schools, the education system here is second to none in the state. The latest numbers show that test scores in Alpharetta schools consistently surpass national averages.
Highlights
Alpharetta's downtown is a blend of historic charm and modern-day conveniences. With a myriad of shops, top-rated restaurants, and family-oriented events, there's always something to do. Moreover, the suburb's emphasis on green spaces ensures nature is never too far away.
2. Decatur
A mere stone's throw from the heart of Atlanta, Decatur seamlessly blends a small-town aura with the perks of big-city living. This suburb stands as a testament to Atlanta's rich history, with many landmarks and structures dating back centuries.
Highlights
Art and culture thrive in Decatur. Local festivals, art exhibitions, and farmer's markets are common sights. For families that prioritize culture and community engagement, Decatur emerges as one of the best suburbs of Atlanta for families.
3. Roswell
Roswell's allure lies in its rich tapestry of history interwoven with the comforts of contemporary living. Nestled along the serene Chattahoochee River, it's a haven for those seeking an active outdoor lifestyle.
Highlights
Historic sites from the Civil War era, nature parks, and the bustling Canton Street replete with eateries and boutiques. The latest data suggests that Roswell's economy is on an upswing, making it a promising prospect for new families.
4. Marietta
To the northwest lies Marietta, a gem that combines historical grandeur with a modern-day vibe. Its town square, adorned with monuments and greenery, stands as a testament to the suburb's rich past.
Highlights
Regular community events, theaters showcasing local talent, and museums dedicated to preserving history make Marietta an educational and cultural hub. The Marietta School District's recent accolades further cement its position among the best suburbs of Atlanta for families.
5. Smyrna
Known affectionately as the "Jonquil City" due to its vibrant yellow jonquils blooming in spring, Smyrna is a mosaic of culture, nature, and modernity.  
Highlights
The famed Silver Comet Trail beckons outdoor enthusiasts, while the Smyrna Market Village offers a plethora of shopping and dining options. Recent numbers indicate a surge in Smyrna's real estate market, making now an opportune time to invest.
Which Is The Best Suburb To Live in Atlanta
Choosing the best suburbs of Atlanta for families can be quite a daunting task given the array of splendid options available. Atlanta, as a bustling metropolis, has expanded over the years, with several of its suburbs emerging as prime residential spots, balancing the vibrancy of city life with the serenity of the suburbs. Alpharetta, for instance, is often hailed as one of the best suburbs of Atlanta for families. With its top-tier schools, green spaces, and a myriad of amenities, it's no wonder families find it an ideal place to set down roots.
As the allure of these suburbs grows, many individuals and families have been expressing a keen interest in relocating to such prime areas. It's often observed that people's love for moving to these suburban paradises is palpable, making the area a hotspot for residential transitions.
This growing trend has also seen a surge in movers in Atlanta being commissioned to facilitate these relocations, underscoring the popularity of seeking the best suburbs of Atlanta for families for an enriching living experience.