6 Best Ways to Clean Grout on Tile Floors
Nov 26, 2022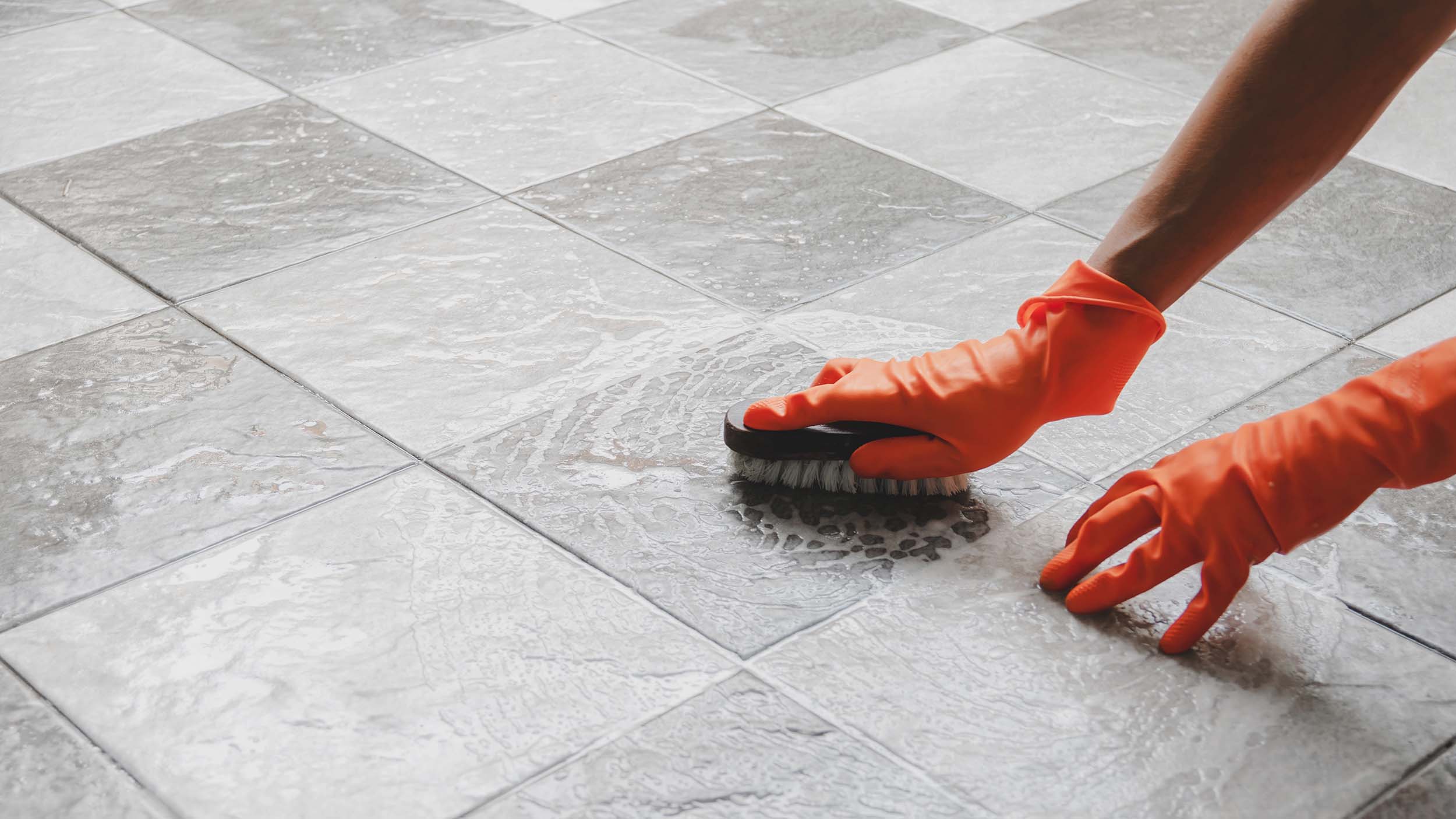 Most people have an area in their house where they have tiled floors. Tiles are preferred by many homeowners in kitchens, baths, foyers and outdoor patios. In many areas of the world, tile is used throughout the entire home. Plus, home homeowners prefer the aesthetics and durability of tile - whether it be ceramic, porcelain, marble, slate or another material.
The tile itself is generally super easy to clean, however the grout lines in between the tiles often have stubborn stains that can be difficult to remove.  
With time, grout stains can accumulate in the joining areas of tiles and make the entire floor look dirty - even though the tile itself may be clean. To maintain a cohesive, consistent and clean look across both the tile and grout, you have to purchase and use the right supplies and may potentially need to try a few different products.
We've compiled some easy and quick remedies to clean grout effectively.
6 Best Ways To Clean Grout
Let's find out the magical 6 best ways to clean grout from your kitchen, bathroom, or anywhere else you may have tile floors.
1.     Vinegar
If you're a clean freak, then you may already be aware of this magical liquid that's been around forever - vinegar. Vinegar is amazingly satisfying when you have to clean bathroom floor tiles, shower or tub.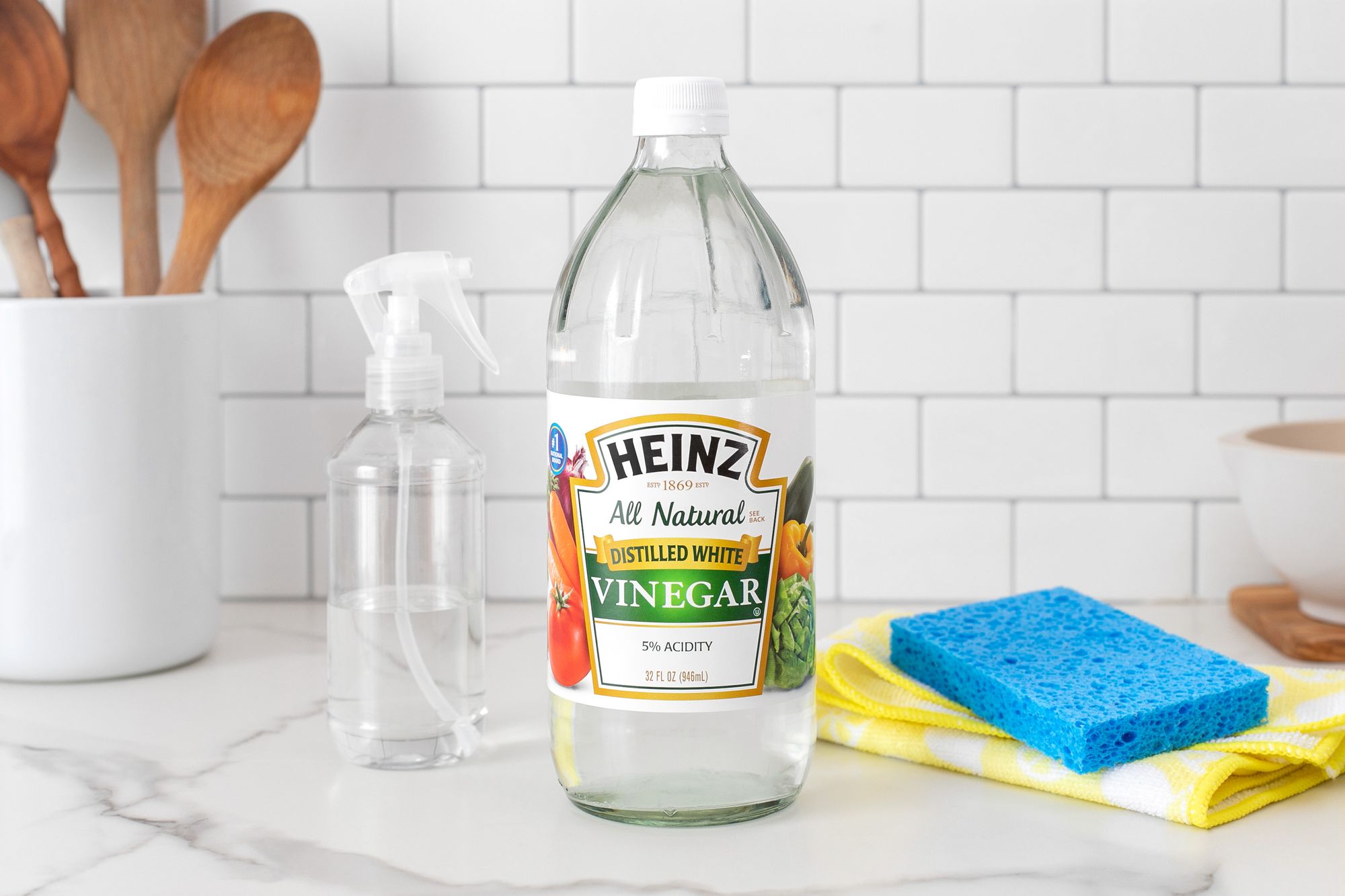 Use a bottle of vinegar even if the grout has been sealed but has gathered some grime or has light stains. A spray bottle solution should be half-filled with warm water and vinegar.
Spray the mixture onto the grout, let it sit for five minutes, and then use a hard brush to clean the area.
Lime Juice, Baking Soda and Vinegar
Here comes the king of all methods that includes all the active ingredients known to clean stubborn dirt from anywhere. This method is one of the best ways to clean the grout, as all lime and vinegar contain acidic content that removes dirt.
On the other side, baking soda is also known for its amazing properties for removing old stains from clothes, etc. To make this mixture, combine half a lime juice, two tablespoons of vinegar, and a dash of baking soda to produce this cleanser.
Check that the mixture is still relatively watery to clean dirty grout. After that, use the grout brush to scrape the grimy grout line. Once finished, use a paper towel to remove any extra liquid. Your tiles will look like they are newly installed.
2.     Bleach
Bleach is also an effective option to use as a grout stain remover. Ensure the area is well-ventilated before using bleach to remove grout, and afterward, carefully read and adhere to the manufacturer's application instructions.
Before rinsing, let the bleaching solution sit for 10 to 15 minutes. To prevent the dirt from re-infiltrating the grout lines. Once done with the cleaning, rinse the area with clean water before wiping it dry.
3.     Zep Grout Cleaner
Zep is a national brand that manufactures commercial grade cleaning products. Zep Grout Cleaner comes in a bottle form and contains less harsh chemicals compared to bleach.
Consumer reviews support the effectiveness of the product and Zep is sold in big box retailers nationwide.
4.     Baking Soda & Hydrogen Peroxide
Another effective method that can help clean grout from tiles is mixing hydrogen peroxide with baking soda. To make this mixture, take both of the ingredients in equal quantities. Now, combine baking soda and hydrogen peroxide to make a slightly runny paste.
Now apply this mixture with the help of a grout brush between the tiles' lines or where you find grout accumulated. Once you've applied it, wait for around five to ten minutes and then scrub. Once done with the scrubbing, rinse it with water.
Baking soda is known for its outstanding properties of cleaning grout lines between tiles. It is usually available in every household, and it's not an expensive item. Also, using baking soda for cleaning grout isn't difficult at all.
Baking soda contains antibacterial and antifungal qualities without being a powerful acid, and it is a secure, natural cleaning agent. It indicates that while it will remove the dirt between your tiles, it won't be as sharp as other materials.
5.     CLR
Cleaning experts love CLR Brilliant Bath Cleaner, which cleans stained grout quickly without using bleach. Simply spray, let it set a few minutes, scrub, rinse and you'll actually see the grout become cleaner as it dries. It also dissolves soap scum and hard water stains on tubs and shower glass.
6.     Clorox Mold & Mildew Spray
Mold and mildew remover reportedly kills 99.9 percent of household mold and mildew. It works well in all the most common areas where mold and mildew form, including in bathtubs, on tiles, and more.
Usually, mold and mildew can be cleaned safely yourself, but there may be times when you want or need professional help.
The Final Words
With time, grout stains form in the tile joints. However, using natural cleaning solutions is the most effective technique to remove dirt from the grout. If natural products don't remove stubborn stains, try one of the other products on our list and test small areas to determine the effectiveness for your scenario.
Get in touch. Send us a message now.