Bungalow Homes: The History of Bungalows & Where to Find Them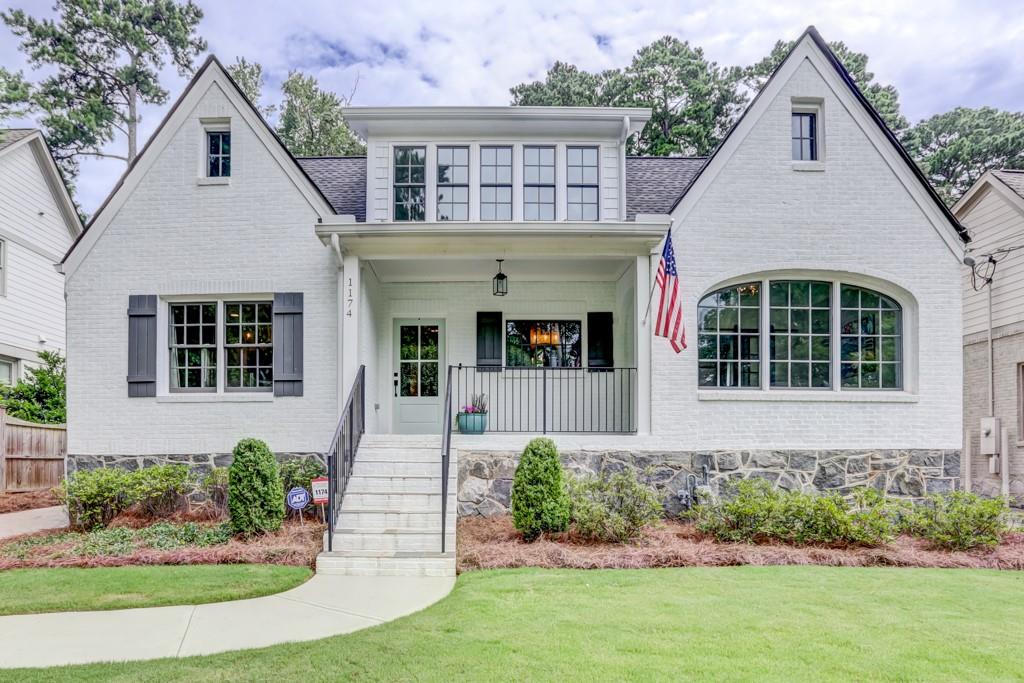 Feb 24, 2023
If curb appeal is the crown jewel of a home, there are few styles more welcoming than the bungalow. This dollhouse of an architectural design style has a wide appeal, but it's not for everyone and the availability may be limited in your area.
What Makes a House a Bungalow?
Typically, a bungalow refers to a home that is one to one-and-a-half stories. The design style has been stretched to incorporate some two-story styles with Craftsman-style bungalow aspects, but for this article, we're going to use "bungalow" in the traditional sense.
Bungalow homes are generally small but have a charming, balanced, and well-proportioned design to them. It's not uncommon for bungalows to have a slanted roof that houses a half-story of bedrooms under slanted ceilings. Bungalows often have dormer windows and verandas or porches that make them look like something out of a fairytale.
While most bungalows aren't a full two-stories, raised bungalows may incorporate a basement with windows for additional light and living space. Some more recent designs have expanded verandas and loft areas to accommodate the modern family's desire to spread out.
A Brief History of Bungalows
Bungalows first appeared in Bengal, India in the mid-nineteenth century. The name "bungalow" comes from the word "bengala," which means of, or from, Bengali. At the time, India was under British rule, and ambassadors to the area wanted to construct economical housing that could be built quickly that they could use during their stays. They were not intended to be full-time family homes.
This style then became popular in England (and later the U.S.) as an affordable design option for the working class. Their popularity grew as mail-order design kits became wildly available, and the architectural style received lots of write-ups and media attention in popular magazines like House Beautiful and Good Housekeeping. In the early 1900's and on the heels of the arts and crafts movement, consumers could purchase homes (or at least the materials) from the Sears & Roebuck catalog.
Types of Bungalow Homes
While most bungalows have some common features, there are several popular types that differ slightly. These include:
"Craftsman" bungalows often feature street-facing gables, shingled roofs, dark stained wood elements as a central focus, and wide eaves. They are traditionally painted with colors that match nature such as dark browns and evergreen. Craftsman bungalow homes remain very popular in nearly every part of the country.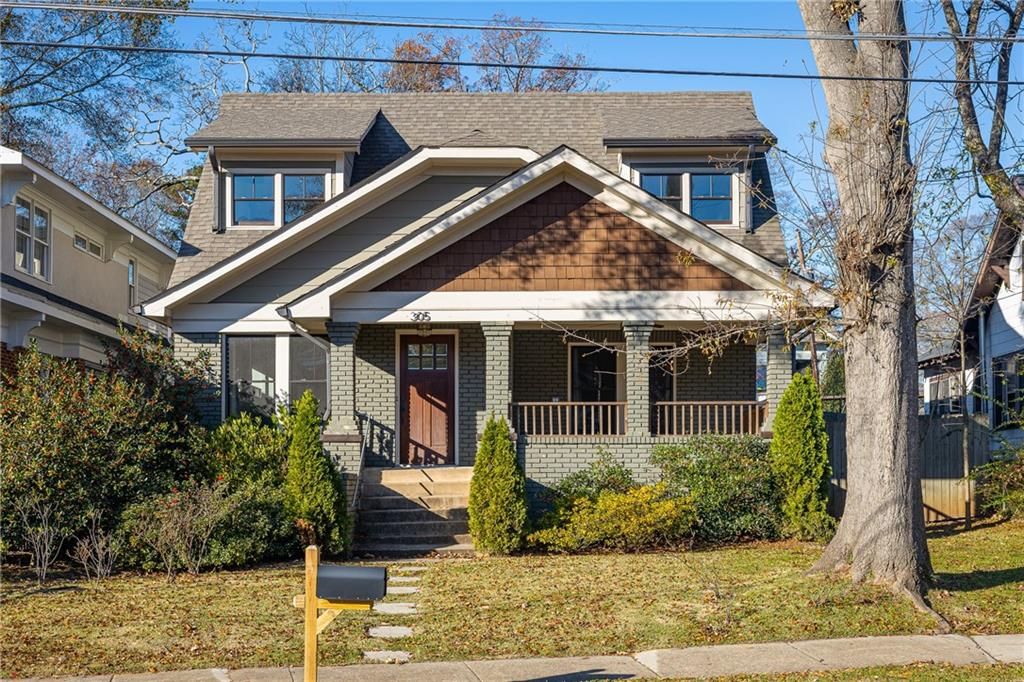 California bungalows are similar to the craftsman style but use stucco and redwood in their construction as well as shingles and siding. A California bungalow is often a bit more modern in terms of look and feel. Builders may use stark white colors and textures to evoke a more modern design.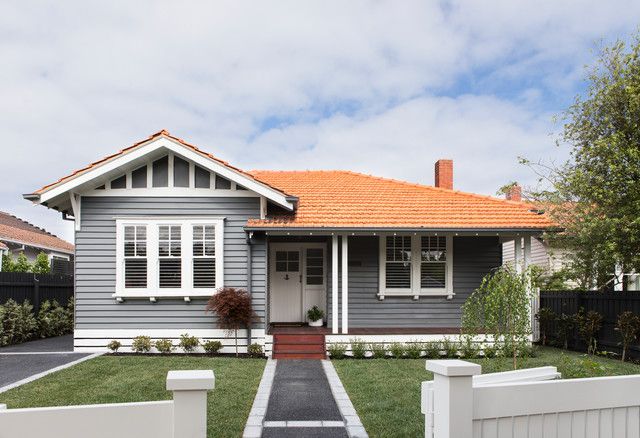 Tudors are noted for their steeply pitched roofs and elaborate chimneys, typically on the ends of the home. They feature tall windows and wood accents.
Modern bungalows incorporate the traditional elements of a bungalow and add in a more airy feel with modern elements like glass, brick, and concrete. There is often a sense of movement with these homes.
Prairie style bungalows are attributed to the famous architect Frank Lloyd Wright and the Prairie School architects. The focus of these homes is generally the large, wide porch that is supported by wide piers and shelters a row of casement windows. Contrasting trim gives these designs plenty of curb appeal. This prairie-style home has low-level horizontal lines and homages to the American countryside. Other attributes include woodworking, open concepts, and a massive glass window. Prairie style was a major influence on the era of American bungalows between 1900 & 1915.
Benefits of Owning a Bungalow Home
Bungalows generally have a large, central living space with the other rooms coming off of the communal area. This can make the style ideal for receiving a few guests for coffee or drinks.
Many of the homes have fireplaces, which help create a warm and inviting place for entertaining smaller groups. The central living space provides a spot for families to come together that some modern two-story dwellings lack.
Since this home surged in popularity in the United States in the early 1900s, many of the original bungalows are charming tributes to an era gone by and provide a glimpse into a historical time period of growing modernization, while still retaining quaint elements like wood beams and built-ins.
The craftsmanship of these homes is also highly sought after. With design aspects like hand-carved beams and wood trim, they have a lot of stylistic features that modern builders neglect.
Where to Find Bungalow Homes
Due to the vast attention the style received in design and architecture magazines, as well as the popularity of the design kits, bungalow houses can be found throughout the country. However, there are enclaves of particular styles of the bungalow. For instance, Pasadena, California, is home to many Craftsman and California-style bungalows, while Berwyn, Illinois, near Chicago, features a charming brick version of the traditional style.
There are bungalow associations and preservation groups that look to maintain these historic homes as well as groups that host annual bungalow walking tours. While any given bungalow style house can still be found throughout the country, an interested buyer is most likely to find them in enclaves and neighborhoods that date back to the early 20th century.
You can truly find a bungalow house throughout the world, although the definitions of what qualifies as a bungalow are slightly different. In India, for example, a bungalow is often regarded as any single-family dwelling regardless of stories.
Bungalow Architectural Style
The design style is ideal for people who want a smaller space that's easy to move around. Some bungalows provide the one-story living that those with mobility problems need.
These homes also take up more space on their land as the living space is mainly on one floor. (Multi-story homes incorporate more home space on a smaller area of land.) This can also mean a higher cost per square foot. But in many cases, a bungalow owner with a smaller plot of land will have less outdoor upkeep because of it.
Bedrooms can be small by today's standards, and if they're on the half-story above the main living space, they'll often have dormer windows or slanted ceilings. Taller people or those who enjoy tall furniture (like bunk beds and tall bookcases) may find this style limiting.
Heating and cooling costs tend to be lower on these smaller homes, making them a favorite of retirees and those looking to downsize.
A traditional bungalow will not have en suite baths and a giant master suite, but many bungalows have been renovated to include these modern trends.
Do you absolutely love the bungalow style? Check out the latest bungalows for sale in your area on SimpleShowing.
What Are the Disadvantages of Living in a Bungalow?
Although the bungalows have great benefits, there are several downsides such as:
Bungalows are typically smaller than 3,000sf, which may not be ideal for large families
Most true bungalows are older properties and many need updating to bring to current standards of comfort
Many bungalows are found in cities with smaller lots, so if you want a lot of land, it can be challenging to find a great bungalow home with several acres of land