Buying a Home in 2022: What You Should Expect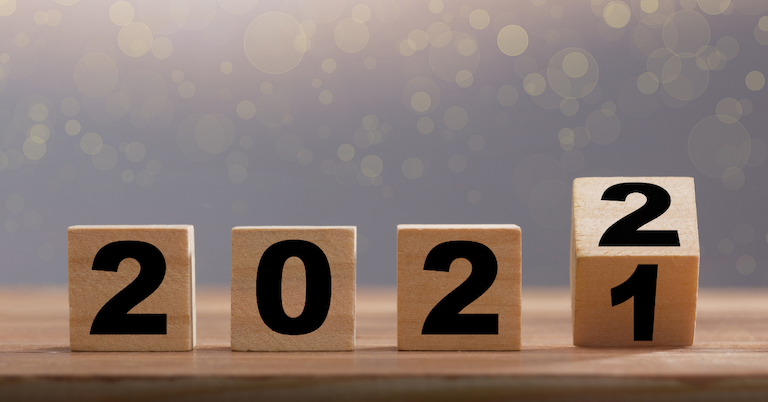 Aug 15, 2023
Anyone who entered the housing market in 2021 can tell you that doing so was no easy feat, especially for buyers. Between the amount of buyers on the market, the inventory available, and the offers being made, it is no surprise that 2021 was one of the most difficult in history for home buyers.
However, the new year marks a new beginning. For many, that new beginning comes in the form of a new home. This may ring especially true for those buyers who put their home search on pause in 2021 in the hopes that the homebuyer frenzy would eventually die down.
Now, the big question is, how much has the market changed over the past year? Will 2022 be a better time to buy?
Truthfully, there are both pros and cons to buying in 2022. If buying a home in 2022 is one of your New Year's resolutions, here is a list of what you should expect, as well as some tips to help you be prepared.
Mortgage rates are increasing
Despite the colder weather, the winter housing market is heating up as mortgage rate hikes loom over buyers heads. That's right, those record low mortgage rates of the past two years are projected to rise in 2022. However, buyers don't have much to worry about as these rates will still be historically low compared to years past.
Recent Freddie Mac data shows that 30-year mortgage rates have climbed up to 3.22% already this year. Economists forecast the mortgage rate will increase to 4% by the end of 2022. This is still much lower than the 4.75% we saw pre-pandemic.
This mortgage rate increase will likely spark some added urgency with buyers, especially in early 2022. In the short term, this will encourage more buyers to jump into the market before rates get too high. In the long term, it will slow down the demand for homes and put an end to double digit listing price growth.
Demand for homes will be easing
Last year was a tough time for housing supply as buyers far outpaced sellers and available inventory. Given the continued supply constraints and labor shortages within the construction industry, seeing supply return to pre-pandemic levels is highly unlikely in 2022. However, the mortgage rate might help a bit.
While housing supply and demand will remain pretty unbalanced until more inventory can be added, the rising mortgage may help to ease demand. The record-low mortgage rates are what have been attracting buyers over the past two years.
As these rates start to increase over time, buyers will begin backing out of the competitive housing market. Rather than an immediate and significant dip, expect a gradual decline around mid-to-late 2022.
Home prices will rise, just not as quickly
One of the biggest reasons many interested buyers began backing out of the market in 2021 was because of the huge rise in home prices. With more buyers than homes on the market, home values have increased increased. As a result, sellers are able to list and sell their home for even higher prices.
On top of the already higher listing price, buyers also face multiple competing offers that were well over the original asking price. According to the National Association Realtors latest report, a third of 2021 buyers bought over the asking price.
Luckily, the market seems to have died down a bit in the second half of 2021. However, this slow down is not a huge drop. While home prices will continue to increase as they usually do year-after-year, it is expected that they will do so at a slower pace in 2022.
Tips for Buying a Home in 2022
1. Get pre-approved for a mortgage ASAP
If you are looking to buy a home this year, the first thing you will want to do is get in touch with a lender and get pre-approved. Getting pre-approved for a mortgage will show sellers that you are serious and help you stand out in this competitive market. However, even more important than getting pre-approved is understanding the process.
Lending criteria varies by lender, as well as the type of mortgage you are applying for. For most conventional loans, down payment requirements could be as low as 3%. But, in a sellers market, putting more money down might put you at an advantage.
A higher down payment gives sellers confidence that your mortgage loan will close. This will increase the chances of your offer getting accepted over other competing buyers.
2. Be realistic with your expectations and budget
Finding a home and getting a good deal in a seller's market can be discouraging. While there is some promise that 2022 will be an easier year for buyers, it's still smart to set realistic expectations.
This could mean recognizing that you may have to start your search earlier, consider alternate housing types (condos, townhomes, etc.), and widening your geographical search. You will also need to be realistic on the fact that you will likely have to put offers on multiple homes before you finally find the right one.
Being realistic with your expectations also includes being realistic with your budget. Before you begin shopping for lenders, you should have a good idea of what you can afford. Target homes that are priced under the amount you are qualified for so that you have room to comfortably negotiate.
3. Team up with a knowledgeable local agent
While you may save money buying a home without a realtor, you will be compromising the knowledge and expertise. This could potentially result in a home buying process that is longer and rockier than you'd  like to endure. If you want to find the perfect home in your preferred area as seamlessly as possible, choosing the right local estate agent is key.
Wrapping Up
Working with a local real estate agent will help you maximize your buying power. Experienced agents are familiar with local communities and the housing markets. Agents and share information about new listings between one another. They are often able to inform their buyers of homes before they even hit the market, along with assisting with negotiation and contract support.
If you are buying a home in 2022, let SimpleShowing help you save on agent commission! We make homeownership more affordable than ever. You can receive an average of $5,000 towards closing costs when you buy, and you can even book home tours online! Our experienced local agents work diligently to make the buying process as quick and painless as possible for our buyers.
When you buy with SimpleShowing, you already know what you should expect! Contact us for more info.
Bottom Line
The landscape of purchasing a home has certainly been marked by fluctuations in median sales price, evolving interest rates, and various challenges tied to one's financial situation. For prospective homeowners aiming to afford monthly mortgage payments, it's essential to understand the profound impact of these interest rates. A good credit score can unlock favorable rates, which, in turn, can reduce the monthly payment substantially. Moreover, being well-prepared financially can also help in avoiding the extra burden of private mortgage insurance, which is often necessary for those who cannot muster a sizeable down payment.
Property taxes and closing costs further add layers of considerations to the overall costs of buying a house. It's not just about the sticker price or even the primary mortgage payment. Buyers should be savvy and anticipate these additional expenses to ensure their monthly payments remain within manageable limits. In the ever-shifting sands of the 2022 housing market, a comprehensive understanding of all these elements will be the cornerstone of making an informed and wise decision.
In conclusion, while the dream to buy a house in 2022 is very much alive, potential homeowners should approach the endeavor with a thorough analysis of their own financial situation. This not only covers the upfront costs but also the ensuing monthly payments, from mortgage payments to property taxes. Being proactive, having a clear picture of your finances, and understanding the nuances of interest rate implications will be paramount in navigating the housing waters of 2022.