Discover the Tranquil Beauty of Colorado: Unveiling the Perfect Vacation Home Rentals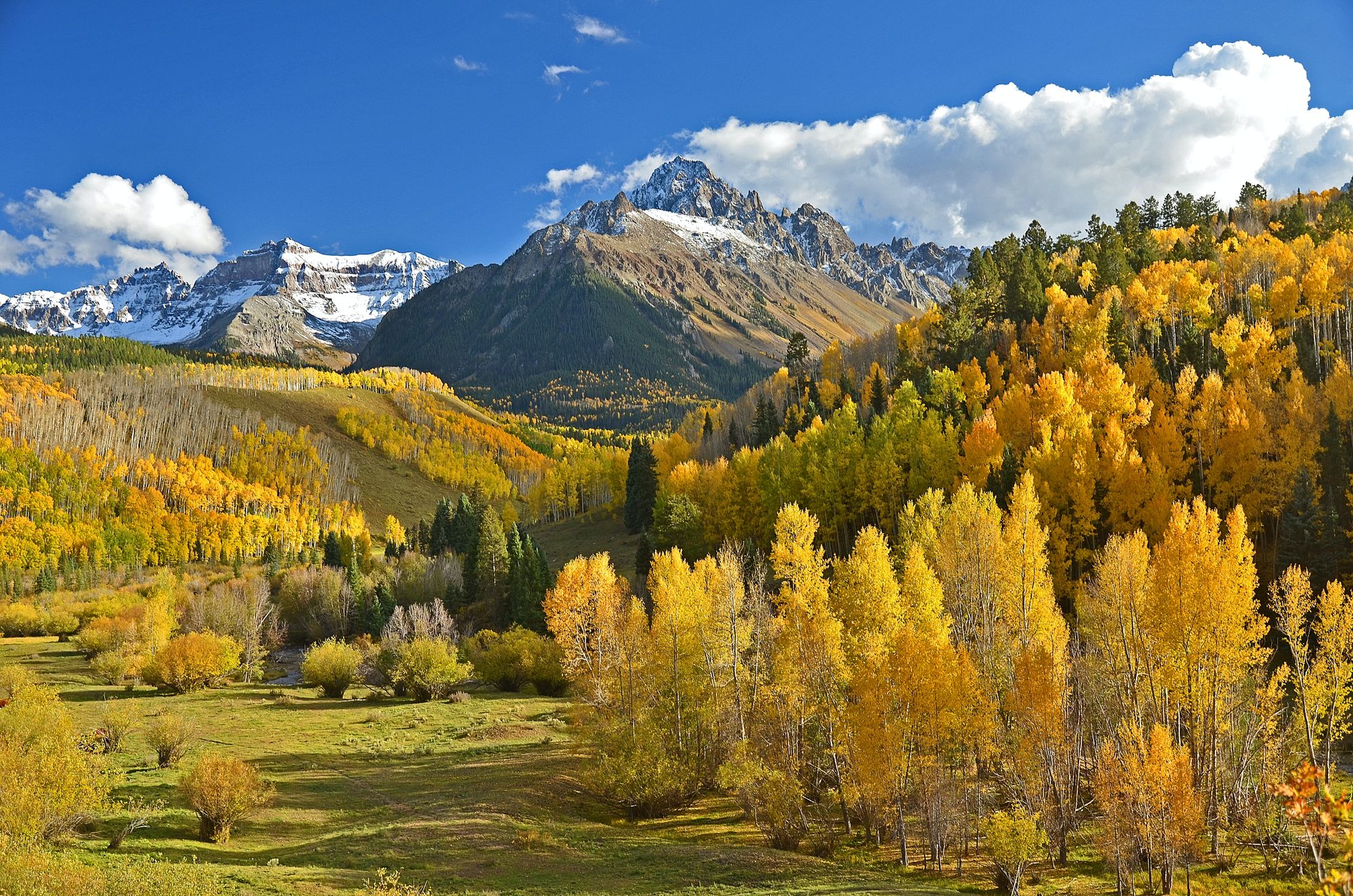 Jul 11, 2023
Colorado, renowned for its diverse landscapes and magnificent natural beauty, is an idyllic vacation destination.
Home to vast mountain ranges, picturesque valleys, tranquil lakes, and charming towns, the state offers an array of activities and attractions for all types of travelers.
Amid this natural splendor, you can find numerous vacation home rentals, including cozy cabins, that allow you to fully immerse yourself in the Colorado experience.
Finding Your Ideal Vacation Rental in Colorado
Colorado offers a range of vacation rentals to suit any preference. Whether you're seeking a secluded mountain cabin or a luxury condo in a bustling city, there's a rental for you in this stunning state.
Identifying Your Needs
The first step towards finding your dream vacation rental is recognizing what you need and want from your temporary home-away-from-home. Here are several crucial factors that you should take into consideration:
Location: Colorado is a state of diverse geographical wonders. If you're an avid adventurer who yearns for hiking or skiing, a cabin tucked away in the Rocky Mountains could be your ideal pick.
For those seeking a serene retreat, consider a lakefront property for a tranquil ambiance. If city attractions, restaurants, and shopping are on your agenda, look for rentals in vibrant cities like Denver or Boulder. The key is to consider the activities and attractions you want to explore during your stay.
Size: The size of your rental should accommodate everyone in your group comfortably. For a couple's retreat, a romantic one-bedroom cabin may be the perfect fit.
If you're planning a family reunion or a trip with friends, larger houses with multiple bedrooms and bathrooms will provide enough space for everyone. Some rentals also offer extra sleeping arrangements like pull-out couches.
Amenities: The amenities that a rental provides can greatly enhance your vacation experience. A fully-equipped kitchen can be crucial if you plan to cook meals. Wi-Fi is often a must for those who need to stay connected or those planning a workation.
Additional amenities such as a fireplace, hot tub, outdoor grill, or even a game room can turn a good vacation into a great one. Consider your lifestyle and the weather during your stay to determine what amenities are important to you.
Researching Vacation Rentals & Cabins in Colorado
After pinning down your requirements, it's time to delve into the exciting process of researching and shortlisting potential vacation rentals.
Browse Online Platforms: Online vacation rental platforms provide an extensive range of listings complete with photos, descriptions, prices, availability, and user reviews.
Websites like Airbnb, VRBO, and Booking.com allow you to filter search results based on your needs and preferences. But don't be shy to investigate further. On Vacation Home Rents you will find some interesting and affordable offers for Colorado, as well.
Read Reviews: Reviews from previous guests provide valuable insights into what you can expect from the rental and the host. Look out for mentions of cleanliness, accuracy of the listing, communication with the host, and any other factors that are important to you.
Book in Advance: The best rentals, particularly those in popular locations or with special features, get booked up fast.
This is especially true during peak seasons, which in Colorado includes both the winter ski season and the summer hiking season. To secure your top choice, start your search early and book as soon as you've made your decision.
By thoroughly identifying your needs and carefully researching available options, you're sure to find the perfect vacation rental that will serve as your comfortable base as you explore the stunning landscapes and intriguing attractions of Colorado.
Experiencing Colorado's Natural Beauty
Colorado's striking landscapes, defined by lofty mountains, serene lakes, and endless stretches of wilderness, offer an unparalleled haven for nature lovers. A well-located vacation rental can serve as your gateway to experiencing these enchanting natural wonders first hand.
Mountain Adventures
Nestled in the heart of the American West, Colorado is renowned for its Rocky Mountain terrain, an area ripe for a myriad of outdoor adventures. Staying in a mountain-based vacation rental not only grants you stunning views but also provides easy access to a range of exhilarating activities. Depending on the season, here are a few you can indulge in:
Hiking: Colorado's trails lead you through diverse terrains, each presenting its own breathtaking vistas. The Maroon Bells near Aspen, the Longs Peak in Rocky Mountain National Park, and the Pikes Peak in Colorado Springs are just a few of the many rewarding hikes the state offers.
Mountain Biking: From challenging singletrack trails to gentle dirt roads, there's a route for every level of cyclist. Iconic trails include the Monarch Crest Trail and the 401 Trail in Crested Butte.
Skiing and Snowboarding: With over 25 ski resorts, Colorado is a winter sports paradise. World-famous resorts such as Vail, Aspen, and Breckenridge offer slopes for all abilities, from beginners to experts.
Lakefront Relaxation
For those who prefer a slower-paced vacation, a rental near one of Colorado's tranquil lakes could be the ideal choice. These serene locations provide the perfect backdrop for a range of leisurely activities or simply for lounging and enjoying the peace and quiet. Here are some ways you can unwind by the lake:
Fishing: Colorado's clear, cool lakes are teeming with a variety of fish, including trout, salmon, and bass. Whether you're a seasoned angler or a novice, casting a line in the peaceful early morning or late evening can be a delightful way to relax.
Boating: From kayaking and canoeing to paddleboarding, boating is a popular lakefront activity. Rentals are often available from local marinas.
Swimming and Sunbathing: Many of Colorado's lakes have designated swimming areas. On a warm day, there's nothing like a refreshing dip followed by lounging on the shore with a good book.
Regardless of where your interests lie, there's a perfect vacation rental waiting for you in Colorado. Whether it's a cozy cabin in the heart of the mountains or a lakefront cottage with panoramic water views, your chosen retreat will serve as the perfect base for exploring the captivating natural beauty of this diverse state.
Exploring Colorado's Cultural Attractions
In addition to its natural beauty, Colorado boasts numerous cultural attractions. A well-located vacation rental can serve as a convenient hub for exploring these sites.
Visiting Charming Towns
Colorado is filled with charming towns, each with its unique character. Towns like Aspen, Boulder, and Telluride offer a range of attractions, from historic sites and museums to fine dining and shopping.
Enjoying Local Festivals
Throughout the year, Colorado hosts a variety of festivals celebrating everything from music and film to food and local culture. Staying in a vacation rental allows you to experience these events like a local.
Final Considerations
Finding the perfect vacation home rental in Colorado is the first step toward a memorable getaway.
Whether you're looking for an adventure-filled trip in the heart of the Rocky Mountains, a relaxing vacation by a serene lake, or a cultural exploration of Colorado's charming towns, there's a rental that perfectly suits your needs.
So, start planning your trip and get ready to discover the tranquil beauty of Colorado from the comfort of your vacation home rental. From vacation rentals and cabins to outdoor adventures and cultural attractions, the experiences you'll gain in Colorado will create lasting memories.