What Cost-Effective Home Improvements Raise Your Home's Value The Most?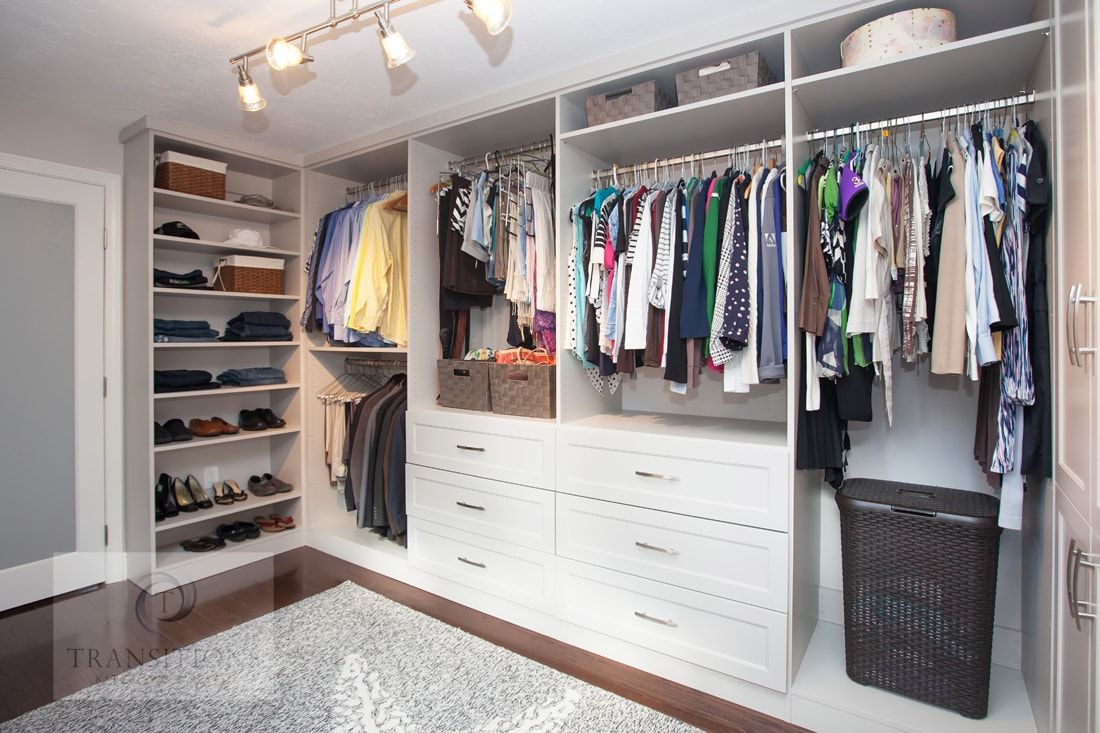 Nov 10, 2023
Enhancing the value of your home before putting it on the market doesn't necessarily require a complete overhaul or high-end upgrades. In fact, some of the most effective ways to boost your property's worth are also the most cost-effective. From custom storage solutions to creating a more open living space, let's explore the home improvements that promise the best return on your investment.
Add a Custom Walk-in Closet
According to a report from Realtor.com, homes with walk-in closets sell for about 26 percent more than those without. The reason? Potential homebuyers view custom closets as a mark of sophistication and organization. This improvement ranks high in the minds of buyers because it directly affects daily life. A well-designed walk-in closet optimizes space, reduces clutter, and adds an air of exclusivity to the master bedroom.
Cost-wise, the installation of a custom walk-in closet can vary greatly, depending on size and materials, but even a modest investment can yield a sizable return. My Closet Guys, the leading provider of custom closets in Maryland, offers free design consultations and quotes, and the project all-in may cost less than $3,000. The return is fantastic, because not only will it improve the value of your home by more than $3K, but it will differentiate you from other homes on the market.
Opening Up Your  Floorplan
Tearing down an interior wall to create an open floor plan can make your home feel larger, brighter, and more welcoming. The National Association of Home Builders (NAHB) reported that 85 percent of millennials prefer open floor plans, and the demand for this layout extends beyond this demographic.
Removing a wall is often less expensive than adding square footage, as it's mostly labor and disposal, with minor material costs. However, it's crucial to consult with a structural engineer to ensure the wall isn't load-bearing. HomeAdvisor estimates that homeowners spend an average of $300 to $1,000 to remove a non-load-bearing wall, a small price for the significant impact on your home's appeal and functionality.
The real value comes from the perception of more space. A study by Zillow found that listings with open floor plans sold for 7.4 percent more on average than those with more compartmentalized layouts. While the actual increase in value will vary depending on the market and the home, the cost-to-value ratio for this improvement is favorable.
Waterproofing the Basement
You don't even need to necessarily finish your basement to improve your home's resale value. Waterproofing your basement can turn a space that's often a liability into a valuable asset. A damp or leaky basement can be a significant deterrent to buyers, potentially affecting the structural integrity of the home and posing health risks due to mold growth. Addressing these issues not only prevents potential buyers from walking away but also adds usable square footage to your home.
The cost of waterproofing can range widely, from a few hundred dollars for minor repairs to several thousand for more comprehensive systems like french drains. However, the return on investment can be substantial. According to the 2019 Remodeling Impact Report from the National Association of Realtors (NAR), waterproofing your basement has a 70 percent return on investment, not to mention the prevention of future costs related to water damage, which can exceed the waterproofing expenses manifold.
According to Arise Constructions, the leading contractor for foundation repair in Littleton, CO, it can cost tens of thousands of dollars to fix sinking foundations or cracked foundation walls. However, adding sump pumps, grading around your home, installing high end gutters and downspouts, and other water mitigation strategies can head this issues off at the pass.
Additional Cost-Effective Improvements
Beyond the specific projects mentioned above, there are numerous cost-effective improvements that homeowners can undertake to add value. Consider the following:
Painting Your Home
Fresh paint in modern, neutral colors can make a home feel new. The cost of painting a room can be as low as $200 if you do it yourself, and according to Consumer Reports, it can increase your home's value by 1-3 percent. A good house painter can sand and clean the exterior of your home, choose a flattering and in-vogue color or finish, and get your home painted for a reasonable fee. You can even use a limewash technique if your home has brick on the exterior.
Landscaping Around Your Home
The American Society of Landscape Architects (ASLA) suggests that an attractive and well-maintained landscape can add approximately 10 percent to the value of your home. Even basic landscaping, like lawn care and planting perennial plants or shrubs, can have a significant return on investment.
Energy-Efficient Upgrades
Replacing old windows with energy-efficient ones, adding attic insulation, or upgrading to energy-efficient appliances can not only save money on utility bills but also attract energy-conscious buyers. The US Department of Energy estimates that these updates can get you a return of 75-100 percent at resale.
Minor Kitchen Remodel
Instead of a costly full kitchen renovation, consider a minor remodel like repainting cabinets, upgrading hardware, or replacing appliances. The NAR's 2019 Remodeling Impact Report lists a minor kitchen remodel as having an 80 percent cost recovery. It's usually one of the first rooms a potential buyer will look at.
Cost-effective home improvements like adding a custom walk-in closet, opening up the floor plan, and waterproofing the basement can offer some of the best returns on investment when it comes to raising your home's value. Not only do these projects enhance the livability of your space, but they also make your home more attractive to potential buyers, ensuring that when the time comes to sell, you'll be well-positioned in the competitive real estate market.