Cost of Living in Marietta, GA – How Affordable is Marietta?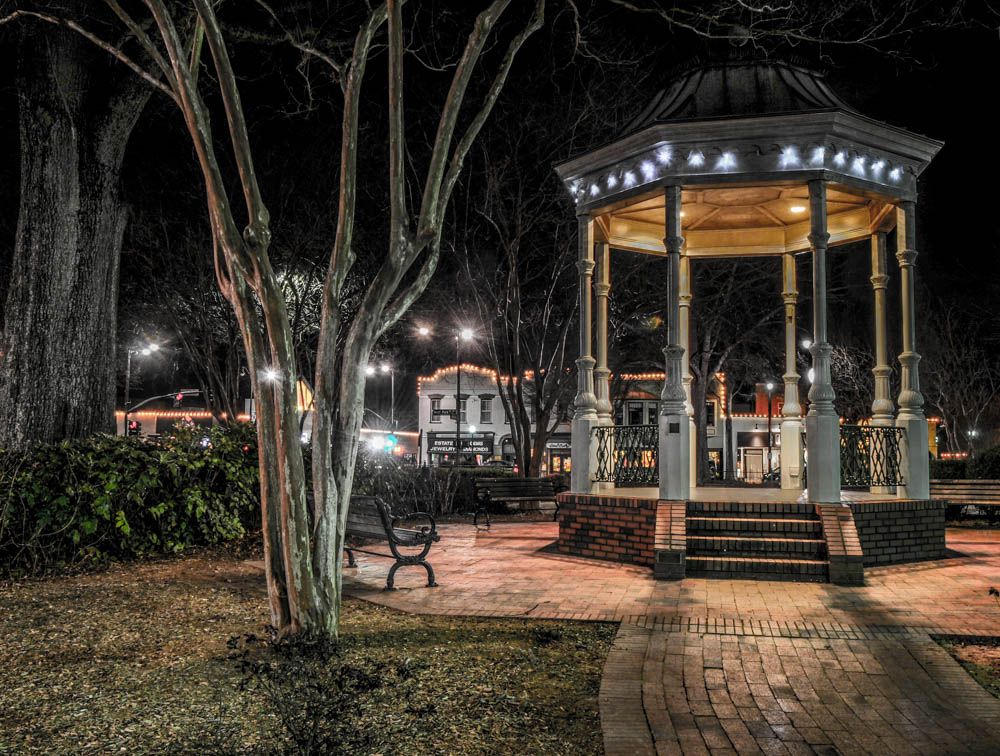 Aug 1, 2023
In the heart of Georgia lies the appealing city of Marietta. Known for its significant historical attractions, vibrant downtown area, and top-notch school system, Marietta holds a certain charm that's hard to resist. Yet, as enticing as these attributes are, the cost of living in Marietta, GA, is a crucial factor that prospective residents must seriously consider.
Taking a closer look at the cost of living in Marietta, GA, is a pivotal step for anyone contemplating a move to this Southern jewel. The city, with its array of desirable neighborhoods, stunning parks, high-ranking schools, and quality healthcare, offers a well-rounded lifestyle that justifies the cost.
After all, the true measure of a city's affordability isn't merely the expenses but the quality of life it provides in return. Therefore, understanding the cost of living in Marietta, GA, is a critical part of the decision-making process for potential movers. Atlanta Moving Solutions in Marietta, GA can assist you on relocating there after the important decision whether you want to move or not.
About Marietta, GA
Located just northwest of Atlanta, Marietta is the Cobb County seat and one of the largest suburbs in the metropolitan Atlanta area. The city boasts a wide range of neighborhoods, fantastic parks, quality healthcare, and top-tier schools, making it a desirable place to live.
Why the Cost of Living in Marietta, GA Matters
No matter how attractive a city is, it's crucial to take into account the cost of living. And Marietta, despite its charms, is no different. But affordability isn't only about housing prices. It encompasses the overall cost of living, including the expenses for food, healthcare, transportation, and entertainment. To truly understand if you can afford to live here, let's dissect the cost of living in Marietta, GA, piece by piece.
Dissecting the Cost of Living in Marietta, GA
Housing Costs in Marietta
Housing typically is the most significant chunk of any household's budget.
Rental Prices
If you're considering renting in Marietta, the costs can be more manageable than other parts of the metro Atlanta area. On average, you can expect to pay anywhere from $1,200 to $1,500 per month for a two-bedroom apartment in Marietta.
Home Ownership Costs
Homeownership, on the other hand, may be a bit pricier. As of this writing, the median home price in Marietta hovers around $350,000. While this is above the national average, it's important to note that this is still significantly lower than in many other major cities.
Food and Groceries Expenses
Dining Out
Marietta has a wide array of dining options, from budget-friendly fast food to more luxurious establishments. On average, a meal at an inexpensive restaurant would cost around $15, while a three-course meal for two in a mid-range restaurant might set you back by about $50.
Home Cooking
If you prefer cooking at home, groceries in Marietta are about on par with the national average. Of course, your actual expenses will vary depending on your dietary needs and preferences.
Health Care Expenses
Health Insurance
Marietta residents typically spend less on healthcare compared to the national average. This is largely due to the high number of healthcare providers and options in the area, including top-rated hospitals and clinics.
Out-of-Pocket Costs
For out-of-pocket costs, these can vary widely. It would be wise to consider these expenses as you calculate your cost of living.
Transportation Costs
Car Ownership
Owning a car in Marietta can be relatively affordable. Gasoline prices are generally lower than the national average, and the city's infrastructure supports smooth driving experiences.
Public Transportation
Public transportation, while not as widespread as in larger cities, is a viable option for many residents. Fares for local buses run by CobbLinc start at $2.50 for a one-way trip.
Entertainment and Miscellaneous Costs
Entertainment Venues
When it comes to entertainment, Marietta offers a variety of options. Many attractions, like the Marietta Square or Kennesaw Mountain National Battlefield Park, are free or low-cost.
Fitness and Recreation
The city also has numerous gyms and fitness centers. Membership costs can range from $10/month for basic gyms up to $100/month for high-end facilities.
Comparing the Cost of Living in Marietta to Other Cities
Marietta vs Atlanta
If we compare the cost of living in Marietta, GA, to nearby Atlanta, Marietta comes out as a more affordable option, especially in terms of housing.
Marietta vs Savannah
On the other hand, compared to Savannah, another popular city in Georgia, Marietta is slightly more expensive. This is primarily due to higher housing costs.
Weighing the Pros and Cons of Living in Marietta, GA
Every city has its pros and cons, and Marietta is no exception. Its advantages include a rich history, a strong sense of community, excellent schools, and quality healthcare. The higher-than-average cost of housing can be a downside for some. But when you weigh these against the overall cost of living in Marietta, GA, many find it quite reasonable.
The Affordability of Marietta, GA
When considering the affordability of Marietta, GA, there are several important factors to weigh. It's not just about the raw numbers, but also what those numbers mean in the context of the lifestyle and amenities that the city offers.
The average cost of living in Marietta, GA, can vary widely depending on your lifestyle, needs, and preferences. This includes everything from housing and healthcare to groceries, transportation, and leisure activities.
That said, the average cost of living in Marietta, GA, is perceived as reasonable by many of its residents, primarily due to the quality of life the city offers. In return for the cost, residents enjoy excellent public services, a vibrant social scene, and easy access to a variety of recreational activities.
It's also important to remember that the average cost of living in Marietta, GA, is impacted by factors such as inflation and economic conditions, so it's essential to keep an eye on these trends when considering a move to the city. The decision ultimately depends on one's personal financial situation and lifestyle preferences, and how these align with what Marietta has to offer.