Cost of Living in Olathe, KS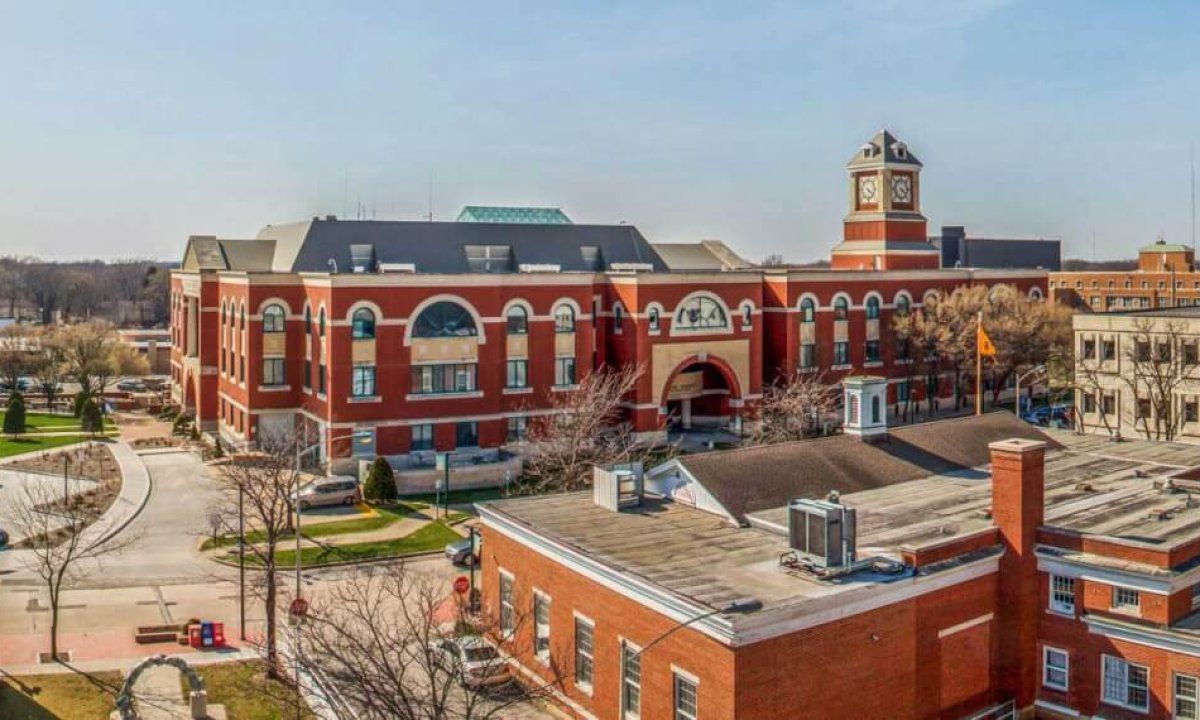 Aug 1, 2023
If you're considering a move and looking for a destination that offers an affordable lifestyle, quality amenities, and a strong job market, a reputable moving company might just have Olathe, Kansas, on its list of recommended cities. Before reaching out to a moving company, it's essential to have a thorough understanding of the cost of living in your prospective city. For a moving company, the destination city's cost of living plays a pivotal role in guiding clients about their moving decisions.
Olathe, a hidden midwestern gem, can be an enticing prospect for many. As one of the largest cities in Kansas, it blends affordability with a high standard of living, making it a prominent suggestion from many moving companies. However, to fully understand why movers may recommend Olathe, we'll need to take a deep dive into the specifics of its cost of living.
Overview of Olathe, KS
Geography and Demographics
Olathe sits in northeastern Kansas and serves as the state's fourth-largest city with a diverse population of over 140,000. As part of the Kansas City metropolitan area, residents get to experience a balance of suburban comfort and big-city amenities. The main question, however, remains: does this midwestern city really deliver in terms of affordability?
Economy and Job Market
The economy in Olathe is a vibrant tapestry of various sectors including education, healthcare, and retail trade. Big names like the Olathe School District, Garmin, and the City of Olathe rank as top employers. With unemployment rates typically lower than the national average, the city proves to be a promising place for job seekers. But what implications does this robust job market have on the overall cost of living?
Detailed Cost of Living Analysis
Housing
Housing inevitably plays a massive role in determining the cost of living in any region.
Rental Costs
If you're leaning towards renting, the average cost for an apartment in Olathe sits slightly below the national average. The typical rent for a one-bedroom apartment in the city center stands around $1,000, making it relatively affordable compared to many other American cities.
Homeownership Costs
For those considering buying a home, Olathe impresses with a high rate of homeownership. The median home prices are significantly lower than those in pricier coastal cities, offering accessibility to homeownership for a wider range of income levels.
Food and Groceries
Daily expenses such as food and groceries are a key part of the cost-of-living equation. In Olathe, these costs align closely with the national average. This means feeding a family here won't stress your budget excessively.
Transportation
While Olathe's public transportation system doesn't rival that of larger cities, it still serves the community effectively. Many residents depend on personal vehicles, and the costs of gasoline and maintenance are on par with or slightly below the national average.
Healthcare
Healthcare, another crucial component of living costs, is generally cheaper in Olathe than the national average. This is a significant plus for families and retirees considering making Olathe their home. And if you want to move there you should consider movers near you!
Taxes
When it comes to taxation, Kansas implements a progressive state income tax. Although the sales tax in Olathe is above the national average, the property taxes are comparatively low, which tends to work favorably for homeowners.
Comparison with National Average
When you weigh all these factors, the cost of living in Olathe, Kansas, is lower than the national average. While some expenses, like sales tax, are above average, others like housing and healthcare, are significantly below.
Living Experience in Olathe
Beyond the mere numbers, Olathe offers a rich and rewarding living experience. The city boasts a plethora of recreational activities, top-notch schools, and a strong community spirit that makes it a great place to call home.
Educational Opportunities
Fortunately, Olathe hosts a well-regarded school district, and it's also within easy reach of several higher education institutions. Whether you have young children or are looking to further your own education, Olathe has plenty to offer.
Quality of Life in Olathe
Family Life
Olathe is an excellent city for raising a family. It boasts safe neighborhoods, outstanding schools, and numerous parks and recreation facilities. The city regularly ranks high for family friendliness, making it a preferred location for many families.
Senior Living
Olathe's lower-than-average healthcare costs and peaceful suburban atmosphere make it a desirable place for retirement. There are multiple retirement communities and senior services that ensure comfortable living for older adults.
Diversity
With a population of over 140,000 people, Olathe is a diverse and inclusive city. People of all backgrounds can find a welcoming community here. The city also hosts numerous cultural events and festivals throughout the year, contributing to its vibrant social scene.
Conclusion
All things considered, Olathe stands as a compelling option for anyone considering a move to the Midwest, and it's easy to see why a moving company would recommend it. With its diverse economy, accessible job market, and reasonable cost of living, Olathe offers potential residents a high standard of living. It's no wonder that many moving companies have this city on its radar.
Should you decide to take the leap and move to Olathe, choosing the right moving company can make the process significantly smoother. With Olathe's robust sense of community and vibrant lifestyle adding to its appeal, your chosen moving company will no doubt support your decision. Remember, a good moving company does more than move your belongings; it helps you transition into a new phase of life, just like moving to Olathe would signify.
FAQs
How does the cost of living in Olathe compare to other cities in Kansas?
Olathe is slightly more expensive than the Kansas average but is cheaper than some larger cities like Overland Park.
What are the average salaries in Olathe?
The average salary in Olathe is around $55,000, which is comparable to the national average.
How is the job market in Olathe?
Olathe has a strong job market, with key industries including education, healthcare, and retail.
What is the housing market like in Olathe?
The housing market in Olathe is healthy, with both rental and home-ownership options being more affordable than the national average.
Is Olathe a good place to retire?
With its lower-than-average healthcare costs and quiet suburban atmosphere, Olathe is an attractive place for retirement.