Cost of Living in San Antonio - Complete Guide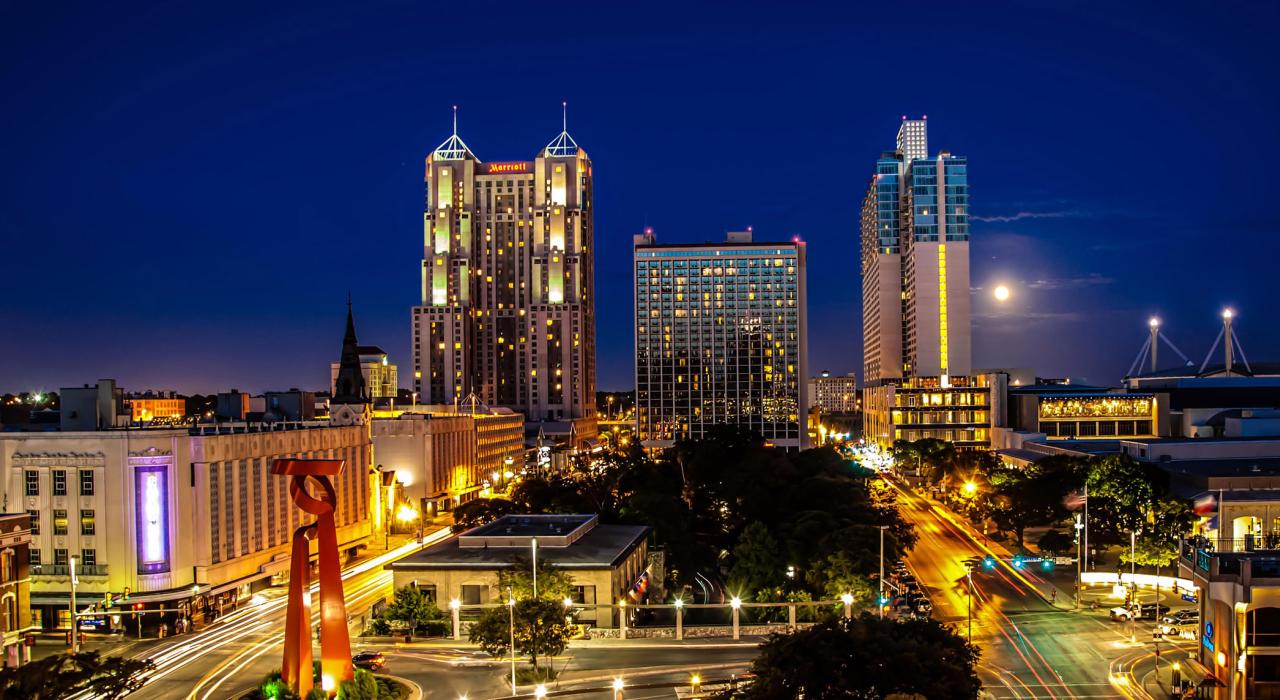 Aug 1, 2023
With a unique blend of modern city life and rich historical tapestry, San Antonio presents an appealing living proposition. This city, known as the "Alamo City," is noted for its heritage, diversity, and inviting cost of living. For individuals and families seeking a balance between affordability and quality of life, San Antonio can be an excellent choice.
The cost of living in San Antonio offers a surprising contrast when compared to other major cities across the United States, with a notably reasonable standard of living that is hard to ignore.
If you're considering a move to San Antonio, it's essential to have an understanding of the cost of living in San Antonio to plan your finances accordingly. This is especially important for those contemplating relocating from cities with a higher cost of living.
Having the right moving company, such as the Evolution Moving Company San Antonio TX, can also significantly ease the process. In this guide, we will break down the various components of living costs in San Antonio, providing a comprehensive overview that should aid anyone considering a move to this vibrant city.
The Appeal of San Antonio
San Antonio is known for many things: its unique blend of Texan and Mexican cultures, the famous River Walk, the historical Alamo, and a cost of living that's quite inviting.
Weather
First, the weather. San Antonio experiences a humid subtropical climate. This translates to hot, lengthy summers and mild winters. The climate means outdoor activities are nearly always on the agenda when living in San Antonio, making it an exciting prospect for those who love the outdoors.
Community
The sense of community is another factor that enhances the allure of living in San Antonio. This city prides itself on a friendly, warm, and welcoming community. San Antonio's rich cultural diversity is widely celebrated with numerous events, festivals, and traditions throughout the year. For newcomers, this means an easier time settling in and making new connections.
Employment
Employment opportunities are vital when considering the cost of living in San Antonio. The city has a strong, diverse economy with a range of job opportunities across sectors like healthcare, education, military, and tourism. This economic diversity contributes to a relatively low unemployment rate.
Detailed Cost Breakdown
A deep dive into the cost of living in San Antonio necessitates an examination of specific living costs, including housing, utilities, food, transportation, healthcare, and entertainment.
Housing
Housing is often the most significant expenditure for most people. The cost of housing in San Antonio is pleasantly lower than the national average. Whether you're planning to rent or buy a home, the housing market in San Antonio is accessible across various income levels. This affordability is a considerable relief for those thinking about making San Antonio their home.
Utilities
Next up are utilities, encompassing costs for electricity, water, and gas. In San Antonio, these are also generally lower than the national average. However, it's worth noting that these costs can fluctuate depending on the time of year and individual usage.
Food and Groceries
Let's move on to food and groceries. When living in San Antonio, you'll find the cost of groceries aligns with the national average. There's a wide selection of fresh, local produce available at numerous farmers' markets. Plus, various grocery stores cater to different dietary needs and preferences.
Transportation
Public transportation in San Antonio is affordable, efficient, and a good option for those looking to cut down on personal vehicle costs. For car owners, gas prices here are typically below the national average, which contributes to the manageable cost of living in San Antonio.
Healthcare
When it comes to healthcare, costs in San Antonio are a tad above the national average. This increase is somewhat offset by the presence of several top-rated health facilities and specialists in the city, ensuring you have access to excellent healthcare services when living in San Antonio.
Entertainment
The cost of living in San Antonio also includes entertainment expenses. The city offers a plethora of entertainment options catering to various tastes and budgets. From dining out to visiting iconic local attractions like the Alamo or the River Walk, there's never a dull moment in San Antonio.
How to Save on Living Costs
Living in San Antonio offers several opportunities to save on costs. Public transportation or carpooling can significantly reduce commuting costs. Shopping at local farmers' markets often allows for savings on fresh produce. Free or low-cost entertainment options, such as public parks or local community events, are also worth exploring.
Final Thoughts
Living in San Antonio presents a unique blend of history, culture, and modern city life. Along with an affordable cost of living, San Antonio offers a vibrant community and diverse employment opportunities.
Moving to San Antonio
If you're considering a move to San Antonio, this guide should help you understand the costs involved. It's a great city with a lot to offer, and the cost of living in San Antonio is just one of its many appealing features.
Preparing Financially
While San Antonio's costs are generally lower than other major cities, financial preparation remains essential. Careful budgeting and taking into account all potential expenses can ensure a smooth transition to living in San Antonio.
Thoughts On Cost Of Living in San Antonio
San Antonio's allure goes beyond its rich history and vibrant culture; it extends to the cost of living. The cost of living in San Antonio often surprises new residents and potential movers due to its relative affordability when compared to other major cities in the US. While each individual's expenses will vary depending on personal lifestyle, income, and family size, the overall cost of living in San Antonio remains an appealing factor.
As of 2023, the cost of living index in San Antonio stands at 93.2, which is lower than the US average of 100. This means that San Antonio residents, on average, spend less on essential costs such as housing, food, and healthcare compared to the national average. The median home cost in San Antonio is around $185,500, significantly lower than the national average of approximately $231,200. When it comes to groceries, the index sits comfortably at 89.4, implying that food costs are also below the national average. These numbers, along with the other cost factors discussed in this guide, make the cost of living in San Antonio an inviting prospect for those considering relocation.