Creative Ways To Improve The Design Of Your Home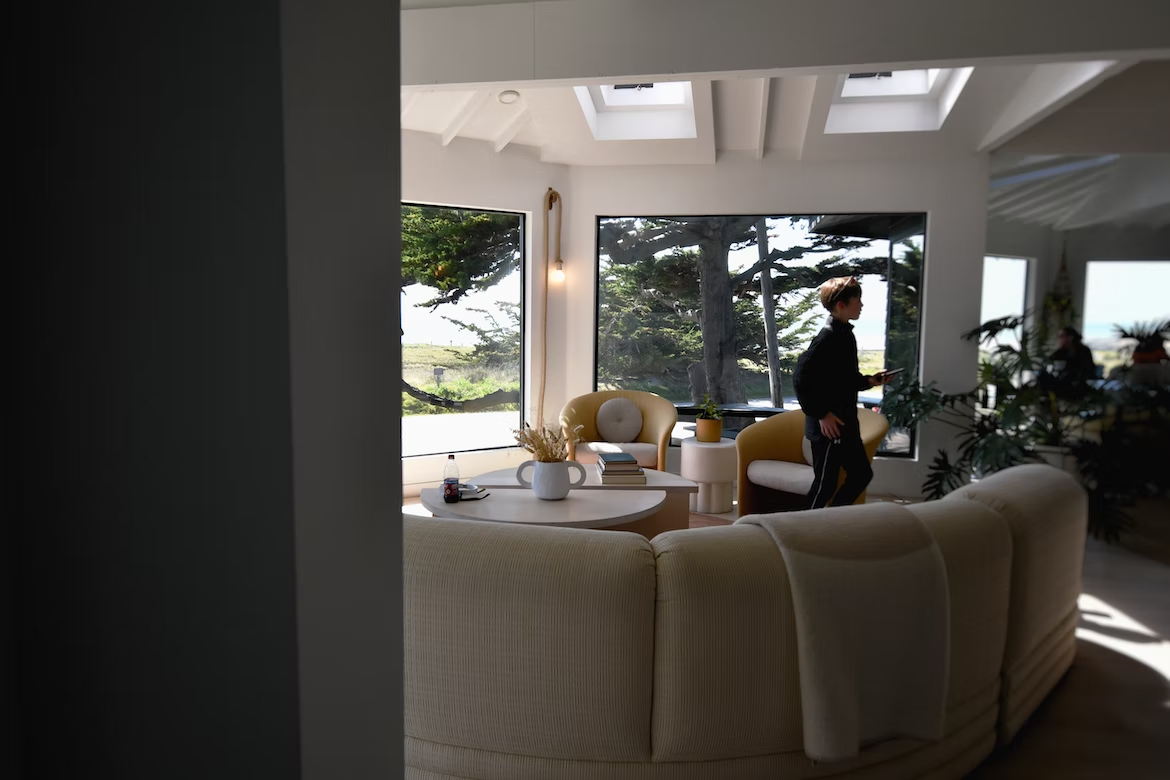 Feb 16, 2023
Are you seeking creative solutions to elevate the style of your home? Whether it's adding a new coat of paint, replacing outdated furniture, or rearranging the layout, there are many creative ideas that can help to make your home more stylish and inviting. From incorporating accent pieces to choosing a cohesive color palette, these tips will help you create an interior that is both functional and aesthetically pleasing.

Choose a style

Deciding on a style is the first step in creating a cohesive design. Are you drawn to modern, minimalistic decor or do you prefer traditional pieces? Once you determine your preferred style, it will be easier to find furniture and accessories that fit this aesthetic. Perhaps you are asking yourself: Why have an antique rug? Well, it can help to add a bit of character and bring visual appeal to your home. Antique and vintage pieces can be found at local thrift shops and online stores, so there are plenty of options available.

Add accent pieces

One of the most impactful ways to improve the design of your home is by adding accent pieces. These items can be anything from a piece of artwork to a vase, or even a throw pillow. Not only will these items add texture and detail to the room, but they also provide a great opportunity for you to express your personal style. For instance, modern accents such as geometric shapes or bright colors can help to create an edgy, contemporary look. You can also find one-of-a-kind items that will help set your space apart from everyone else's.

Don't forget to add some plants

Plants are a simple yet effective way to add a touch of life to your home. Not only do they look great, but they also provide numerous health benefits such as increased oxygen levels and improved air quality. There are many types of plants that can thrive indoors, so you're sure to find something that fits the style of your home. Consider putting up some hanging plants or investing in a potted tree to add depth and texture to your space. A good idea for a low-maintenance plant is a succulent since they require minimal care and have an exotic look. You can even purchase plant stands and planters that match the style of your furniture to add a more cohesive look.

Choose a cohesive color palette

To bring a more seamless aesthetic to your home, think about developing an intentional color palette throughout the area. Opt for shades that complement one another; neutrals with eye-catching pops of color are always in style! Furthermore, adding greenery and plants into the mix can provide a warm earthy element as well. By combining these two design principles, you're sure to have an inviting space all year round.

In addition, why not consider revamping your textiles? Purchasing a few extra blankets or throws for the couch could instantly give your living room an entirely fresh look and vibe. With such effortless transformations, you can easily take a traditional style and make it truly yours by infusing it with unique touches that reflect your individual taste!

Rearrange the layout
When it comes to the design of your home, the layout is just as important as any other element. Rearranging furniture can help create a more inviting atmosphere and open up space for activities or conversations. Before you start rearranging, consider how you want to use the area and what pieces of furniture are essential for that purpose. Also keep in mind traffic flow, as it's important to make sure that there is enough room for people to move around comfortably. With some careful planning and creative ideas, you can easily transform your home!

Switch out door knobs and handles

As a final touch, don't forget to upgrade your door knobs and handles. This might seem like a small detail, but replacing old hardware can give your home an instant facelift. Choose pieces that fit the overall design of your room, such as modern or vintage-inspired models.

For example, if you have a contemporary space, selecting sleek brass or chrome finishes might be the way to go. If a rustic aesthetic is desired, then wooden door knobs are a perfect choice. These pieces will surely enhance your space and give it more distinction! Additionally, finding hardware that unifies all areas of your home can be beneficial in creating a beautiful yet cohesive look.

Bring more light

When updating the design of your home, lighting is an essential consideration. Natural light should always be maximized if possible, so consider making use of any large windows present in the room. If natural light is not available, incorporating a few accent lamps or overhead lights can help to bring brightness and warmth into the space for a more inviting atmosphere!

Moreover, incorporating mirrors into the design can help to reflect light and make the space look bigger. With some careful planning and creative ideas, you can easily transform your home into a beautiful, enjoyable space!

Focus on atmosphere

When it comes to home design, remember that atmosphere is key. Fill your space with pieces that evoke a sense of peace and comfort, while still representing your personality. Keep in mind the layout of the room and how functionality and aesthetics come together to create an inviting environment for you and your guests.

You can alleviate stress and create a more enjoyable atmosphere by bringing in elements of nature, such as plants or flowers. With some simple changes to the design, you can easily transform your home into a beautiful and inviting space!

Create interesting wall art

As a final touch, don't forget to add interesting wall art. This can be anything from a framed painting to an array of photographs or wall hangings. Not only does this help liven up your space, but it also adds an additional layer of personality. Besides traditional artwork, you could also think about incorporating wall decals or even creative DIY projects. Remember to select pieces that will make a statement and truly represent your individual style!


Improving the design of your home doesn't have to be complicated. With these creative ideas, you can easily give any area a fresh new look and feel in no time at all. From choosing a style and adding accent pieces, to rearranging the layout and upgrading door knobs and handles, these tips will help you create an interior that is both functional and aesthetically pleasing. So get started today!