Discovering Luxury in Cyprus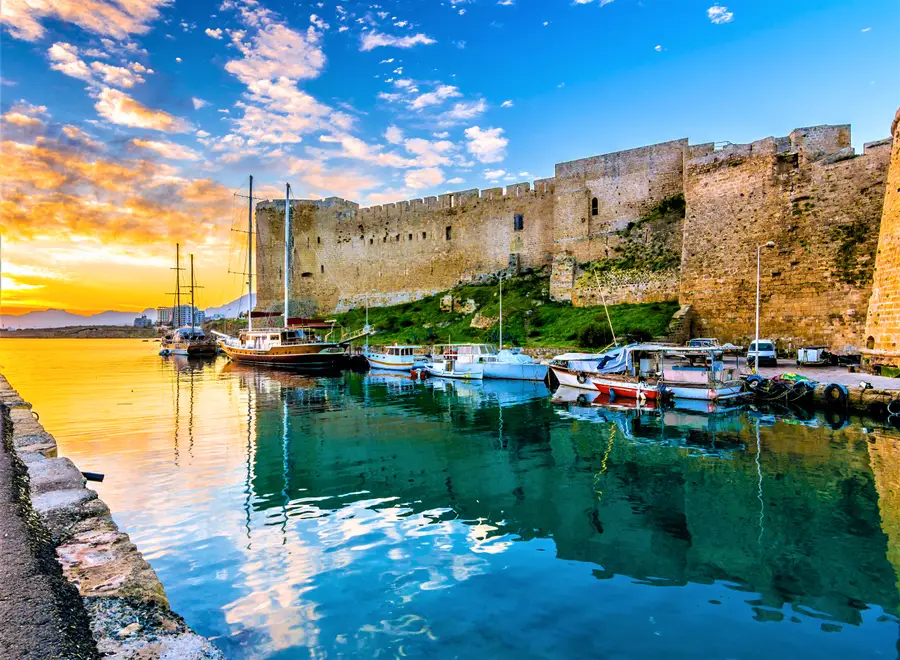 Sep 25, 2023

Welcome, luxury enthusiasts and high-end property seekers! Today, we're taking a lavish journey through the captivating island of Cyprus. Famous for its stunning landscapes and historical treasures, Cyprus also knows how to pamper visitors and residents with the finer things in life. From marina-side residences to hilltop havens, this Mediterranean gem is a haven for luxury living.
Travel and Real Estate in the Island's Premier Destinations
But the opulence doesn't stop at travel experiences. Cyprus is also home to an alluring elite real estate market, promising rewarding investments in its prime locations. So, whether you're a luxury traveler seeking your next extravagant getaway or an investor hunting for premium real estate in Cyprus, you're in for a treat. Get ready for a tour that sparkles with the promise of indulgent experiences and grand investment opportunities.

Luxe Living: The allure of Limassol Marina
Limassol Marina is an oasis of splendor where the high life meets the high seas. Nestled on the island's southern coast, Limassol Marina is more than just a port; it's a glamorous lifestyle destination, sharing the leader's place in the luxury travel scene and real estate market.
This place is a vibrant blend of sophisticated residences, high-end shopping, exquisite dining, and, of course, a breathtaking marina. Picture luxury apartments and villas practically dipping their toes in the crystal-clear water and revealing the boundless horizon over the Mediterranean Sea. If you're considering a luxury property investment in Cyprus, this marina-side wonder is worth a second glance. The real estate here promises a high-end lifestyle with modern amenities at your fingertips.
And let's not forget about the marina's appeal to high-end travelers. Designer boutiques offering the latest fashion trends, fine dining restaurants serving gourmet delights, and a dynamic nightlife scene are just a few perks of this area. Plus, with picturesque beaches and historical landmarks just a stone's throw away, the appeal extends beyond the marina itself.

Elevated Elegance: Aphrodite Hills
Aphrodite Hills, an award-winning resort, sits majestically in the hills overlooking Paphos, offering both an opulent lifestyle and enticing real estate opportunities. Aphrodite Hills is where natural beauty meets man-made elegance. Think carefully maintained golf greens, inviting infinity pools, and grand properties, all set against the backdrop of the stunning Cypriot landscape. It's a haven for those who value tranquility, beauty, and a touch of indulgence.
For the potential investor, Aphrodite Hills presents a rich selection of opportunities. The real estate here is diverse, ranging from modern apartments to expansive villas, all promising excellent amenities and breathtaking views. Imagine owning a property that doesn't just promise a luxurious lifestyle but also holds potential for profitable returns.
But Aphrodite Hills isn't just a hit with the real estate crowd. Luxury travelers are drawn to its first-rate golf course, relaxing wellness spa, and the premium dining options. Plus, its strategic location makes it a perfect base for exploring other attractions in Paphos. In Aphrodite Hills, you're not just investing in a property; you're buying a lifestyle marked by sophistication, serenity, and leisure.

Seaside Splendor: Ayia Napa and Protaras
Let's head back to the luxury hotspots of Ayia Napa and Protaras. These resort towns have long been favorites among sun-seekers and beach lovers. But look a little closer, and you'll discover they're also prime locations for luxury real estate.
Ayia Napa is more than just a party destination. Beyond its lively nightlife, you'll find a host of upscale experiences and luxury properties. From private villas located on the hillside to beachfront apartments with breathtaking sea panoramas, Ayia Napa is a treasure trove for discerning property buyers.
Protaras, known for its virgin coastline lapped by clear-blue waves, offers a quieter but equally luxurious experience. The real estate here is just as enticing, with a plethora of high-end properties perfectly positioned for spectacular sea views.
But what about the luxury travel experiences? Well, imagine lounging on one of the finest beaches in the world, dining in upscale restaurants with a menu of fresh Mediterranean delicacies, or enjoying a private boat tour around the coast. For the active traveler, there's also a range of water sports on offer.
Ayia Napa and Protaras are perfect examples of seaside splendor. They effortlessly blend the relaxed beach lifestyle with the appeal of a luxury getaway. As a bonus, they also offer promising real estate opportunities for those looking to invest in Cyprus's luxury property market.

Living it up in Cyprus: Your luxury investment adventure
We've delved into the marina lifestyle of Limassol, soaked up the high-end vibes in Aphrodite Hills, and lounged in the coastal luxury of Ayia Napa and Protaras. This journey has shown us one thing: Cyprus is not playing around when it comes to luxury. If you're an investor looking for an entry into the luxury real estate market, Cyprus is a strong contender. The blend of lifestyle offerings and robust property market makes it an attractive option.
Limassol Marina, with its exclusive waterfront developments, offers promising rental and resale prospects. Aphrodite Hills provides a different appeal with its resort-like living and upscale amenities, offering potential for strong rental yields, particularly from high-end tourists drawn to the golfing and spa facilities. Meanwhile, the coastal towns of Ayia Napa and Protaras serve up an enticing mix of holiday vibes and high-end living, making them potential gold mines for holiday rental investments.
But remember, real estate investment, particularly at the luxury level, requires careful planning. While we've spotlighted the luxury appeal of these areas, it's essential to consider your financial goals, risk tolerance, and market conditions. Research thoroughly, consult with local experts, and make an informed decision.
On the flip side, if you're a luxury traveler seeking your next indulgent getaway, Cyprus is waiting for you with open arms. Luxurious boutiques, haute cuisine, world-class spas, and private beaches – it's all there waiting for you. So, whether you're looking to invest in a slice of this Mediterranean paradise or planning to live it up on a luxury vacation, Cyprus offers a wealth of opportunities. If you're keen to dive deeper into Cyprus's luxury real estate market, don't hesitate to explore more on Cyprus-Real.Estate.