Effective Tips For Cleaning Your Rugs Like A Pro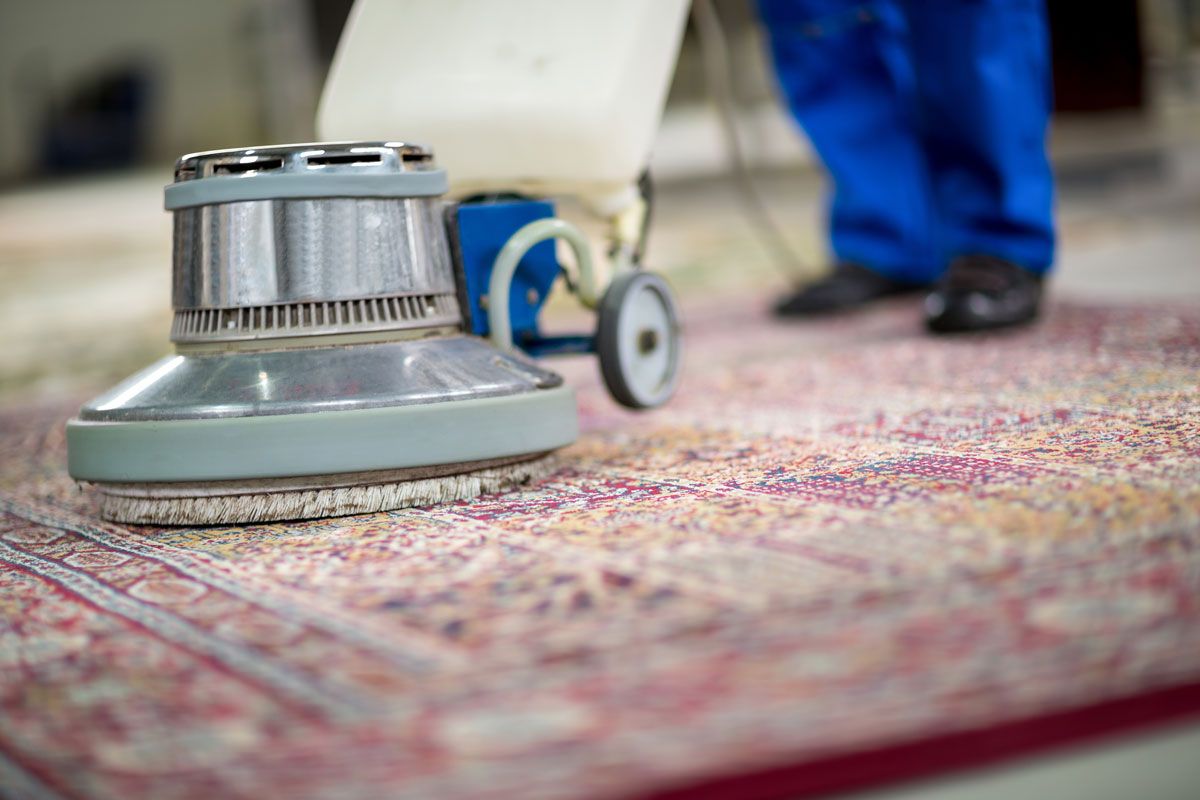 Feb 13, 2023
The Importance of Cleaning Rugs
Rugs are an important part of your home's decor. However, they can become cluttered with dust and dirt over time. Keeping your rugs clean will increase their longevity and make your home look more attractive.
Whether you own a large or small rug, especially white or cream-colored rugs, it is a good idea to clean it regularly. Dirt can build up over time, and can even contribute to allergies. You can also reduce the amount of dust in your carpet by vacuuming it periodically. If you have small children or pets, cleaning your rugs regularly can help them avoid getting sick. They can also save money on medications.
If your home has high traffic, rugs may have accumulated a lot of dirt and dust. Getting professional carpet cleaners to clean your rugs is a great way to maintain the health and beauty of your home. Cleaning your rugs often helps to remove deep-seated dirt, and will ensure that they last for years.
The main reason for cleaning your rugs is to make them look and smell better. You should use a rug shampoo to make sure the stains and odors are gone. When cleaning, be sure to blot up any excess water.
Hacks For Cleaning Rugs Like a Pro
In this article, we are going to take a look at a few different hacks for cleaning your rug like a pro. You will be amazed by the results that you can achieve with these simple tricks.
Baking Soda
If you have a lot of carpets in your home, it might be time to consider using baking soda for cleaning your carpets. This product is great at absorbing odors and can remove stains and grease from your floors. However, you need to use it in moderation and follow some basic tips.
First, make sure the area is dry. Sprinkle some baking soda over the stain and leave it for a few hours. After the stain is removed, you can vacuum up the baking soda.
Second, you want to clean the stain as thoroughly as possible. You can do this by blotting the stain with a damp, clean towel.
Salt
It is important to take proper care of your wool rugs. Wool rugs are hard to dry and may cause mold. You should use warm water and vinegar to clean them. The bottom layer of wool fibers attracts water.
If you want to keep your rugs clean and fresh, you should clean them regularly. This will make your carpet last longer and keep it smelling fresh.
Salt can also be used to remove stains on your carpet. Use a nylon brush to scrub off the salt. Depending on how dirty your rugs are, you may need to vacuum them up to remove the salt.
You can also make your cleaning shampoo. This is the best way to get rid of stains. Try using baking soda or white vinegar. These two ingredients are both natural and inexpensive.
Dish Soap
One of the best ways to make sure that your home looks its best is by making sure that you keep it clean. This is not only good for your home's ambiance, but it can also extend the life of your carpets. Depending on the type of flooring you have, there are several options for cleaning up spills and dirt. In addition, you might want to consider hiring a professional to clean your rugs.
A few days ago, you may have had a large oily dish stain on your white or light-colored floor. It's not only annoying to look at, but it can also be quite costly to fix. Luckily, it's easy to get your hands on some of the most cost-effective cleaning solutions. Dish soap is a great choice. The key is to apply the appropriate amount of liquid. Don't be tempted to pour it all in. Keep a cloth handy and blot up any excess.
Ice Cubes
Ice cubes are a great way to cool off in the summer, but they also have a few tricks up their sleeves when it comes to cleaning carpets. The ice-cube method is especially effective on nylon fibers, which are the most resilient of all carpet fibers.
In addition, ice cubes can help you clean up stubborn paint spills on your carpet. By melting the sludge off of the stains, they help restore the original size and shape of your carpet.
You can even use ice cubes to remove gum from your carpet. They are the right size and shape to freeze gum into a block that can be lifted with a spoon or coin. However, you should be careful that you do not scrape off the sticky substance too deeply. This may lead to more damage than good.
Stain Remover
One of the easiest ways to keep your rug or area rug looking good is to use a stain remover. This can be a great solution for removing stains and odors from pet messes, oil, dirt, grease, food, wine, and more.
Before you purchase a stain remover, make sure you read the instructions. Using a product that is not designed for the type of stain you are dealing with may result in an unsuccessful cleaning. You will also want to read the warnings. Some ingredients are harmful to your carpet or upholstery.
A good stain remover will leave your carpet or rug smelling fresh and clean. If you have pets, you might want to choose a cleaner that does not contain any harsh chemicals.
Deodorizer
A deodorizer for cleaning carpets can be an effective way to rid your home of unwanted smells. Carpets are more porous than other surfaces, meaning that odors can easily permeate them. There are many different kinds of products available to clean them. Some are made with natural ingredients, while others are chemical-free.
The best carpet deodorizers come in powder, spray, or shampoo form. Each type is designed to work with different types of odors. You should always test the product on a small area to make sure it works properly.
If you want to use a commercial product, keep in mind that it might contain hazardous chemicals. Also, check to see if it is color-safe.
Deodorizers can also be used clean your body pillows as washing them by water at home can be stressful. So one effective way of cleaning body pillows is deodorizing them.
Conclusion
When it comes to cleaning rugs, there are several steps you can follow. These steps can help you keep your rugs looking great. Whether you need to clean an area rug, an outdoor rug, or a hand-washed rug, you can use these steps to get the job done.