Five Must-Have Personal Finance Management Apps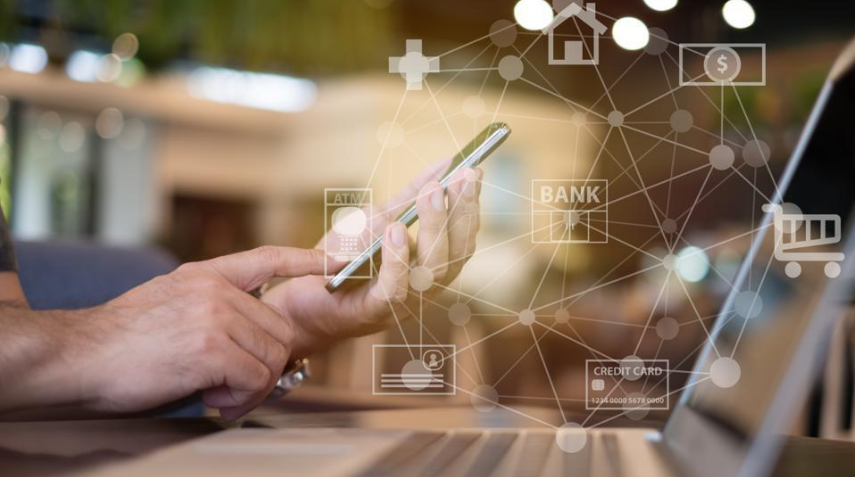 Jun 20, 2023
As we are living in the digital age, having control of our finances is more essential than ever. Thankfully, we have a plethora of tools to help us deal with money management. Personal finance apps provide an essential aid to our efforts to track expenses, budget, invest and save. Let's take a look at five must-have solutions designed to simplify your financial tasks and transactions.
Understanding the power of personal finance management apps
Pioneering products of this kind have revolutionized the way we manage our personal finance. They grant individuals the ability to take charge of their finance, with a selection of features that simplify tricky tasks.
Personal money management apps make budgeting easier and more efficient. You no more need to meticulously balance spreadsheets. You can effortlessly sort and watch your spending, acquire important knowledge about your financial practices, and recognize areas that require alteration. Such apps frequently employ visual elements (graphs and diagrams) to allow people to quickly comprehend their financial state and realize their spending habits.
Personal money management apps are excellent at setting and keeping goals. They have features that permit users to set particular financial objectives and keep an eye on their development towards accomplishing them, whether it be to save for a holiday, make a down payment on a house, or pay off debts. With notifications, monitoring of progress, and individualized advice, people remain motivated and reach their goals, turning their dreams into reality.
Vivid: discover revolutionary personal finance management
Vivid is revolutionizing the way we handle our finances as an all-in-one personal money app. The solution created by a leading European custom mobile app development company seamlessly merges digital banking capabilities with convenient investment features. Users can effortlessly conduct transactions, store funds in various currencies, and invest in stocks, ETFs, and cryptocurrencies while enjoying perks such as cashback rewards and simplified transfers. The app's user-friendly interface is available on iOS and Android platforms, ensuring accessibility for a diverse user base.
Vivid integrates with licensed online banking software, granting access to Visa services, and offering two distinct account types: Standard and Prime. Users can effortlessly link their cards to popular digital wallets like Google Pay and Apple Pay, ensuring secure and hassle-free payments. With the inclusion of fractional stock trading and a strategic partnership with CM Equity AG, Vivid provides commission-free investing and effortless operations with cryptocurrencies. Pockets allow users to allocate funds for specific purposes.
Vivid rapidly amassed 500,000 clients in just one year and attracted substantial investments. It offers users an unparalleled and efficient approach to managing their personal finance.
Mint: simplify, save, and succeed
Mint streamlines personal money management by consolidating all aspects of your financial life into a single, innovative platform. All of your financial information including spending insights, account balances, budgets, and credit score can be accessed quickly and easily in one spot. Furthermore, the product is free and guarantees your privacy.
You can easily link up all your accounts, be it cash, credit, loans, or investments, and have a broad picture of your financial situation. Mint's features make it easy to keep track of your cash flow, take control of accounts, bills, and subscriptions, and get notifications about any increases in costs and due dates. You can design tailored budgets to achieve your financial objectives.
Mintsights™ helps you make wiser financial choices, save money more efficiently, and pay off debt. Examining your net worth, spending habits, and budgets, the solution reveals potential savings and financial goals. A thriving community of 25 million users has embraced Mint's user-friendly interface and comprehensive tools, making money management a breeze.
YNAB: embrace a proactive finance management approach
If you are searching for a game-changing solution to regain control of your finances and achieve your financial goals, consider YNAB. This comprehensive tool goes beyond traditional budgeting solutions. It takes a distinctive approach that will change your finance management practices and give you the power to make sound financial choices.
YNAB facilitates you to take control of your financial journey with assurance by allocating your income to definite categories and setting clear economic objectives. No more stress and uncertainty about not knowing where your hard-earned money is being spent. An innovative method provides a solid foundation for growing your savings, while still allowing you to enjoy guilt-free spending.
With YNAB, you won't get lost in complex calculations or overwhelming spreadsheets. Instead, you'll discover a simple, yet effective system. On average, people save $600 within 2 months and a total of $6000 in their initial year of using the platform.
Acorns: unlock the potential of spare change investing
Acorns is an investment app designed to increase your wealth effortlessly. Utilizing spare change gives you the ability to create a portfolio that best suits your financial situation and level of expertise.
With the revolutionary Round-Ups® feature, every purchase is a chance to invest. Imagine turning your $3.25 coffee into a $0.75 investment in your goals. Even the smallest contributions can lead to substantial financial growth over time.
You will have access to diversified ETFs that have been custom-made to meet your specific financial goals. They make sure that you have a strategy that is based on your individual goals objectives.
Acorns provides multiple methods to save, invest, and gain knowledge, all in one convenient platform. This system offers a complete financial wellness package with automated retirement accounts and banking that invests on your behalf. Furthermore, you will gain bonus investments when you shop with thousands of brands.
Venmo: simplify social payments
Venmo is the go-to app for fast, secure, and social transactions and personal money management. Millions of users rely on it to effortlessly send and receive money, split bills, and share expenses with their friends and relatives.
With this innovative app, settling up becomes a breeze. Whether you're splitting basic bills like utilities, rent, and groceries or sending a thoughtful gift, or treating a friend to coffee, Venmo makes it easy to pay and get paid.
The app goes beyond peer-to-peer payments. With the Venmo Credit Card, you can earn up to 3% cash back on your purchases, allowing you to send, spend, or even invest in cryptocurrency directly from your account. The card's personalized QR code simplifies payments, making it convenient to split a bill or get reimbursed.
With just $1, you can buy, track, and sell various types of cryptocurrencies within the app. Keep in mind that crypto values can fluctuate, so it's important to approach it at a pace that suits your comfort level.
Additionally, Venmo provides a platform for businesses to reach a wider audience. Create a business profile to showcase your products or services and connect with customers' networks, helping your business thrive and grow.
Conclusion
In a world where managing our finances effectively is crucial, personal money apps are indispensable. Whether you're looking for seamless transactions, insightful budgeting, goal-oriented saving, automated investing, or social payment ease, they have you covered. With the expertise of IT providers behind them, these innovative solutions revolutionize the way we approach our financial lives, empowering us to make informed decisions and achieve our financial goals with confidence.