Five Secrets of an Ideal Home Location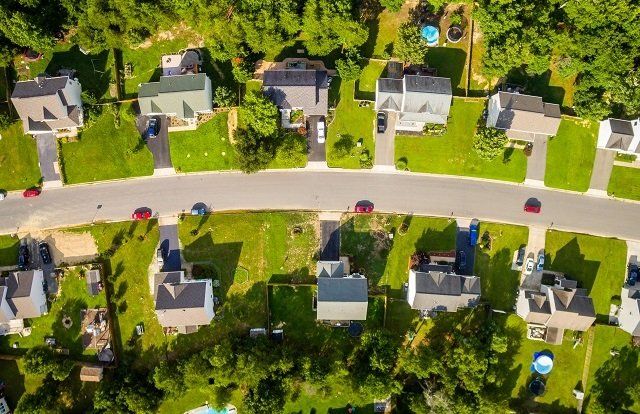 Mar 31, 2023
Homeownership is the dream of every person, but the location is the guiding principle. The setting you choose for your home dictates its access, proximity to social amenities, social interactions, the value of your property and overall quality of life. No matter the appeal of the new home, do not make the mistake of compromising the location.
Property value changes with the location, so you might compromise your budget to get your dream home in an ideal neighborhood. We have found five factors critical concerning your property location. Continue reading to get the correct information on buying your dream home.
1. NEIGHBORHOOD
The appeal of a neighborhood might vary across the homeowners. But some factors apply to you and everyone else looking for a property. You cannot overlook accessibility to social amenities, physical aesthetics, and accessibility.
Ensure you buy a property near the public transit for ease of movement. Avoid remote areas that can be difficult to access when you commute to and from work. If possible, choose a neighborhood you can access using more than one route.
You want to ensure that a location you will call home is socially appealing. Look for the availability of community spaces, public parks, quality landscaping, and shady trees along the streets. Research the duration the homes in your target area stay in the market to determine the neighborhood's popularity.
A perfect neighborhood will also have basic amenities within proximity, including shops, grocery stores, and restaurants. Remax recognizes public schools as paramount in property ownership even if you do not have children because you may need schools sooner. Make sure that hospitals and places of worship are available and accessible. These amenities will make your life convenient and boost the value of your property to a large extent.
2. LOT LOCATION
Investopedia notes that you can find a plot close to a highway or busy roads at a much lower price, but selling could be a nightmare. It's important to research how much you'd make when selling your home when considering to purchase. The same case applies to a home near a commercial property or streets that get a lot of traffic. But buying a property near a water body or any other fantastic view will be costly.
Finding a home in such an ideal location is also not easy. Their high demands limit the supply while driving the prices up. If you intend to resale the property or would love a peaceful neighborhood, do not rush with searching for a home whose lot has an ideal location.
3. COMPETING PROPERTIES
What happens when you find two perfect homes in the same location with some significant differences? It is always good to think about the long-term in your home ownership journey. For example, you may compromise aesthetics for two properties and go for the one with a bigger lot size.
Remember that your house will keep depreciating while the lot appreciates. If you renovate the old house and put the two on the market after some time, the one with a bigger lot will sell at a higher price and make better profits. Thus, know what you need to compromise when faced with competing alternatives.
4. NEIGHBORHOOD DEVELOPMENT
After finding a potential house for settlement, assess the potential for growth and development of its current location. Sometimes this can be challenging, but you can always find helpful information online with your research. Focus on looking for some of the fastest-growing areas.
When you experience difficulties in finding the necessary information, look at some of the realtors for advice. Most will offer guidance on the Austin market trends on home sales and projections.
You can drive around the area to see the current development of your prospective location. Some research on the upcoming projects will give you a glimpse of what will become of your new neighborhood if you buy a home.
5. CENTRALITY FOR CONVENIENCE
Think about what you do every day before you decide where to live. If you work in a suburban factory, ensure daily access is convenient. Someone else could be working upcountry and intending to commute daily. Whichever the case, ensure you find a property as a place that feels central.
Do not forget that your life is not limited to work alone. Think of other things you do in your social life and ensure your new home is still convenient for them. These forms of balance will make your mind peaceful and satisfied as everyone in the family appreciates your choice.
SUMMARY
Location means so much in homeownership because it will determine your property's value and overall satisfaction, whether it's a spacious home in Texas or a modest apartment in New York. When looking for your dream house, look at the neighborhood for the transit availability, social appeal, and availability of basic amenities.f
The location and the size of your lot are also critical. If you have two competing properties, weigh them with the future in mind. Look for the neighborhood's developmental prospects and centrality for convenience.