Beginner's Guide to Fixing and Flipping a House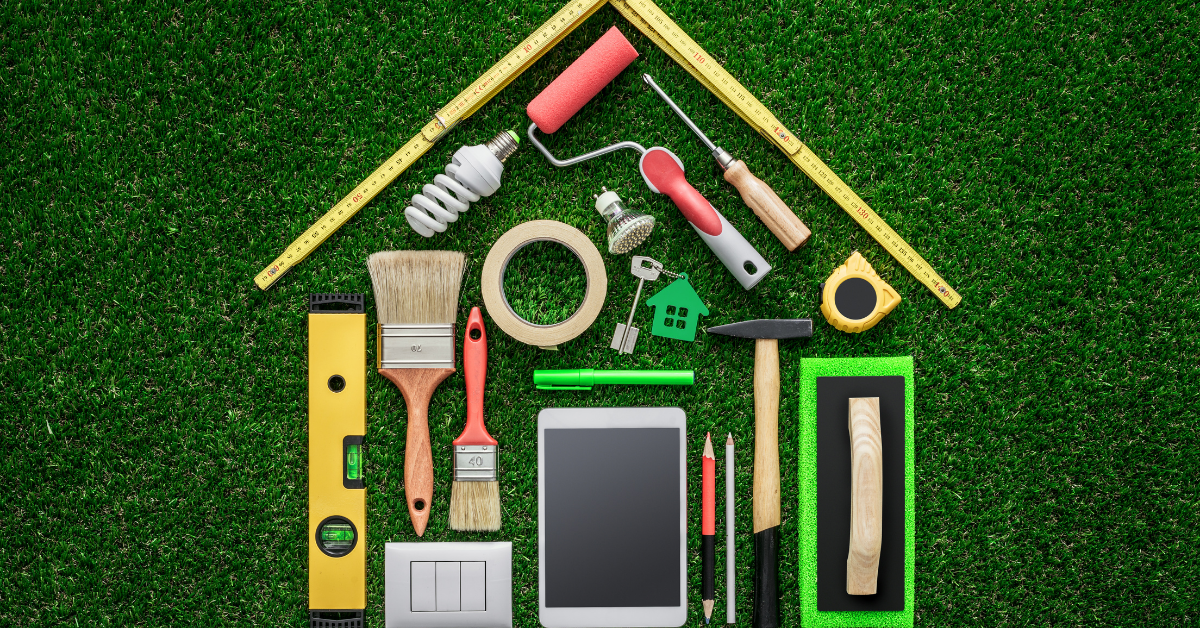 Mar 10, 2022
Fixing and flipping houses is a highly profitable business if you understand how the process works. Fixing up a home can be tricky; it's even harder to flip it. So, before you start thinking about making money, you should take your time to learn everything that is involved.
The best way to get started is by doing some research. There are many different ways to fix and flip a house, but not all of them will make sense for your situation or give you the results you're looking for. You should always look into what makes sense for the type of property you're trying to sell because each has its own unique set of requirements.
This guide will help walk through every step on how to flip a house to sell quickly, as well as how to make a profit from your efforts!
Step 1 - The First Look
Before actually jumping into a project, understand that there is more to house flipping or the brrrr method for real estate than just fixing them up. You need to have some knowledge of what you're going to do before you even start working on them. That's why doing some research and getting advice from other professionals will be very important for your investment journey.
Surround yourself with a team of experts to help you make informed decisions. Some individuals who will provide such guidance include contractors, lawyers, moneylenders, property managers, and inspectors, among other professionals. You should also get an experienced real estate agent to take you through the buying and selling process.
Step 2 - Understand the Local Real Estate Market
Study your local real estate market and understand the nature of it. You will need to know its trends and market forces. With this study, you can make your own projections on the current state and how it will change in the future. To do this, research lots of reports on local real estate trends for your area. This research will give you great insight on what features are worth fixing and flipping with your investment property.
You will also know the market forces impacting your property and how they will affect your investment business. You should also consider studying real estate investment to have access to reliable projections on what is likely going to happen in the property market.
Step 3 - Understand How the Fixing and Flipping Process Work
Being a flipper is not just about finding cheap properties and selling them for profit afterward. It's also about doing the necessary repairs on the property, finding contractors who can help you with these repairs, and managing general contracting on your own. While some investors choose to hire general contractors to fix the property and sell it afterward, others decide to do all the work themselves.
In this case, you will have to learn about real estate investing to perform your tasks more effectively. You should consider taking some courses through online platforms or find some business partner who knows the best methods for performing renovations. You can also learn how to save money on renovation supplies and other things that come with house flipping.
Find someone who can help you with the fixing process and help you manage the business at its early stages. The best option would be to find a knowledgeable real estate agent who can remain in charge of the property for you and manage it for until you sell it and make money.
Step 4 - Have a Business Plan and Budget
Before you start spending money on the property, prepare a detailed business plan. Make sure that everything in your plan is realistic and possible to achieve. Don't make assumptions about things like the price of your real estate or costs of repairs. Take several quotes from real estate agents about similar properties in your area and use them as benchmarks for future estimates.
In addition, you must define your financial obligations to the property. Make a list of all costs, from maintenance to taxes and insurance payments. Also, be sure not to forget to include the real estate agent's fees! Once you have everything on paper, compare that with your income and see if you can make monthly payments without jeopardizing your financial situation. Consider finding cheap houses for sale and get more profit when you sell them.
To understand the actual price you should pay for the property, you should use the 70:30 rule. The after repair value (ARV) is often 70% of the price you should pay, and 30% are the labor costs. The ARV will give you an estimate of the property's actual worth after it has undergone renovations.
Step 5 - Get a Hard Money Loan
Once you've identified your property, have a business plan, and know your budget, it's time to get the financing needed. A hard money loan is a perfect financing option for fixes and flips. The fix and flip loans come with a faster turnaround time, and the money you get is pooled from private investors. And since it comes with a lower interest rate, you can use the equity to purchase the property while saving some cash for renovation.
These loans come as short-term financing options for borrowers. You can usually pay them off as the house is being fixed. Once you've done the fixing and sold the house, you can now pay a larger payment for the hard money loan and move to your next property.
Step 6 - The Location of the Property Matters
After understanding the local real estate market, you should give the neighborhood of the property you want to buy more attention. Properties located in places where there is a high density of potential tenants are better choices. It's even better if the area happens to have many college students or those starting their careers.
Not all properties are created equal. Just because there is an affordable place in a nice neighborhood doesn't necessarily mean that property will automatically become a profitable investment once renovated.
The rule of thumb is to find a property in a neighborhood with a potentially bright future. The neighborhood should portray a growing community, and the area should offer the potential for a high demand for rental properties. It can also help to buy properties that are close to public transportation hubs or shopping.
Bottom Line
The decision to fix and flip a house is a great investment opportunity for anyone looking to venture into real estate. Always understand that as a beginner, you will be going up against other investors with more experience and capital. It pays to heed the wisdom of experienced pros who can point you in the right direction. It's always a good idea to start small with the fix and flip to get your feet wet.
Finally, remember that there are benefits and risks in any investment. Always do your due diligence and take the time to learn from other investors who have been there before you. Don't give up when you encounter problems in your first real estate deal, instead learn from your mistakes and move on.
If you're ready to get started, SimpleShowing will be here to help you every step of the way. We have a team of experts that can help you find profitable houses to skyrocket your business. Contact us today to get started!