Four Key Things You Need to Know Before Renting a Home in Arizona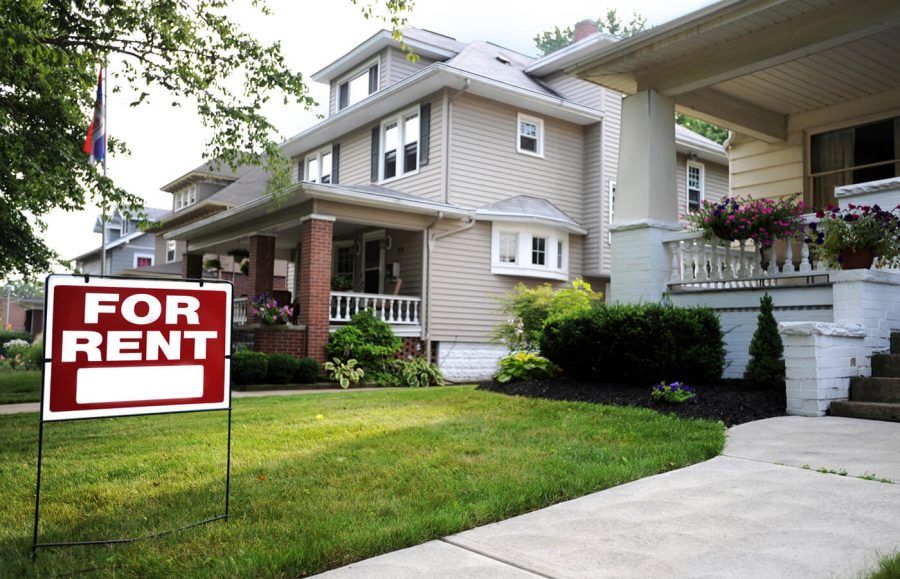 Mar 18, 2023
If you are planning to move to Phoenix and rent a home, there are some important things to understand that you should be prepared for. Renting is a great way to learn a little more about the neighborhood, get a taste of the city, and wait until home buying becomes a little more affordable. Once you pick a city that you want to put down roots in, you have the opportunity to use the services of Tucson real estate agents, who will provide you with all the opportunities to buy a home. But let's not get ahead of ourselves. Let's take a look at five key things to know when renting a home in Arizona.
Everyone needs something different
Before we get to the point, let's be clear that neither buying nor renting is inherently better than one other. Just because you're renting now doesn't mean you won't want to buy a property in the future. Everyone will need something different at a different time of life. If you are considering renting a property before buying, review the pros and cons of renting. These are important things to think about before you pack up the family and head to the rental house!
Point 1. Rent is too expensive
Rents in Phoenix are among the highest in the country. Sure, cities like Los Angeles, Seattle, and New York are infamous for their sky-high rents, but Phoenix can give even the biggest metropolises a run for their money. Let the Arizona real estate agent know your budget along with the size of the house that you are looking for (e.g. how many bedrooms and bathrooms).
Point 2. A Shortage of Rental Properties
One reason the rents are so in Phoenix right now is that there just aren't enough apartments to move into. Unfortunately, you'll have limited options in the rental pool. With such a saturated rental market, it can be difficult to find the apartment you are looking for.
Point 3. The short-term rental market is currently extremely saturated
Phoenix has a vibrant tourist scene. On one hand, that means that there's always something to do, but on the other, it means that many properties are being offered as short-term rentals. This limits the housing pool to those that want to move to Phoenix more full-time.
Point 4. Communicating with landlords and property managers can be stressful
Signing a lease always feels like a seamless interaction with a property manager or landlord. But a rigid lease can make it very difficult to do anything and cause disagreements between tenants and landlords on many different key issues. In addition to having to adhere to this policy, not owning your own home means that you can't make any changes to the house. You end up paying a lot of money to live in a place where you can't leave your mark.
While this may sound more like a list of the cons of renting than helpful advice, remember that no situation is perfect. There are also many challenges to owning a house, so you have to pick your battles. When moving to a new city, the decision to buy or rent a property is a very personal one. When you are looking for a home to rent in Phoenix in 2023, you will encounter many of these inconveniences. But that doesn't mean it's not the best choice for you. Especially if you're not sure which places you want to stay permanently (or for the foreseeable future), then renting is a good option. With these tips, you'll be one step ahead of other potential renters!
Investing in Real Estate
What are the entry requirements for real estate investment? Most of us associate real estate investing with buying rental property. However, this is only one option. The less you invest in the beginning, the less stress and risk you take. You can increase the level of investment by acquiring the necessary experience in the field of real estate.
You should also keep in mind that investing in real estate is not totally passive income—it takes a lot of time and effort. Fortunately, time and money are somewhat interchangeable. If you have a lot of time and little money, you can do most things yourself. If your time is limited but your budget isn't, you can outsource certain tasks. If you're short on time and money, consider whether real estate investing is right for you right now. So which real estate investment is safe, and more important than time or money, risk or return? If you don't want to invest a lot of money right away but have a lot of time, this is a good format to start with.
As a real estate investor, It is also worth investing in a good education. Familiarize yourself with current legislation and best practices in the current real estate market. Short-term rentals offer the highest returns, but it takes time to manage your property and the ability to find repeat customers. Long-term rentals, on the other hand, require less management, but a lower ROI.
Long-term rental
Target groups for long-term rentals include, for example, young couples, students, and workers who permanently live in another city. The advantage of this form is that it offers a relatively stable rental income while reducing the obligations associated with maintaining the property. A small apartment is located in an attractive location for tenants - a profitable option for receiving a passive stable income.
Short-term rental
The target group of tenants is usually tourists, students, or participants of training courses and conferences. For this reason, good connections to the city center and the location of the educational institution as a primary destination for short-term stays are important. Larger units are best for this type of rental, where separate bedrooms can be rented to different guests. However, they need to be coordinated to provide the appropriate number of bathrooms, access to the kitchen, or additional facilities (iron, towels, bed linen, etc.). Short-term rental involves increased influence on your part on the tenant, as well as the need to clean the property before the next guest, as well as frequent repairs.
The reservation system, settlement with the tenant, and other things also take a lot of time. When evaluating profitability, it is also necessary to take into account the purchase price and planned rent, notary and court costs, taxes, insurance, and possible costs associated with the transformation (repair work) of the leased property. After that, there are ongoing costs such as the cost of replacing various parts (planned and unplanned) and tenant defaults. You might not see real profits for some time. However, property prices are less likely to fall, so you can invest with peace of mind even if rents decrease due to market conditions.
To date, the average return on investment is about 6%. In the current situation, taking a mortgage for partial financing of investments looks profitable. Interest rates are cheap for borrowers, but it's good to have an emergency reserve. By comparison, interest rates on bank deposits are currently below inflation, so the return on investment is favorable. Before buying, you should think about who you want to rent the property to, on what terms, and with what resources and opportunities. Information about the real estate market and its surroundings is also useful.