Investing in Hotel Properties in Thailand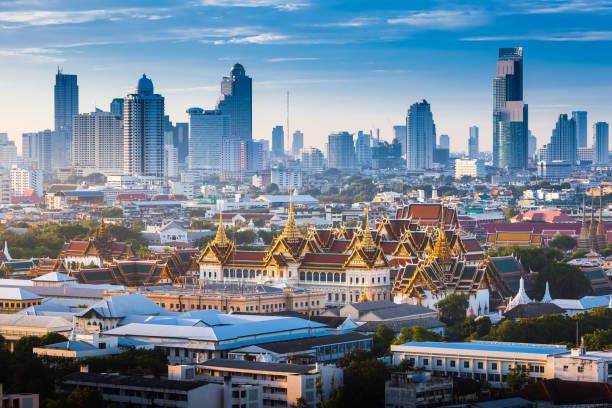 Sep 26, 2023
According to the new development program until 2027, Thailand will revise its tourism development strategy. The authorities of the Kingdom decided to set a new world record for the number of foreign tourists in the country. Thus, in March, Mr Phiphat Ratchakitprakarn, Minister of Tourism and Sports of Thailand, called on all ministries and departments involved in tourism to prepare places to accommodate 80 million foreign travellers by 2027. Thailand real estate can draw the following conclusion that it is high time to invest in hotel properties in Thailand.
Local Challenges
Thai media write that the Minister of Tourism and Sports stresses that it is extremely important to learn more from previous mistakes, when local tourist destinations were overcrowded and failed to receive 40 million foreign visitors. Although Thailand expects to receive about 30 million tourists from all over the world this year, the minister reminded that these ministries and departments should work together to cope with the task of receiving a lot of tourists in the future. That sounds short and sweet. Of course, this means that hotel properties in Thailand will be in greater demand among foreign nationals in 2023-2027.
The media emphasize that Mr Phiphat Ratchakitprakarn also intends to get the approval of the Cabinet of Ministers to stimulate the recovery of the Thai economy through a brand-new and adapted program to develop and promote tourism in the country.
Making Thailand More Attractive for Tourists and Investors
According to the National News Bureau of Thailand news agency, the goals set by the Minister of Tourism and Sports will be achieved in three stages:
• The first one will be implemented between 2023 and 2024 and focused on the safety of travellers and environmental protection.
• The second one will be realized between 2023 and 2025: during this time, the authorities of the Kingdom plans to improve the country's tourist infrastructure.
• The third and most difficult stage will be from 2025 to 2027: these two years are devoted to correcting and improving the processes previously launched.
The National News Bureau of Thailand reports that the National Council for Economic and Social Development (NESDC) plans to increase the contribution of the tourism industry to the country's economy from 17.8% (as it was in 2019) to 25% of GDP by 2027.
Investing in Hotel Real Estate in Thailand
Thailand attracts investors and buyers of luxury real estate from many countries. It is recovering from the pandemic, and the influx of foreigners played a huge role in 2022. The local market is famous for its competitive property prices in Thailand for foreigners. This trend keeps growing, including the new tourism development program in the country.
For example, investors can take a closer look at Phuket. This island is a great option for investment in the current circumstances. Phuket has various profitable areas with profitable hotel properties. In addition, the authorities have plans to make a premium holiday on the island. Therefore, there are no low prices in Phuket right away.
What Should Investors Pay Attention To?
Investors should pay attention to the location, distinctive features and infrastructure of the resort island's hotel real estate. As for the infrastructure, the island is well-developed. There are various shopping malls, entertainment venues and leisure activities for tourists.
Choosing a location is an important investment experience. The most promising place is considered to be the north of Phuket. The areas are well-maintained and technologically advanced. This means that hotel real estate is more prestigious for customers. Here, investors can receive 7-8% of the total value of real estate per year when renting it out. The average payback period is about 10-12 years.
The most affordable and comfortable investment option is to buy branded residences in a hotel complex with professional management from well-known hotel market leaders and developers. This option can bring maximum income and help investors get rid of maintaining their properties.
Hotel Investment Properties in Thailand
Hotels are one of the successful options for investing money and making a profit. This property appeals to tourists because it is located in favourable areas with all modern amenities. Their beach areas and developed internal infrastructure make it a successful acquisition. The hotels have gyms, swimming pools and first-class service.
The hotel complexes are located a few minutes from the promenade near the sea and the beach. Such places attract a huge number of tourists and expats, so there is a large selection of shops, gourmet restaurants, bars, coffee shops and other entertainment.
Apartments in hotel complexes consist of various options: from studios to multi-room residences with views of the sea, the tropics or the pool, with a private Jacuzzi or private access to the pool.
Start Investing
Another major factor is the choice of a reliable agent who will help you purchase the most beneficial property in Thailand. We recommend Thailand-Real.Estate and its qualified brokers can offer you first-class support and service when making a good deal. In addition, they can perform a comprehensive analysis of investment options throughout Thailand and offer you the most compelling real estate investment options.