Your One-Stop Guide to Project Management for Startup Businesses in 2023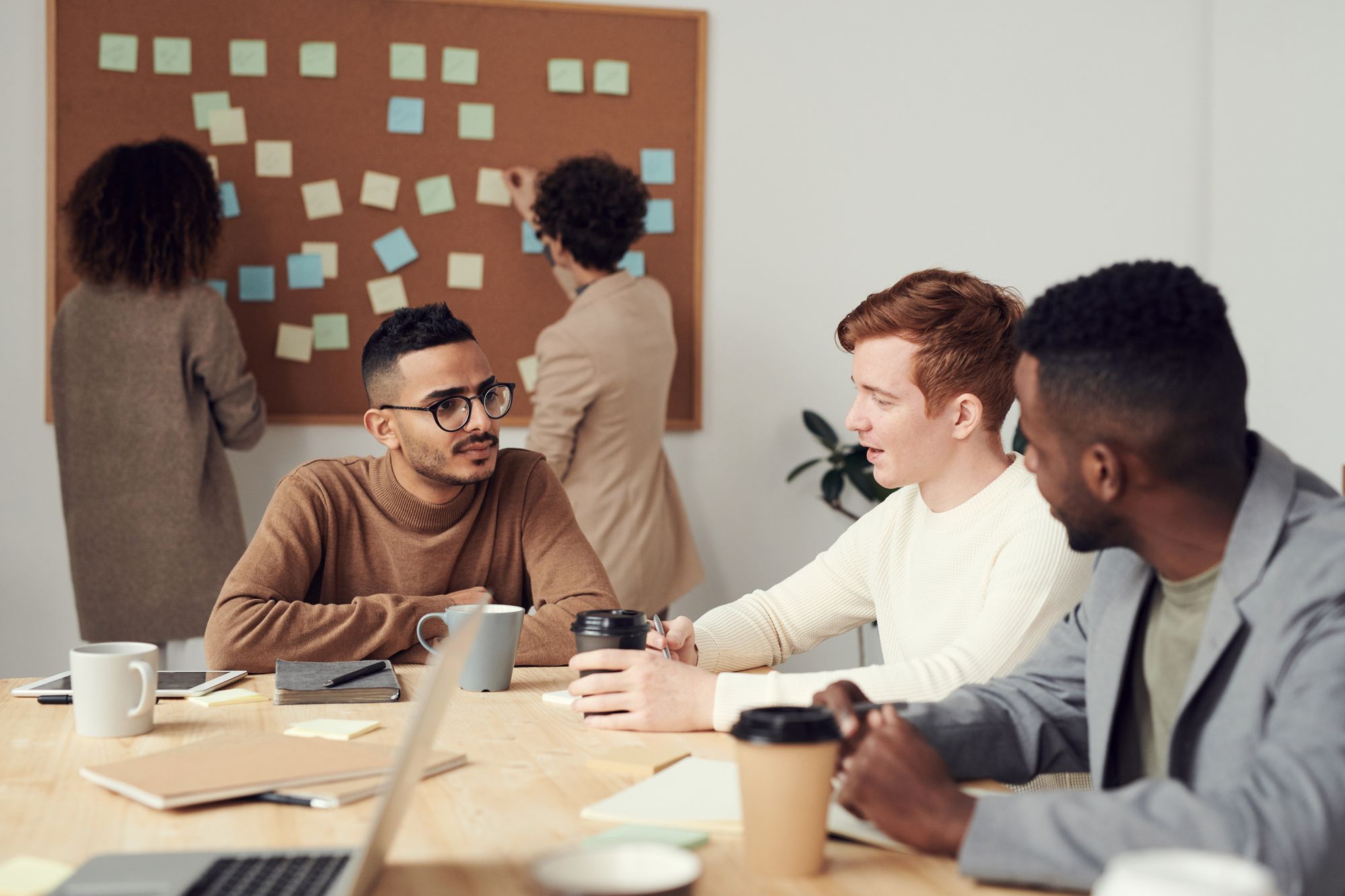 Aug 26, 2023
Project management is one of the most crucial elements of any successful business, regardless of size, industry, or scale. But when it comes to an industry as dynamic and trend-sensitive as real estate or home services, it becomes even more important.
Some of the best and fastest ways for a startup to graduate to full-scale business status is by getting acquired by a bigger brand or business, having more than 80 employees, generating revenue greater than $20 million, or opening more than one office.
But of course, these methods of startup acceleration are much easier said than done; and there are lots of small steps needed in between them to achieve success.
With a strong project management strategy, your startup can receive the support, structure, and perspective it needs to move forward as a frontrunner. In this post, we'll look at four ways your young business can optimize its project management strategy.
1. Use Project Management Software
Project management encompasses the all-important responsibility of successfully tracking, supporting, and supervising a project or strategy to success.
In the real estate industry, such projects could be implementing a new marketing campaign, acquiring a new investor, setting up a website, or generating a set amount of property leads in a new region. In the house services industry, it could be installing solar panels or HVAC for a big client, overseeing home removals for a franchise company, or simply reaching a financial goal.
But no matter what your project is, having a solid plan for managing it effectively is key to seeing success. Especially in the delicate early phases of a startup company.
Project management software is automated digital software that is designed to organize, streamline, and track relevant project data so that you can approach tasks with ease and efficiency. Some of the features you might find on project management software programs are:
Task delegation
Resource management
Schedule organization
Collaboration
Documentation
Time tracking
Metric tracking
Project management software will help your real estate startup save time, reduce costs, enhance organization, and help you deliver a higher-quality customer experience to clients.
However, you should look for project management software that's appropriate for your field. For example, if you're in the home service industry, you'll want to invest in field service management software. The benefits of field service management software for the right company are numerous, including an improved customer experience and billing automation.
2. Set Clear Project Goals And Outcomes
In order to keep tabs on the success of your startup's growth, it is imperative that you set goals. But not just any old goals—clear, well-defined, and realistic ones that align with your long-term plans and present access to resources.
By setting clear goals for your startup, you can develop a much more accurate perspective on your startup's financial and organizational health, thus informing any strategies moving forward.
Clear goals also help everyone on your startup team to communicate better and share a deeper understanding of the missions at hand. When everyone knows what they are working towards, it becomes a lot easier to assimilate and conquer each goal as it comes.  
3. Embrace AI With Open Arms
Real estate startups that utilize AI as a tool for enhancing management and customer experience are bringing in the biggest investments right now, which is key for facilitating effective project management in this competitive scene.
For instance, three of the real estate industry's leading companies all actively use AI as a major component of marketing and management, such as Zillow ($565 million), REX ($45 million), and Knock ($400 million). They all recognize and utilize it as a tool for advancing business.
So how can startups in the real estate or home services industries follow suit? Well, there are a number of ways, and they may be more accessible than you think, such as:
Portfolio optimization – AI can analyze property performance, investor objectives, market trends, and industry data. This can help develop your portfolio and align your properties or products with clients that consistently improve returns.
Risk management – There are quite a few risks associated with startup development, so keeping tabs on your business' survival is crucial, especially in the beginning. AI can help you identify risks by analyzing historical data.
Customer experience – You can use AI to develop more audience-friendly social media and website content, thus improving customer experiences.
Internal operations – Running a business of any size or scale involves a lot of admin, and AI is here to help alleviate that load. Use it to automate invoice processing, help you oversee project outcomes, organize employee records, and more.
Marketing and sales – AI can analyze customer trends and predict investor preferences. This can elevate and optimize your marketing strategy, enhancing sales.
Despite having been around for some time, AI still has a connotation of being inaccessible, expensive, and complex. But it gets easier and more affordable every day. Startups need all the help they can get to advance beyond local status and generate traction, and AI is one of the fastest and most effective ways to achieve that.
4. Don't Stop Conducting Audience Research
Market and audience research are typically emphasized in the planning phase of developing a startup, but what many people forget is that it needs to be an ongoing process, not a finite one.
Your customers and clients are your lifeblood, so making sure you keep your finger on the pulse of their budgets, preferences, locations, needs, and trends is absolutely critical for attracting their attention. Don't stop analyzing their behavior or finding new ways to accommodate their needs. You can use analytics tools to help you achieve this.
As a core player in the national and global economies, the real estate market is subject to frequent change. Stock fluctuations, politics, and new trends for small businesses all play a role in real estate audience needs, so watching this market closely is crucial for developing sound strategies and maintaining a strong grip on project management.
Final Thoughts
Project management is the cornerstone of any successful company. But when it comes to the fragile early phases of startup development, it plays an even more crucial role in both organizational and profit generation efficiency.
With this guide to project management in the real estate and home services industries, your startup can quickly gain momentum and beat the competition.