What's Included in a Home Inspection?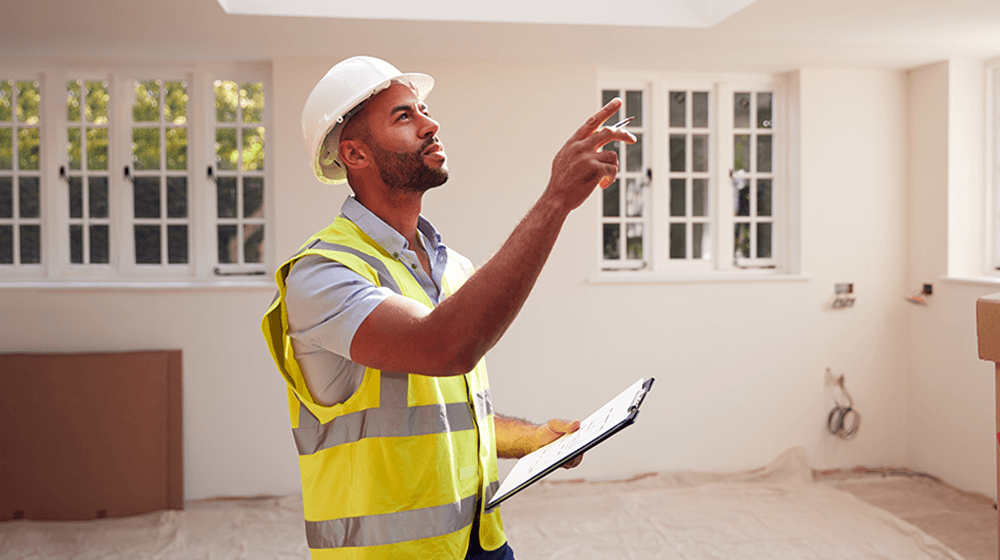 Mar 17, 2023
A home inspection is an important part of the home buying process and a successful home inspection can save you headaches and costs down the road. This article will help understand what all is included in a home inspection to ensure your inspection company captures all of the critical home categories and systems in their inspection report.
What's included in a home inspection?
When a home inspector inspects a home, they typically fill out an inspection report that covers the condition of key component of the home. Below is a detailed checklist of features that inspectors should review and document as part of their service:
Major Appliances: Refrigerator, stove/range, microwave and dishwasher.
Interior: Cabinetry, countertops, stairways, floors, doors, windows.
Insulation/Ventilation: Vapor retarders, attic crawl space insulation, and venting fans.
Heating & Air Conditioning: Entire A/C system will be checked to see if it is working appropriately.
Electrical: All electrical components are inspected to see that they are fit and operating safely. This includes checking the service panel, electrical wiring, grounding equipment, and conductors.
Plumbing: Piping, including waste, vents and drains systems.
Roofing: Tightness of flashing, loose tiles or shingles, estimated age of the roof.
Structural components: Foundation of the home, slab, and support structures including decks.
How much does a home inspection cost?
A typical home inspection for a single family home that is 2,400 square feet will cost between $350 and $500. The current national average is $394. However, this number can vary depending on a wide range of factors, including market and what is included in your inspection.
If the home includes additional inspection services such as septic system inspection, radon testing, air quality test or termite inspection, the cost could go up substantially.
Generally termite inspections are usually conducted separately from a "general" home inspection and require a different license. These inspectors can check for insects such as ants and termites and other pests. This inspection will take around an hour and come with an additional fee — though some inspectors do carry the additional licensure. The average cost of a termite inspection is about $150.
How do you find a licensed, home inspector?
If you are working with a real estate agent, they'll likely make recommendations for a reputable home inspector. If you are working independently, you can check websites like Google, Angi, Thumbtack and HomeAdvisor to find licensed home inspectors near you. Read reviews before you hire an inspector to ensure you've selected a trustworthy individual.
When should you schedule a home inspection?
Home inspections are typically scheduled after an offer is accepted on a home, during the inspection period or "due diligence" period. By waiting until acceptance, you avoid paying additional expenses if another offer is chosen over yours.
How long does an inspection take and who pays for it?
Because the inspector is attempting to discover concealed or previously unknown flaws with the property, a typical home inspection can take about 2.5 - 3 hours to complete, but could last longer for larger properties.
The home inspection fee is almost always paid by the homebuyer, except in rare cases where the homebuyer negotiates the fee to be reimbursed to the buyer at closing.
What happens after an inspection?
Generally, as the buyer, you have a few options on how to proceed:
You can proceed as normal.
You can ask the seller to make repairs.
You can renegotiate the sale price or ask the seller for a credit towards the repairs (which you complete afterward closing).
You can cancel the contract if there is extensive damage or repairs you're not willing to have fixed.
What happens next depends on the language/terms of your purchase contract, the strength of your offer and the extent of repairs needed. Inspectors always find issues with homes, so don't worry if there's a list of minor things the house needs. These could add up to a few hundred dollars or a few hours of handy work one weekend. If the repairs are minor and there was significant competition for the home, or if you feel you've already gotten a fair deal on the purchase price, you may choose not to worry about it.
It's also important to remember that the Seller generally isn't under an obligation to repair anything, so the Buyer can typically cancel the contract if the Buyer and Seller can't come to terms regarding the repairs (Though again, it depends on the terms of the contract).
How long is an inspection period?
Duration of the inspection period is determined by state rules and demand of the home. In an ideal inspection period of 10-14 days would be typical for every buyer. However, most Sellers want to get things wrapped up as soon as they can. If you're in a competitive situation, then you may need to narrow down the inspection period. This period is limited, so always keep that in mind when deciding what you'd like to do. Consult with your agent and contract for more details.