Benefits of a Home Warranty Policy
Dec 19, 2022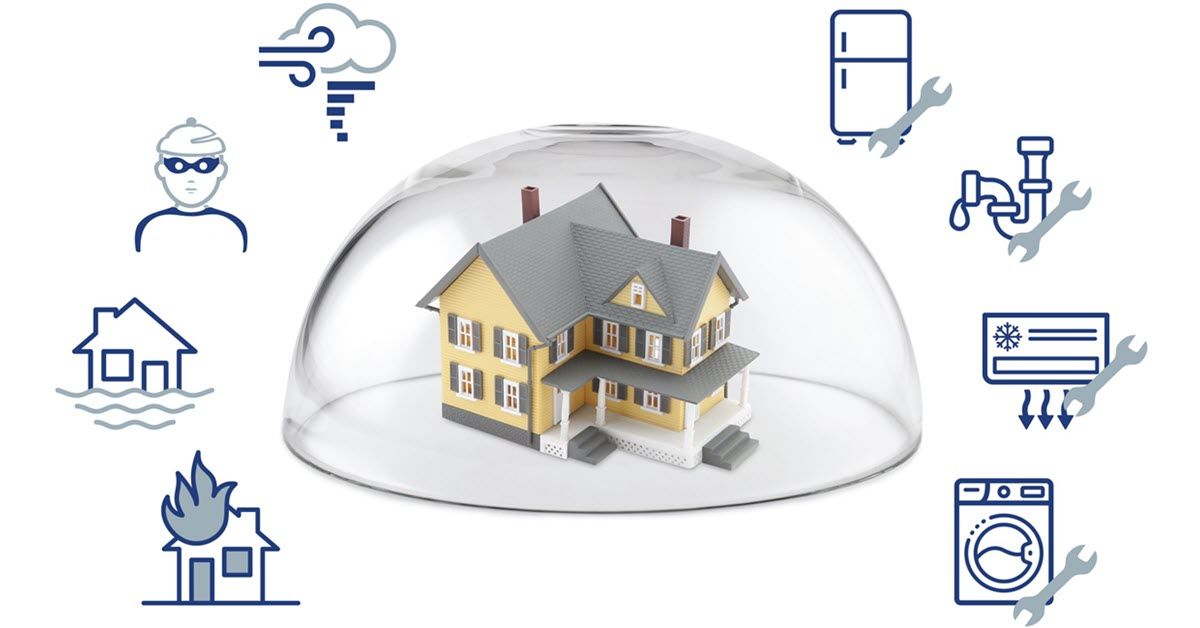 Owning a home is the American dream! But perhaps the only downside is that homeownership comes with the burden of maintaining your home's mechanical systems and appliances.
HVAC systems, dishwashers, stoves, etc. are essential to modern life and when one breaks, it can cause unwanted inconvenience and costs. Many of our appliances run constantly in our homes and are susceptible to breaking down, leading to potentially expensive repairs or replacements.
Many homeowners choose to purchase an annual home warranty when they buy a home in order to safeguard against costly repairs - particularly if the home you're buying has older mechanical systems or appliances.
Home Warranty Cost Breakdown
A one-year home warranty typically costs between $400–$700 annually. The fee is paid at closing by the homebuyer. However, in many cases, the seller may cover the cost depending on the terms of the contract.
If you file a claim, most home warranty companies require that you pay a service call fee. The standard service call fee is between $75 and $150. A plan with a low monthly cost is ideal if you don't anticipate filing many claims, while a homeowner with older systems and appliances may select a plan with a lower service fee since they might file claims frequently.
Here is what you need to know about the two main costs associated with home warranties:
The monthly cost is the amount you pay each year for the length of the policy, whether you use it or not.
The service fee is similar to a co-pay. Every time you need to submit a claim and call a service tech to come out to your property and make a repair, you'll need to pay this fee.
Benefits of a Home Warranty Plan
Home warranties can be very beneficial, especially for older homes with dated appliances and mechanical systems. But keep in mind that they do not cover everything. It's important to read the fine print and do your research so that you understand the pros and cons of these types of policies. Here are some of the benefits of a home warranty plan:
Peace of mind if you're purchasing a home with used appliances and older systems that are outside of the original warranty.
If you're new to an area, your home warranty company takes care of finding and hiring a trusted, local pro.
Many homeowners have the DIY skills to handle repairs on their own, so having a home warranty to fall back on alleviates that concern.
Older homeowners especially might appreciate the convenience of making a quick call versus attempting repairs on their own.
Home warranties typically offer broader coverage than a manufacturer warranty, and often are valid for a longer period.
What Do Home Warranties Cover?
Appliances
Refrigerator
Clothes washer and dryer
Microwave
Dishwasher
Garbage disposal
Oven/stove
Range/cooktop
The following appliances may also be covered by certain providers:
Ice maker
Standalone freezer
Trash compactor
Water dispenser
Mechanical Systems Covered
HVAC system
Electrical system
Exhaust/attic fan
Water heater
Garage door opener
Optional Add-Ons
Pools/spas
Well pumps
Sump pumps
Septic pumps/tanks
Get in touch. Send us a message now.