How Can a Pergola Add Value to Your Home?
Jan 18, 2023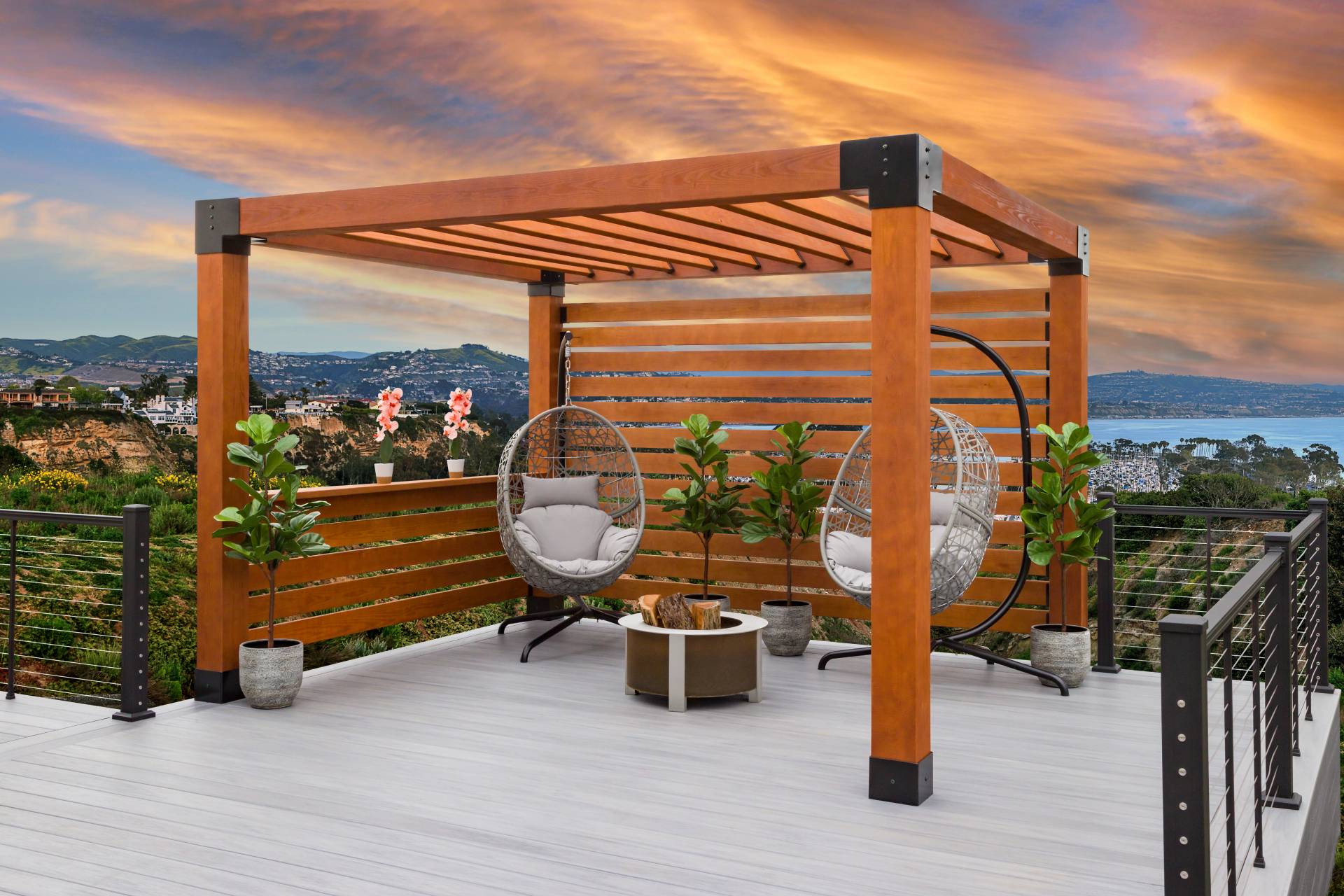 If you've ever been outside on a sunny day and wished that you had some protection from the sun, then a pergola might be your answer. Not only can it provide shade and visual appeal to your outdoor space, but it can also add monetary value to your home. Better yet, investing in this type of architectural feature doesn't require a fortune. It depends on the size and materials you choose for your pergola. However, it can be affordable to upgrade any yard or garden area. Take a closer look to learn more about pergola design and why it is worth considering when improving your home's landscape design.
What Is Pergola and Why It Can Be Beneficial for Homeowners?
A pergola is a beautiful outdoor structure that provides shade and can make any backyard look more impressive. Homeowners love pergolas as they are stunning additions to any landscape. It also typically requires very little maintenance. Not only do they look great, but they have many functional benefits as well. Such as providing privacy or keeping certain areas of your yard cooler in the summer months. Additionally, a pergola can add extra living space to a place since it creates outdoor rooms for entertaining guests, enjoying meals outside with family, or reading a book on hot days.

People should feel free to get creative when choosing the designs and materials for their pergola because there's no limit. Such as anything from white picket fences to modern steel structures is possible. In short, building a lovely pergola should be on top of any homeowner's list as it makes any house look well put together and serves various purposes. By having an idea of what type of design and material to go for, you can easily add value to your home. With so many options available, you should choose whatever best suits your backyard and style. Don't be afraid to get creative and experiment with different designs.
What Ways Can a Pergola Improve the Resale Value of a House?
Like any outdoor home improvement, a pergola can add value to your property when done correctly. In addition, these beautiful structures create an outdoor living space. So whether you're looking to increase the value of your home for resale or simply make it more enjoyable for your family to use, adding a pergola could be the perfect solution.

Here are a few ways a pergola can add value to your property:
1. Aesthetic Appeal
Adding a pergola can be an excellent way to draw the eye and complete the look if you are sprucing up your outdoor space. Pergolas offer so much aesthetic appeal, as they come in all styles that are sure to fit everyone's preferences. So whether you're looking for something classic or have a modern attitude regarding décor, there is always a pergola that will give you the exact vibe you're after.

2. Functional Addition
There's nothing quite like having a place to gather and relax outdoors - and a pergola can give you just that. Whether you're hosting your friends for an outdoor dinner party or having a hot summer day with family, building a pergola allows for more functional additions. With strings of lights to create the perfect mood, curtains for added privacy, and other décor items to complete the atmosphere, there's nothing better than transforming your yard into an inviting space for everyone.
3. Increased Privacy
With a pergola, you can experience more privacy within your backyard without compromising style. They are great for providing shade during sunny days and shielding you from neighbours' peering eyes. From taking a nap in peace to admiring your garden in solitude, they give the perfect atmosphere while creating a sense of belonging that cannot be obtained through walls or fences. With various designs and materials to choose from, one is sure to fit your needs and preferences perfectly.
4. Potential Home Value
If you're looking to increase the potential value of your home before you sell, it's worth considering a pergola. It'll not only look great and create extra outdoor living space, but buyers will love the fact that someone put so much effort into creating something special. Plus, they know they would have to do the work themselves if they chose not to buy a property with a fantastic pergola feature.
Start Your Home Improvement Project Now!
No matter what season it might be, there is no better way to add value to your home than by installing a pergola. Not only will a pergola give your outdoor space an attractive and elegant touch, but it can also provide some much-needed shade and protection from the elements. From adding low-maintenance landscaping to providing extra space for entertaining, investing in a pergola is a great way to boost the value of your home.
Get in touch. Send us a message now.