How Does the VA Home Loan Work?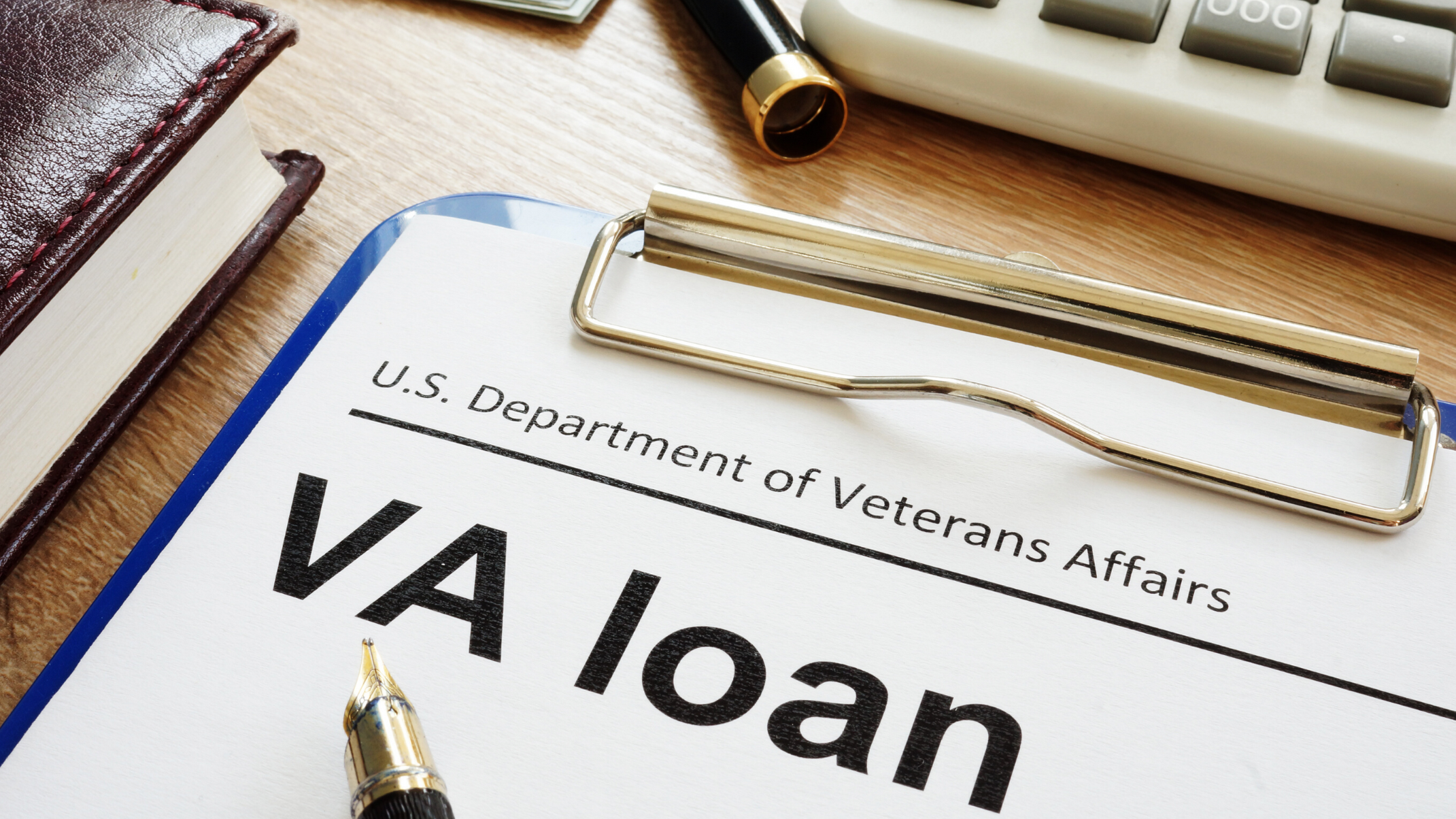 May 8, 2020
For the vast majority of homebuyers, the process of purchasing a new house includes taking out a mortgage to finance it.
For most of those homebuyers, this entails applying for a conventional loan. These are the kinds offered by private lenders and two government-sponsored entities, the Federal Home Loan Mortgage Corporation (Freddie Mac) and the Federal National Mortgage Association (Fannie Mae).
While these types of loans are often perfect fits for many borrowers, there's another option that is ideal for a very specific group.
The United States Department of Veterans Affairs (VA) offers a VA loan that carries a number of advantages for those who qualify.
What Is a VA Home Loan?
In short, a VA home loan is a type of mortgage reserved for veterans, active duty service members, and widows of military spouses. These loans are issued by private lenders but backed by the Department of Veterans Affairs.
How Does the VA Home Loan Work?
Like FHA loans, VA loans are nonconventional loans, which means they're backed by the government and tend to have more relaxed standards for borrowers. After all, our government wants to support servicemen and women and, worst-case scenario, it can absorb an unpaid balance.
To give you some idea of their accessibility, consider these statistics about VA loans in 2019:
Total Issued: 624,540
61.6% were for purchasing a house
38.4% were for refinancing a house
Average Loan Amount for Purchasing: $286,655
Average Loan Amount for Refinancing: $277,834
Percentage Issued for Purchases with No Down Payments: 62%
What Are the Requirements for a VA Home Loan?
As you just saw, VA home loans are designed to be as accessible as possible for those who are serving or have served our country.
So, what are the requirements for a VA home loan?
Generally speaking, you only need to fall into one of these five categories:
You're currently an active duty service member
You served 90 consecutive days during wartime
You served 181 days during peacetime
You served in the National Guard or Selected Reserve for 6 years
Your spouse was a service member who fell in the line of duty
If you qualify for one of those categories, then all you need to apply for is a Certificate of Eligibility (COE), which you can get through the VA. It will prove to your lender that you are approved for a VA loan.
What Are the Benefits of a VA Home Loan?
Obviously, the biggest benefit of a VA home loan is that it's clearly designed for active service members, veterans, and widows of military members who otherwise may struggle when it comes to securing a conventional loan.
Specifically, there are four benefits that every qualified candidate should know about before considering any other type of loan. With a VA home loan, there is:
1. No Down Payment Required
As we touched on above, you don't actually need a down payment in order to secure your VA loan. Last year, the majority of borrowers took advantage of that option.
Of course, that doesn't mean you can't put money down, which is often a good idea, even when it's not a requirement. If the country's housing market takes even a small unfavorable shift, you could find yourself owing more on your house than it's actually worth.
2. No Limit to How Much You Can Borrow
In 2020, the VA changed its terms, so that there are no limits on how much a member can borrow, provided they don't already have an active VA loan and haven't defaulted on one in the past. As long as you're free of those constraints, the only "limits" will be based on your credit and income.
For borrowers who already have a loan or have defaulted, the limit for a VA loan is $510,400 in most counties and higher in those with more expensive housing markets.
3. No PMI Necessary
Many borrowers are surprised to learn that there's actually an extra cost that comes with making a down payment of less than 20% on their home.
In that case, they are required to pay for Private Mortgage Insurance (PMI) that helps offset the extra amount of risk taken on by the lenders.
Depending on how much that risk is perceived to be, PMI can easily cost between 0.5% and 2.25% of the mortgage every year. That might not seem like a lot, but for a $250,000 home, PMI that costs 2% would mean paying another $415.66 every month!
This isn't the case with VA loans. As they're backed by the government, PMI isn't required to help the lenders deal with any extra risk.
4. No Minimum Credit Score
Everyone knows that the lending process involves looking at your credit score and that it will play an integral role in the terms your borrower decides to offer. For most applicants who want conventional loans, this usually means ensuring their score is at least 620.
For those who are eligible to receive VA loans, this isn't an issue. The VA doesn't require a minimum credit score from borrowers.
However, credit scores still play a role. The VA can't tolerate an unlimited amount of liability just because the government backs its loans. So, be aware that a decent credit score will still help you lock in favorable terms for your mortgage.
Find Your Home with an Experienced Real Estate Agent
There's a lot to love about how VA home loans work, especially their minimal requirements. Even if you have a great income, impeccable credit, and plenty for a down payment, it's still worth considering how a VA loan could be your best option.
It's also helpful to consult with an experienced real estate agent, too. Not only are they great during the mortgage process, but they can make all the difference when it comes to picking the best possible house for that money.
At SimpleShowing, we'd love to connect you with a real estate agent who can get you started on your house-hunting journey. Even better, after you purchase your home, you'll qualify for our Buyer Refund Program which could give you an additional 1.5% cash back on your home.
Contact us today to learn all about how we can help.