How Long Does it Take to Build a New House?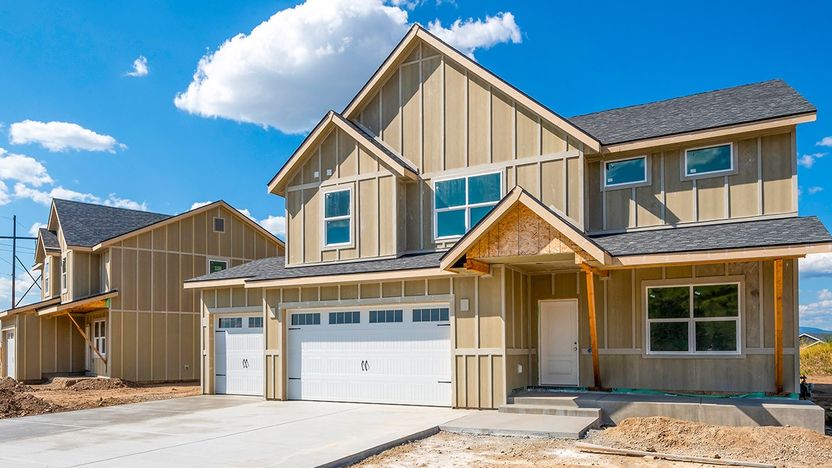 Aug 15, 2023
While the US housing market has been struggling with low supply in recent years, new construction homes have become quite popular. Several new construction options are available to prospective buyers, including national home builders, local construction companies or small custom builders. But, is it worth time required to build a new home?
How Long Does it Take to Build a New House?
Timelines for new construction can be as short as 3 months and as long as 15 months. On average, it takes about 6.5 months to build a new home in the United States. Here's a breakdown of an average construction timeline of 6 months and the critical steps at each stage of the process:
Month 0: Site selection, architectural drawings and floor plan confirmation.
Month 1: Clearing and grading of land, pouring foundation footings and slab.
Month 2: Framing of structure, including interior walls and roof.
Month 3: Exterior envelope of home, including house wrap, siding, brick, stucco or other material. Installation of windows and doors.
Month 4: Rough plumbing and electrical installed. Insulation added to exterior walls and attic space. Installation of HVAC system, water heater and other mechanical systems.
Month 5: Installation of drywall, trim, flooring, cabinetry, lighting and other fixtures.
Month 6: Landscaping, painting and final "trim out" of electrical and plumbing fixtures. Installation of appliances.
Causes of Construction Delays When Building A New Home?
Building a house from scratch can be quite complicated, even for large builders that are publicly traded companies. Here are a few common reasons for delays with new construction properties:
Bad weather, particularly during the early phase of construction
Permitting issues
Subcontractor delays or backlogs
Inspection issues
Equipment delays
If building a custom home, site selection delays when buying a parcel of land (not relevant for large home builder communities)
Construction loan issues (only relevant with custom homes)
Buying a New Construction Home
So, now you know a bit more about the time investment required for building a new house. But, how do you actually purchase a new construction home from a builder? Check out our complete guide to buying new construction homes and our guide to estimating construction costs.