How to Boost Your Home's Value Before You Sell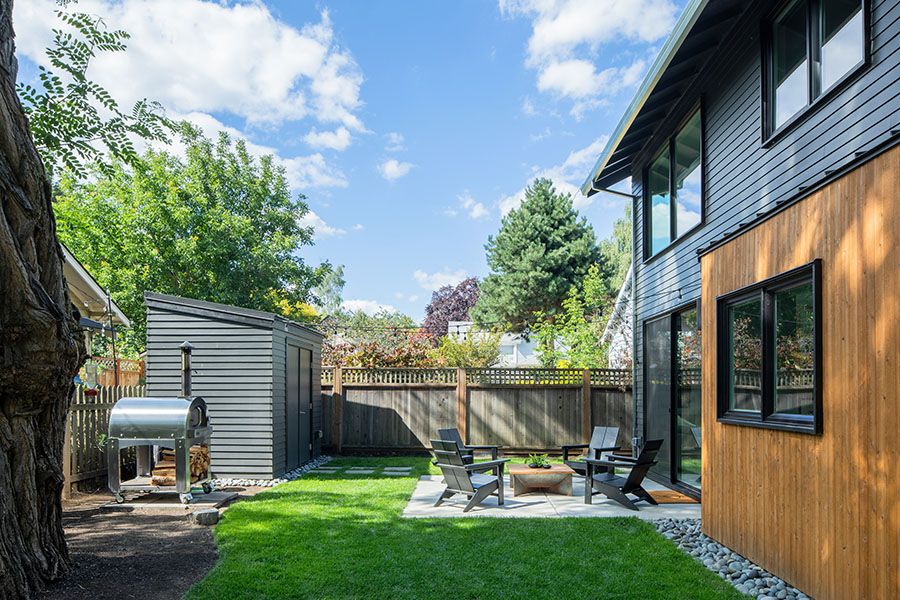 Jul 12, 2023
Are you thinking of selling your home? You'll naturally want to get the best price possible. Fortunately, there are plenty of things you can do to boost your home's value before you sell. Try some of these strategies to get as much as you can for your house.
Invest in Home Improvements That Add Value
Improving your home can help you get a higher price for it – people will pay more for a house that's move-in ready and doesn't need a lot of updating. Of course, fixing up your house costs money, so you want to focus on those improvements that offer the best return on investment (ROI). Garage door replacements remain the best investment – the ROI on a new garage door is about 94 percent. You can expect to get about 75 percent back for a full kitchen renovation. Adding new hardwood floors, or refinishing existing hardwood floors, can net you 118 percent and 147 percent of your costs, respectively.
Improve Your Home's Energy Efficiency
Improvements that help lower utility costs can really make your home attractive to buyers and boost its value. You can buy and install caged ceiling fans to help reduce reliance on the central air conditioner, and install a smart thermostat to give more control over the heating and cooling. You can also replace drafty and old windows, replace older appliances with more efficient units, and add insulation to the home to prevent energy loss.
Build an Addition or an Accessory Dwelling Unit
Adding to your home's usable square footage is a great way to boost its value. Finishing a basement to convert it into living space can have an ROI of 86 percent, for example. Adding an accessory dwelling unit (ADU) or "mother-in-law suite" can also boost your home's value. Many homes don't have these and adding one can make your home much more desirable, especially in areas where the cost of living is high.
Punch Up Your Curb Appeal
Don't underestimate the power of simply tidying up your flowerbeds, putting in some new flowers and rich-looking mulch, putting out planters on your porch, painting your front door, and generally making the front of your home look inviting. Prune your shrubs, keep the grass cut, and keep your front lawn free of debris. You might want to consider touching up exterior paint, replacing your mailbox, adding house numbers at the curb or in another prominent location, and even putting window boxes in your windows.
Declutter and Depersonalize
Cleaning and decluttering your home will help it look better and help potential buyers better visualize their own things in the space. Don't forget to clean out storage areas like closets and cabinets. At the same time, remove anything personal from the home. That includes family photos and personalized decorations.
Add a Fresh Coat of Paint
You'd be surprised how much difference a fresh coat of paint can make when selling your home. Even if you're not selling your home, repainting the interior can make you feel happier and more satisfied with your living space. Repaint any oddly colored rooms first. Neutral colors will help potential buyers better visualize themselves in the home, and it's a good idea to avoid dark colors because a buyer may want to repaint to their own tastes.

An exterior paint job can also give your home a fresh new look. The average cost to have the outside of a house professionally painted is about $3,000, and it's a good idea to have exterior paint done professionally. That's because you typically need to use different paints and primers for painting the exterior of a home. It's usually also better to let professionals navigate the ladders and scaffolding needed to paint the exterior of a home.
Stage Your Home
Staging your home helps potential buyers see it in its best light. You can hire professional stagers, or you can try to stage your home yourself. Remove clutter, cut down on the number of houseplants, and remove any unwieldy furniture to make spaces look bigger. Some professional home stagers will even rent better furniture to put in a home. Make sure you also stage your patio or deck – it's an important part of the space, too.

If you're preparing to sell your home, that means your home needs to be at its best. The more work you put into making your home more modern and more pleasant, the more money you'll be able to get for it.